Dominik Glawogger recently made the news as the youngest professional football trainer in Austria. Now, at the young age of twenty-eight, Dominik has become the head coach of Holstein Kiel's under-19 team in Germany.
In this Q&A, Dominik, who graduated from our Master's degree programme Business in Emerging Markets with a Double Degree from FH JOANNEUM and Voronezh State University, shares his memories of his studies with us at the Institute of International Management. Interview by Edith Podhivnik.
Edith Podhovnik: What is your current job?
Dominik Glawogger: Professional football coach in Germany. My position is the Holstein Kiel U19 Head-Coach.
What did you study at our Institute and when did you finish?
D.G.: Business in Emerging Markets and I finished in 2015.
Why did you choose this Master's degree programme?
D.G.: It was totally different to other programmes, I wanted to discover new areas and to get more information about doing business with people from foreign markets.
What did you enjoy about studying with us?
D.G.: I enjoyed getting in touch with different people from different cultural backgrounds. I remember the group work we did with students from India. I liked the diversity of the programme. The lecturers are empathic and smart. I enjoyed my exchange semester in Russia. And the knowledge about intercultural management helps me to understand people in different leadership scenarios as a football coach.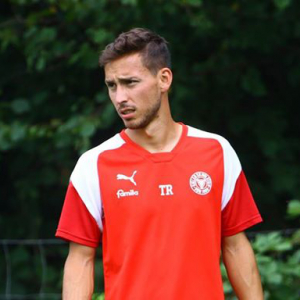 Which three words do you associate with the students here?
D.G.: Ambitious, multicultural, open-minded.
And with the lecturers?
D.G.: Enthusiasm, organisation, and also open-minded.
Which instance do you see as typical here?
D.G.: Adapting quickly to a new environment in my job and in my private life
What would you like to add?
D.G.: Thank you for the opportunity
Thank you for answering our Q&A.
Dominik Glawogger
Born in Graz, living in Kiel since 2018, Germany, studied MA in Business in Emerging Markets, followed the Double Degree option with a semester at Voronezh State University (Russia), graduated in 2015, worked as a football coach for Toto Africa in Tanzania and Floridsdorfer AC, Vienna
More on Dominik Glawogger