Victoria Binder works as a construction engineer for PORR GmbH Styria. An internship paved the way for joining the company which operates in the fields of civil engineering and building construction.
PORR is renowned at both a national and international level. Numerous experts from the company give regular talks at FH JOANNEUM and various projects are underway as part of a collaboration between the university and the construction company. Victoria Binder wanted to complete her mandatory internship in construction and so decided to apply for an internship place at the company. Confirmation of this place marked the start of her career at PORR: first she completed the internship, which was then extended over the summer. She then worked on another project with PORR and was finally offered a permanent position following completion of her studies.
Today Victoria Binder works as a construction engineer – a job where no two projects and two working days are the same. She is constantly confronted with new tasks and obstacles – in a positive way – and her work with various trades and specialists never gets boring.
Victoria Binder puts her success in civil engineering down to her course at FH JOANNEUM. The practical approach to topics provided her with a basic stock of key expertise. And during the excursions, for example to Moscow and the building site visits, she enjoyed the good camaraderie and the feeling of not just being a student with a number.
The course marked the start of a wonderful time packed with experiences for Victoria Binder and has certainly shaped her future. One tip she has for her successors on the Construction Design and Economics course: "Make sure you retain a degree of calm and balance. This stage of your life should be enjoyed without losing sight of your goal. A healthy work-life balance is the key to a fun but successful period of study. In this sense: buckle down and study first and then pay a visit to some of the cellar bars in the university quarter later!"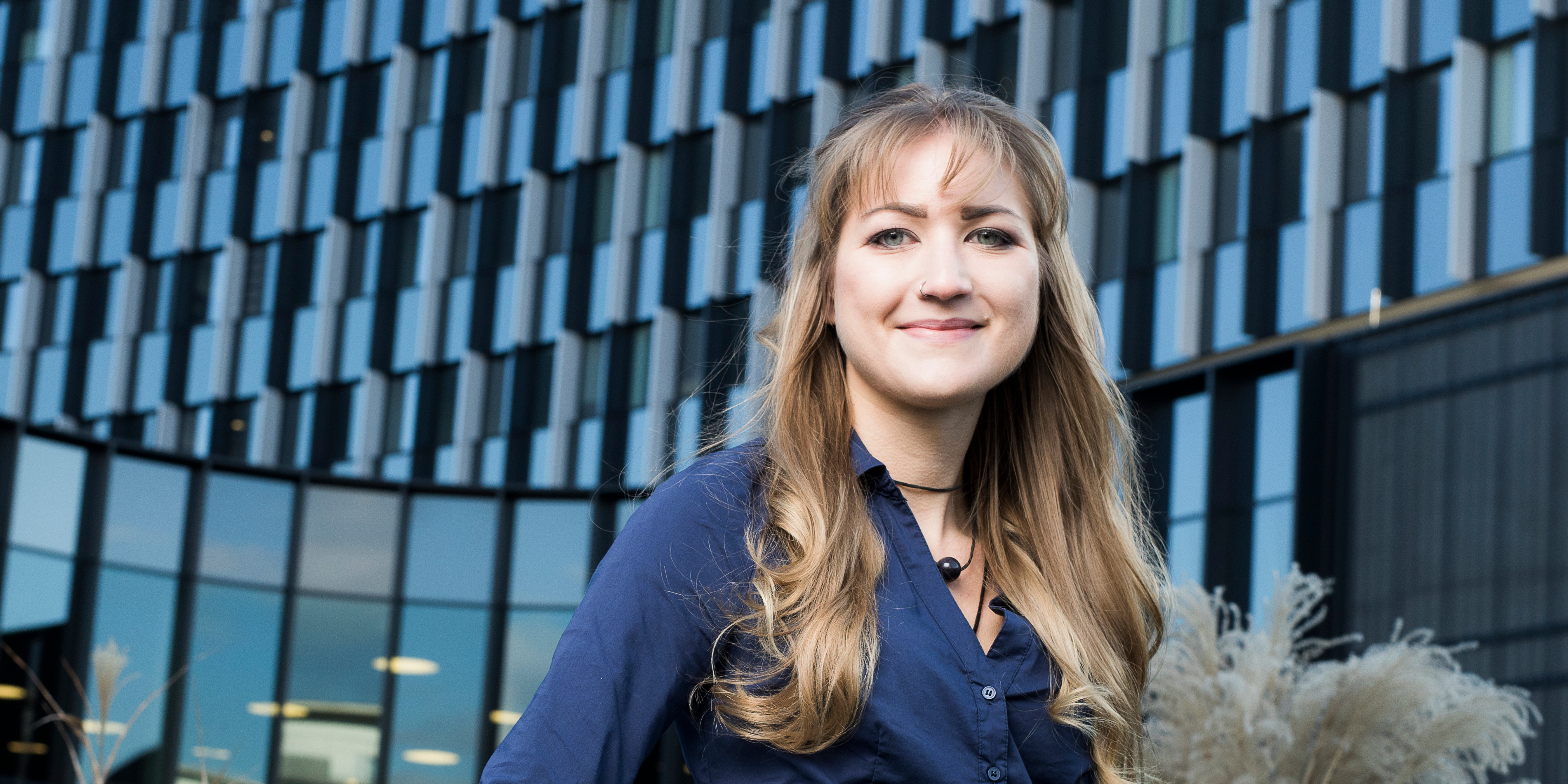 Victoria Binder, graduate of the Construction Design and Economics course, has been working as a construction engineer at PORR since graduating. (© FH JOANNEUM / Marija Kanizaj)