What is the quickest method to learn? Well, one possibility is to venture out into the world, where new concepts are put into practise every day. The initiative "Erlebniswelt Wirtschaft" invited students of the programme "Energy, Transport and Environmental Management" to have a first-hand look at the world of logistics.
"A picture is worth a thousand words." All those "Ginas" and "Lauras" make it very hard to concentrate for some shopaholics among us. Hundreds of jeans, blouses or T-Shirts with more or less pretty names automatically pass by next to us.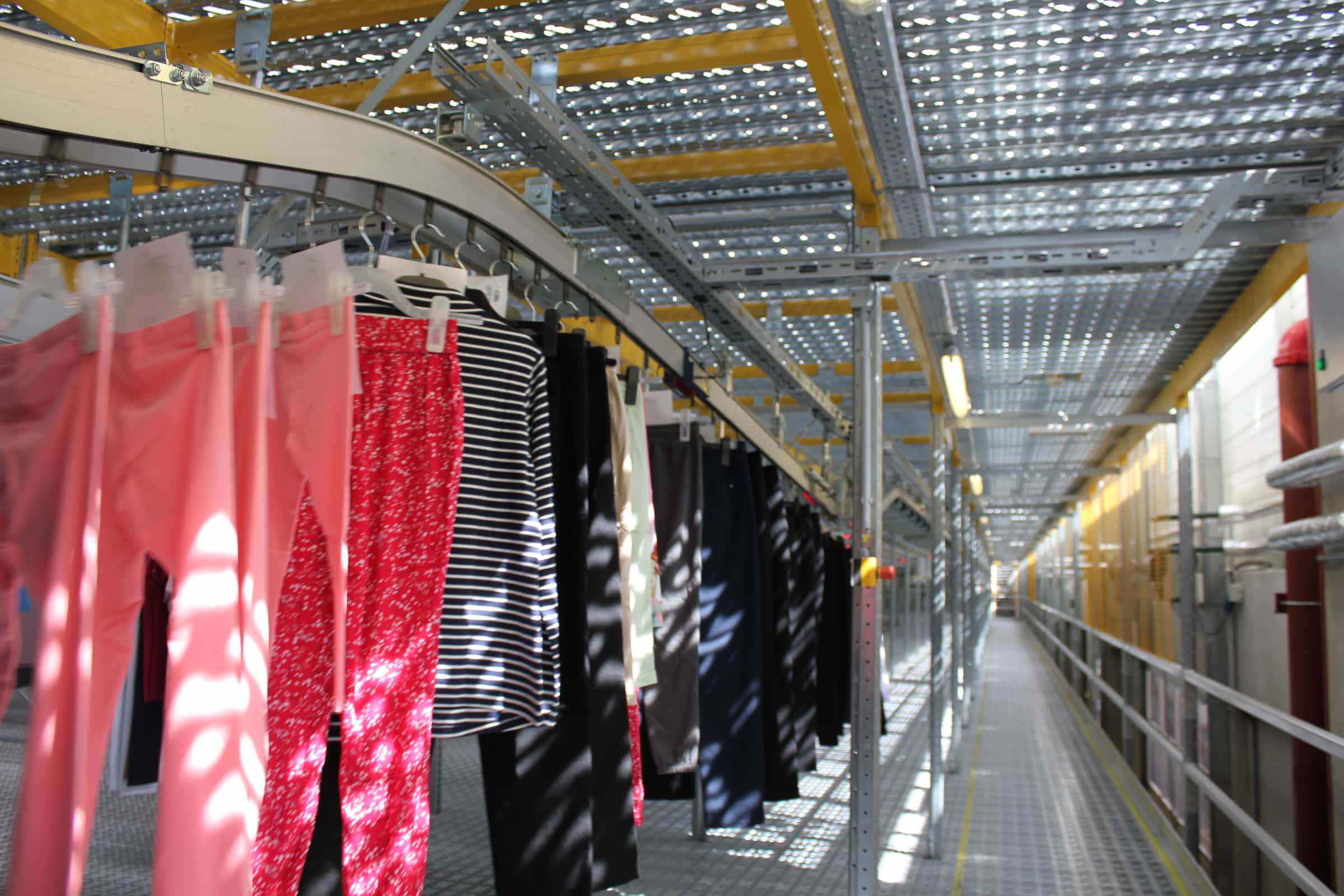 We are at Europe's largest textile logistics centre and learn about the intralogistics concepts of the company Charles Vögele at the premises of Cargo Center Graz. This is where orders from Vögele stores are automatically compiled from the shelving system and go through different stages (ironing, sorting and packaging) before they are prepared for dispatch.
In these halls the computer is king: clothes are scanned in order to prepare the correct amounts of items in the correct sizes. As a next step, all the items go through an enormous ironing machine. Blouses, T-Shirts and trousers magically pass by with the help of RFID chips, automation and a clever logistics system by the Knapp AG, which is conveniently located in Graz and the next destination of our trip.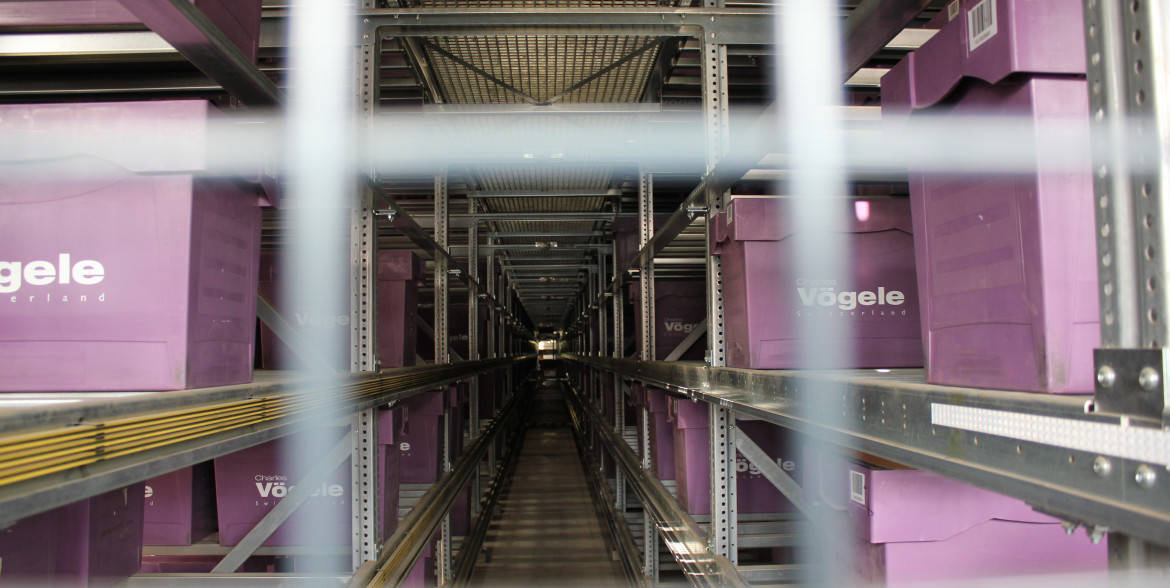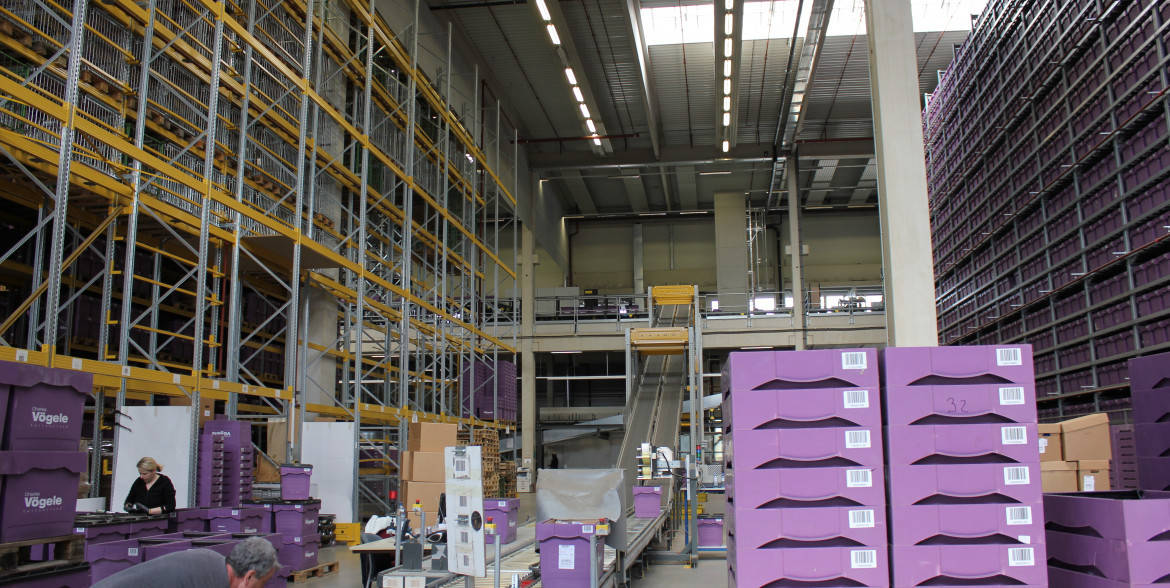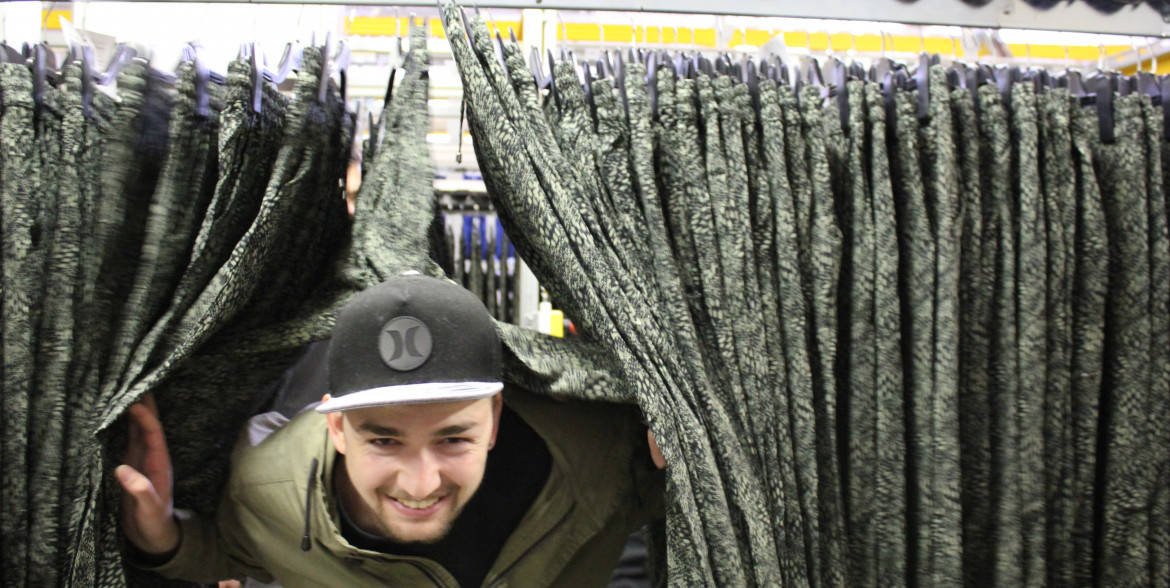 Innovative warehouse logistics … made in Graz
Knapp AG specialises in sophisticated solutions in the areas of warehouse logistics and automation. Incidentally, the system and software we just experienced at the Cargo Center was designed and implemented by Knapp. Sascha Seruga, an alumnus of our institute, guides us through the production area and introduces us to two of the company's apprentices. Due to the highly technological and innovative nature of Knapp's products, we are not allowed to take pictures on the premises. The picture below is the only souvenir of a great company tour.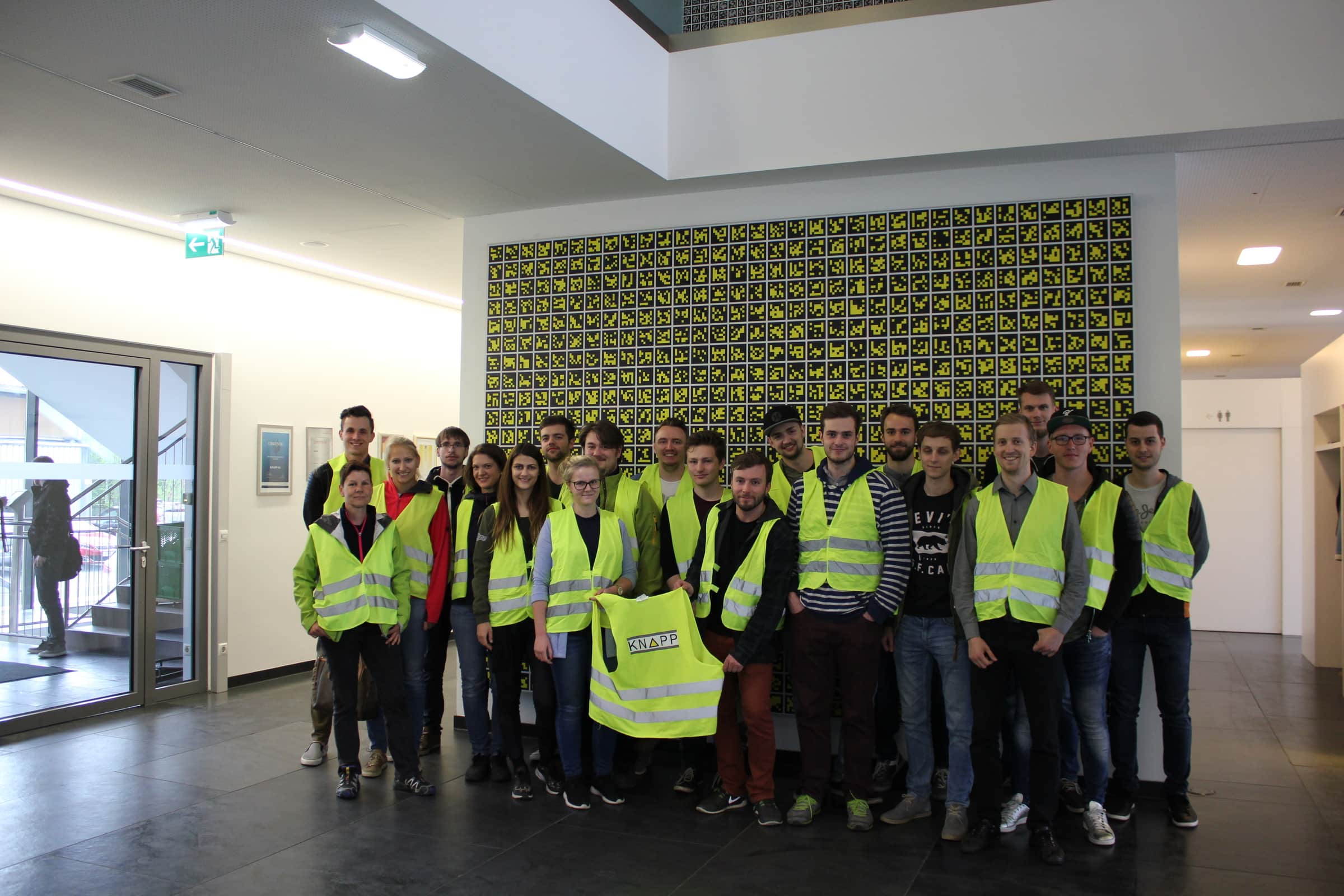 Beer recycling ...
A culinary experience looms on the horizon as we approach our last destination: Puntigam Brewery. On the premises of the brewery we learn that beer bottles can be recycled up to 40 times. All the bottles and crates of Brauunion are washed and inspected in Graz. The whole process doesn't require a lot of man power. Everything is done … well, automatically. We slowly become aware of the main tenor of this excursion "digitalisation and industry 4.0". We are happy to hear about Brauunion's environmentally conscious strategy to avoid empty runs and focus on the company's carbon footprint.
Three companies and three different logistics topics in one day – quite an experience. We contemplate the day's events over a glass of beer.