We are often asked by students what they can do outside our language classrooms to improve their English communication skills. In a nutshell, any engagement with English off campus will support your target of reaching a more advanced language level. It is very often up to you and what you make out of it.
Here are some tips we put together for you
Podcasts
Podcasts are a great way to learn English. There are podcasts which target English learners (e.g. BBC Learning English), but if your level is a bit higher, we recommend you listen to the ones targeted at a native speaking audience. Irrespective of the type of podcast, you can listen to them anywhere, fast forward and pause or rewind them whenever you like. A lot of people I have talked to listen to interviews, conversations or stories on podcasts while driving or working out. For me, as a lecturer of English, it is always interesting to hear how English learners who listen to Australian, American or British podcasts also adopt the respective accents. I no longer recommend specific podcasts and leave it to my students to find the ones that they like. In their second semester of English, "Mobile Software Development" students, compiled an extensive list of podcasts related to their field of work. To name a few, Get Wired, Broken Silicon and How I built this.
Quizlet
The lecturers of English, myself included, at the Institute of Internet Technologies and Applications have been using Quizlet as a vocabulary platform since 2012. The basic service is provided free of charge, but you can also purchase additional features with a premium subscription (which you won't find necessary, though). Vocabulary flashcards can be created, shared and studied in various fun ways. Class members can compete against each other, and since recently this has been possible in groups live in class (if your teacher has the premium version). There are always critical voices, but overall, it is safe to say that with Quizlet, studying vocabulary has become more fun and the range of vocabulary can be broadened. We don't recommend using sets of English words with their German translations. The use of certain words should be shown and studied within context, i.e. embedded in phrases or sentences.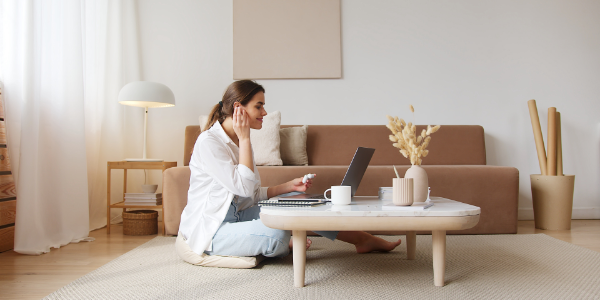 Learning English with Podcasts and Quizlet.
Collocations
Have you ever thought about collocations and their impact on your foreign language skills? In fact, collocations are central to building the language learner's mental lexicon, especially when it comes to the acquisition of new vocabulary. So, what are collocations?
A collocation is a combination of two or more words that are almost always used together. The point is that some words go together, and some do not. There is no grammatical reason behind it. Here are some examples: emerging method, data loss, add a field to an existing table. At the Institute of Internet Technologies and Applications, our ESAP (English for Specific Academic Purposes) classes focus a lot on collocations as they naturally mirror language phrases pushing learners' language proficiency beyond the intermediate plateau to a more advanced native-like level. Although collocational competence generally develops slowly and unevenly it is worth investing in if you wish to acquire near-native proficiency. Collocations will step up your game. Very often students are not aware of the power of collocations as they fail to identify and actively use them. My advice to better understanding and identifying collocations is to learn to recognize them and in doing so broaden your language capacity. In fact, you start to recognize them when you see and hear them. The more often you expose yourself to an English setting (i.e. podcasts, online magazines, blogs etc.), the more aware you become of collocations.
Blinkist
Reading is another way to improve your English skills. Due to our digital age, reading has – unfortunately – become less popular. The Blinkist app may help you to (re-) discover your inner bookworm. Blinkist is an app aimed at the entrepreneurs of the future as it speeds up reading time while offering summarized key insights from the world's best business, leadership and productivity books. In other words, Blinkist provides a professional service that allows you to understand the key insights from the best non-fiction books in 15 minutes or less. The summaries are easy to digest and, what is more, the audio function allows you to gain valuable insight while you're doing sports, commuting to university, or simply passing time. Be it psychology, entrepreneurship, well-being or motivation, with Blinkist you won't be running out of ideas for what to read next.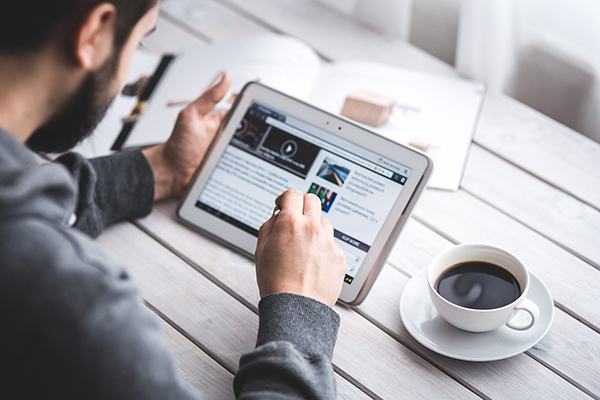 Learning English with Collacations and Reading.
Conclusion
How you choose to improve your English really depends on what you enjoy most. Hopefully, you'll find one or two of our tips from above intriguing and start applying them. If you have any questions, please do get in touch. We are always happy to assist, as there is nothing that makes us happier than seeing people eager to boost their English skills ;-)