For some years now, FH JOANNEUM and Voronezh State University (VSU) have been working together in a productive partnership, offering students of Business in Emerging Markets the possibility of a double degree and opening the classrooms for faculty members to exchange know-how. Alexander Boldyrikhin from the VSU talks about his experiences with double degree students and staff exchange.
What's the difference? Culture.
On his recent visit to Graz, Alexander Boldyrikhin from the Department of International Relations at the VSU reflected on the cultural differences between Austrian and Russian university lives, which he experienced first-hand with the students and the faculty members of the MA program in Business in Emerging Markets and the Global Business Program.
For the Russian guest professor, the programs in Austria are a bit more relaxed and flexible.
Education at the FH happens 'in the real world', with about 40% of work done inside the classroom and 60% done outside, while it is the other way around in Russia. The Russian teaching structure is much more traditional.
Teaching is not the only difference between Austria and Russia. The FH JOANNEUM has a practical approach to education and brings in industry professionals to speak to the students, which at the VSU is a job is only done by academics.
The relationship between students and professors is more formal in Russia as Russian professors are regarded as academics with a greater power distance between professors and students. Alexander Boldyrikhin gives an example: "unlike Austrian professors, Russian professors would never go out for coffee with their students."
What's the trouble? There's none.
At first glance, those cultural differences could be off-putting for some students, but Alexander Boldyrikhin gives a passionate, persuasive response to why students should go to Russia for their double degree:
Russia is a challenging environment; students must learn to adapt. But the skills that students gain from the experience last a lifetime.
At the VSU, students get to see firsthand the business and educational environment and how it operates. They get to experience firsthand a cultural connection, expand their horizons, and get a better understanding of Russian culture.
Boldyrikhin points to another advantage of the double degree and mentions a recent Business in Emerging Markets graduate now working in a company with business interests in Russia:
Having experience with Russia, especially being able to state that you lived there and were immersed in the culture is big advantage to add to your CV.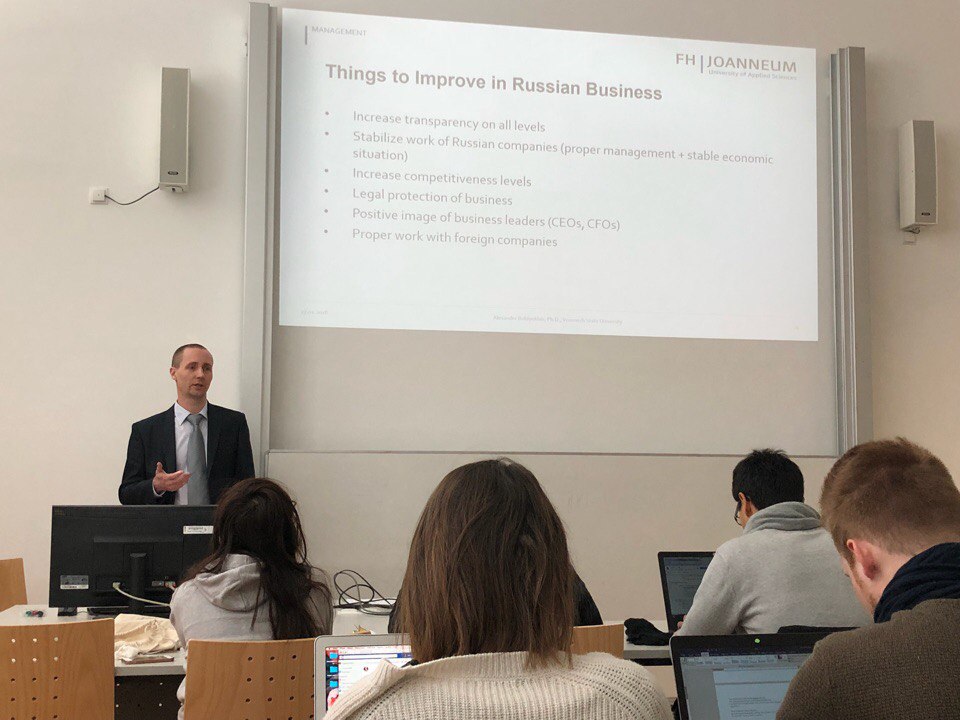 Alexander Boldyrikhin presenting at FH JOANNEUM.
No double trouble
In the past, VSU has proved to be flexible with the exchange students and tries its hardest to adapt to the requests of the students. Boldyrikhin stresses that the Austrian students are not confined to the list of courses but are encouraged by the VSU to explore subjects that interest them.
As previous double degree students have commented, Voronezh city is situated in an ideal location allowing students to easily travel to Moscow, St. Petersburg, and many other attractions in Russia.
When students are taking the double degree option, diplomas are awarded by the FH JOANNEUM and VSU and are recognized by both the Austrian and Russian states.
Master's degree programme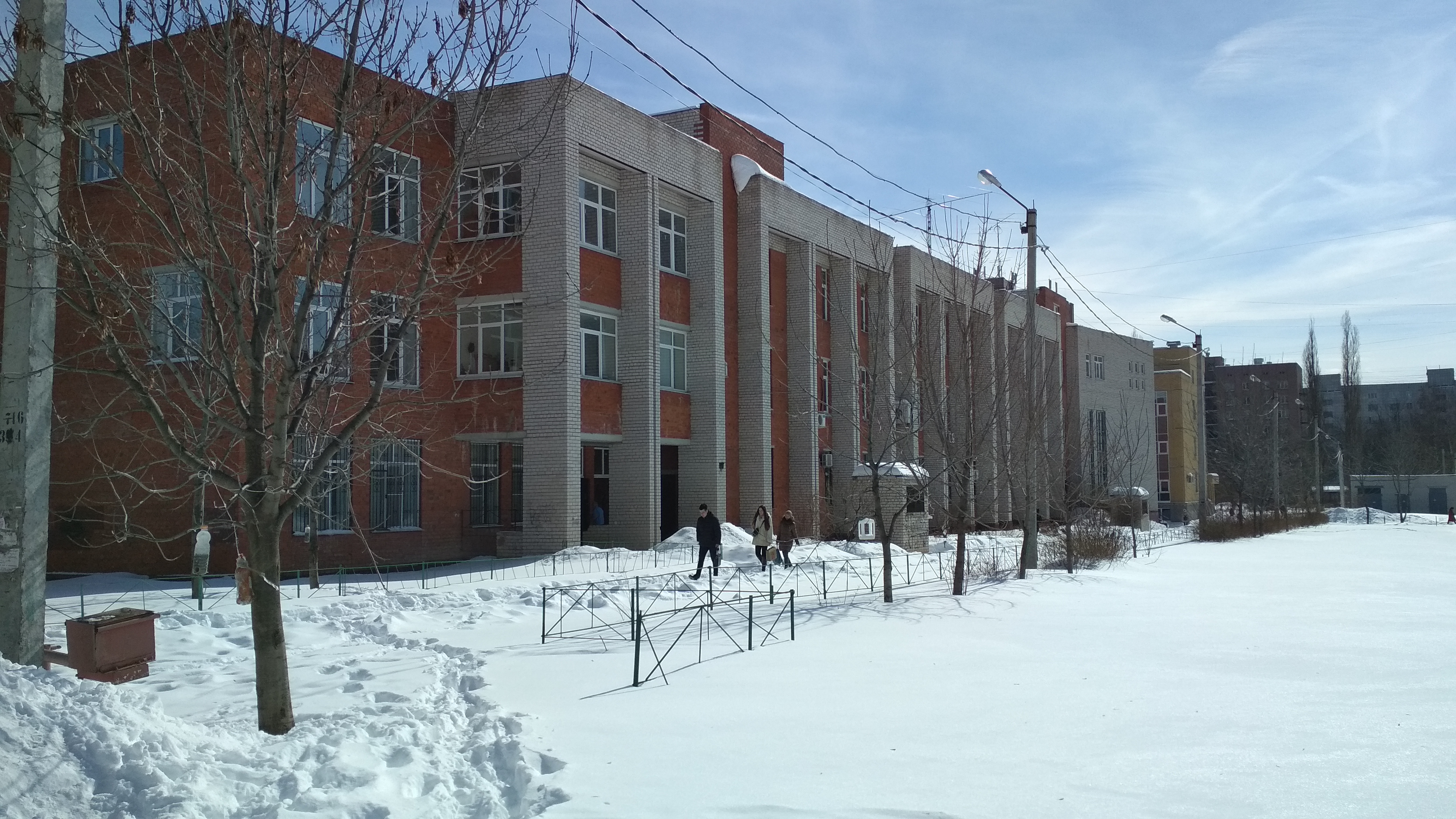 107/5000 At Voronezh State University (VSU) in Russia, master students can complete their double degree.