Content Audits, Information Architecture and User Research and Interaction Design are courses that take up the largest part of the curriculum in the second semester of our Content Strategy MA Program. In all three, focus on user experience plays a major role and this year, these three courses have been brought together for the first time. Since February, students of the third year of the program (hashtag: #cos16) have been learning by putting their knowledge to practice and working hard to improve a section of the website of the Styrian Universalmuseum Joanneum. We've asked Lisa M. Moore, content strategist from London and the person behind this collaboration, to give us an overview of the project.
You've been a part of the COS teachers' team since your first guest lecture in the first COS London week in 2015. Why did you want to become a part of the Content Strategy program in Graz?
Lisa Moore: I've been working as a content strategist for more years than I care to count(!), and for a long time now, I've felt that our discipline needed academic rigour. I was impressed when I heard that FH Joanneum had created such a program, and I was honoured to be asked to join the programme as a lecturer. There are several other content strategy certification programs that have emerged recently, but there is still no official graduate-level MA programme. So, for me personally and professionally, it has been very exciting – and gratifying – to be part of what is happening in Graz!
Students get to know you in their first semester in the course Writing, Editing and Curating Content and then again in 'Content Audits' in the second semester of study. This year, you've planned a UX project that connects three summer semester courses: User Research and Interaction Design, Information Architecture and Content Audits. What inspired this more holistic approach to teaching these three courses?
As a practicing content strategist, my work involves close collaboration with people in the UX and IA disciplines. In my first year of teaching on the FH programme, I noticed that the content auditing, UX and IA courses were not really aligned. This was counter to both my academic and professional experience, so I asked programm director Heinz Wittenbrink, if it would be possible to change the way these classes were taught.
I thought it would be beneficial for the students if they could see how these three aspects of the customer experience worked together, and so I suggested that we teach them in parallel, with a central project, rather than as completely separate courses.
How did the other lecturers get involved?
I had worked with Christopher Lee Ball (Executive Creative Director & Head of User Experience at DigitasLBi in London) many years ago and knew him to be an extremely knowledgeable and engaging person. The COS programme already had a relationship with Chris and DLBi via our colleague Prof. Konrad Baumann. So, I reached out to Chris to ask if he would be interested in joining the COS programme to teach the UX course.
Roger Fienhold Sheen, an information architecture consultant based in Berlin, and I met at the first Content Strategy Forum in Paris in 2010. I knew he had a deep background in IA, and so I also reached out to him to see if he would be interested in becoming a lecturer. The fact he spoke German fluently did not hurt.
Fortunately, both agreed! We had many conversations before the start of the semester to work out exactly how we would teach these three courses. The idea was to have the content audits inform the IA work, and for both of those courses to inform the larger UX project. Then, we just needed to find the right project!
How did you decide on the Universalmuseum Joanneum as your partner institution for the project?
My goal in combining the three courses was to give the students a taste of 'reality' and help prepare them for the type of challenges they will encounter when they graduate. In our early conversations, Chris, Roger and I agreed we needed a 'real' project that would showcase each of the three disciplines but still link together to create a viable UX project. We also agreed we had to have an organisation based in Graz because we knew we wanted the students to have physical access to that organisation.
One of the key aspects in developing a content strategy (and also UX requirements) is to meet with stakeholders and interview them to understand their challenges and objectives. We wanted somewhere 'local' that would allow at least some of the students to conduct these interviews in person. Chris came up with the idea to have the students focus on a museum in Graz. This fitted perfectly with the type of work both Roger and I needed the students to do for our courses, plus it was local to at least half of the students, and so it was decided.
What we did not know at the time was that there was a COS14 alumna – Anita Brunner-Irujo – who is the Digital Media Manager at the Universalmuseum Joanneum in Graz! Heinz contacted Anita with our proposal and we were delighted when she agreed. Her background with the programme would ensure a close working relationship for the four of us and with the students, plus we now had a real project, not one we had invented.
How did you choose the 'School' section for the student projects?
The Universalmuseum website is quite large and complex, and we knew the students would not be able to tackle all of it in any meaningful way in the time we had. When we met Anita during that first presence week, it became clear she faced some specific challenges with the museum's 'School' section. She described issues with the section's IA, problems with the overall content approach and a poor user experience.
These challenges aligned perfectly with the educational outcomes associated with each of our three courses, and we knew the work would give the students a realistic and engaging challenge, without being too broad. Plus, the work the students would do on the three courses would have the added benefit for Anita of producing recommendations and even prototypes she could take to her stakeholders.
You are also helping to plan a presence week in London for the students in May. What will the students be doing during that week?
In addition to hearing from a number of guest lecturers and visiting the offices of organisations with strong content teams (such as Facebook and the offices of the UK's Government Digital Services), the students will wrap up their UX project work in London. They will have their final UX lectures from Chris, and they will also have the benefit of access to DLBi's in-house user testing facilities.
Also, because the students will present their project work to a panel of industry experts in London, they will be able to get valuable feedback. We hope they will use this to refine their presentations even more before ultimately presenting them to Anita and her team when they return to Graz.
Did the London week present any challenges in terms of the project?
Well, this is a good example of the fluid nature of content strategy in particular and digital design in general! For the user testing sessions, we had planned to use participants from London. However, we quickly realised that if the testing was going to have any validity – and be useful for Anita – we really needed to conduct the tests with Austrian teachers who might use the Universalmuseum Joanneum Graz schule website.
So, instead of recruiting participants in the UK, we now plan to do remote user testing with teachers recruited in and around Graz. The students will still have the benefit of spending time in a real user testing facility, with the added benefit of working with participants who match the personas they will be developing in the UX course.
Will the results of the project be used by the Universalmuseum Joanneum and become visible to the public?
That is the hope! As I say, the students will present their work first in London and then they will share their presentations with Anita. We haven't yet decided how she will take this forward – she may decide to 'cherry-pick' the best ideas and present them to her stakeholders, or she may decide to single out one presentation that best meets the needs of the museum. We will have to wait and see! Either way, we expect that some of the students' ideas will become reality at some point, and we hope that they can point to changes the museum might make to their 'School' section and say "We informed those changes'! Who knows? Maybe the museum will hire one or two of the students to help them in the future! Regardless of how the museum decides to proceed, I hope the students will benefit from this holistic way of working.
How will you know if this holistic approach to teaching the three courses has been successful?
Like all projects in content strategy and digital design, the deliverables are only half the story. The other half of the story comes later, when the work is put to the test with real users and ultimately stakeholders. So, we'll have to see what the students deliver and see how the stakeholders react. Then, we'll have to wait and see which recommendations Anita and her team decide to take forward. And of course, after the semester, Chris, Roger and I will need to do some user research of our own! We'll be asking the students for feedback to find out what worked and what didn't. Like content strategy itself, the FH COS programme is growing and adapting all the time, so we will take their feedback on board and use it to inform and improve what we teach next year!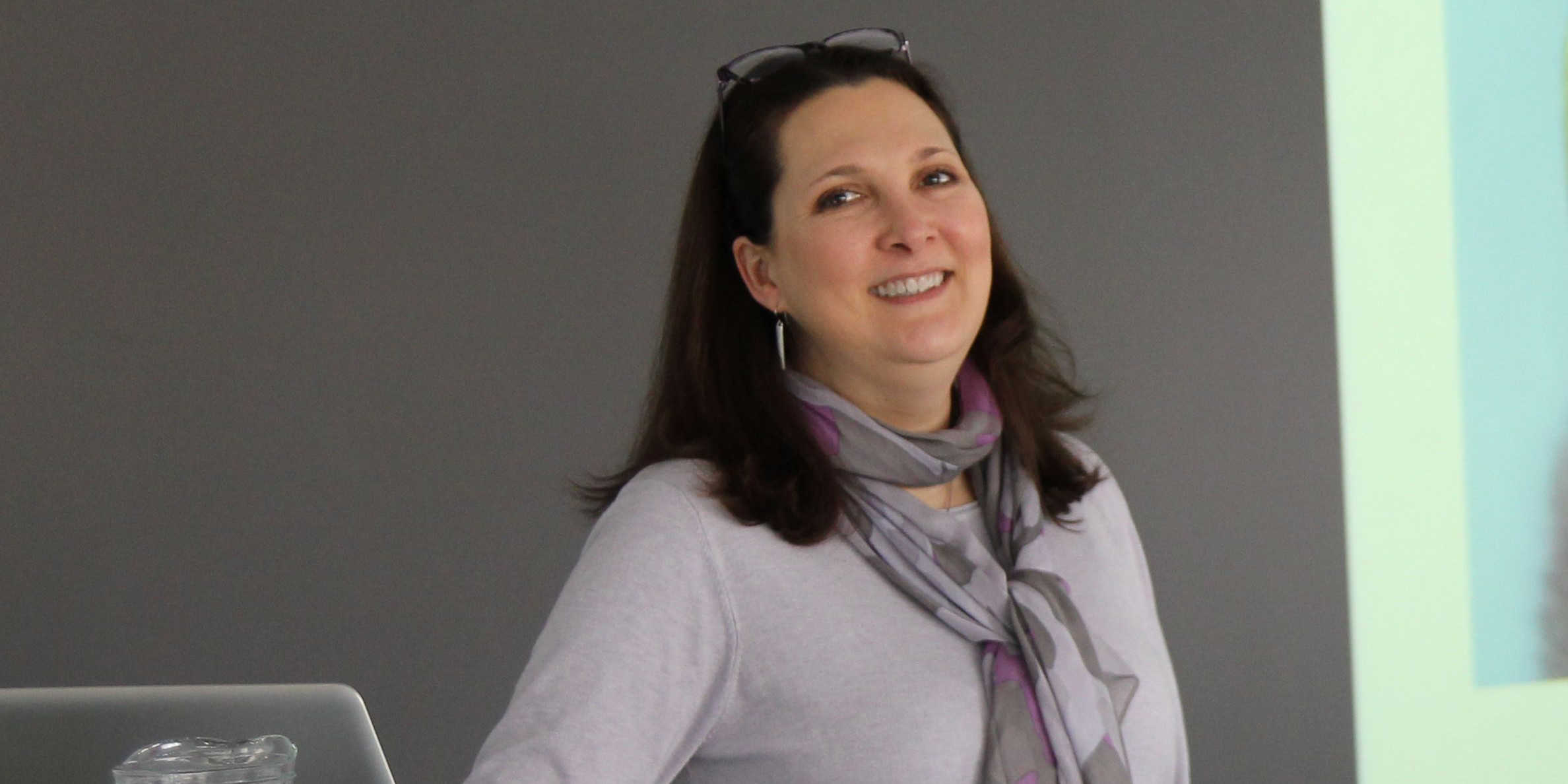 As a content strategist in London, Lisa Moore works with User Experience Designers and Information Architecture professionals on a daily basis. By designing this project, she wanted to show students how content auditing, UX and IA as different aspects of the customer experience work together.