The master's degree programme System Test Engineering was launched two years ago at FH JOANNEUM in Graz. Applications are now even arriving from India. Word seems to have spread of the high level of practical relevance and excellent career prospects.
Practical application based on state-of-the-art technology is at the heart of the master's degree programme System Test Engineering. At FH JOANNEUM in Graz, young women and men are trained to become sought-after test engineers for high-tech electronics companies – from the semiconductor industry to the automotive and supplier industries. The FH lecturers usually have years of practical experience, such as Wolfgang Rominger from NXP Semiconductors Austria.
Pioneer for contactless payment
Without NXP Semiconductors Austria, which specializes in research and development, the world would look quite different today. The Gratkorn-based high-tech workshop is one of the pioneers of contactless payment along with many other innovative RFID applications (RFID = radio-frequency identification, contactless identification and localisation of objects by means of radio waves, is used e.g. at access controls).
At NXP, the "Architect for Automated Validation" Wolfgang Rominger is responsible for the automated test environment where new electronic systems are put through their paces. At FH JOANNEUM, he teaches the subjects "Software Environments and Programming" and "Test and Measurement Automation Laboratory".
High practical relevance, small groups, intensive exchange
"System Test Engineering is a unique study programme characterized by a high degree of practical relevance," says Wolfgang Rominger. "It offers excellent opportunities to prepare for future day-to-day work in industry." The validation engineer and lecturer at FH JOANNEUM Campus Graz particularly appreciates the commitment and constructive cooperation of his master's degree students. "I also notice that the students support and explain concepts to each other. The manageable group sizes throughout the degree programme leads to intensive collaboration."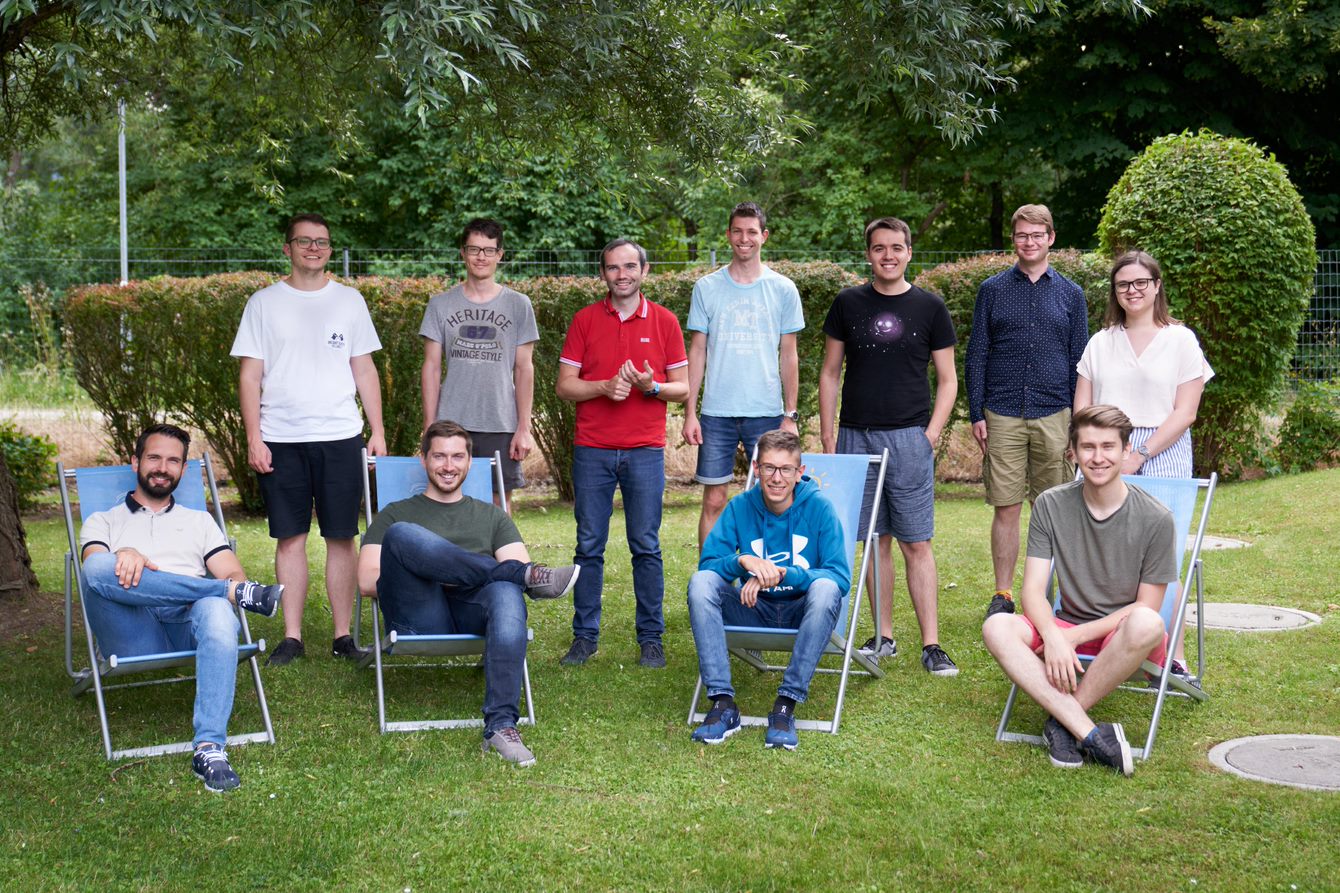 Group photo of the students together with Wolfgang Rominger.
In international demand: applications even from India and Pakistan
In 2019, the degree programme System Test Engineering was launched at FH JOANNEUM. The master's degree programme is managed at the Institute of Electronic Engineering and is headed by Christian Vogel, a distinguished expert in signal processing and electronic systems. According to him, "the programme offers well-founded training in the analysis, verification and validation of complex systems from mechanics, electronics and software". "We are particularly pleased that within just two years, System Test Engineering has become an internationally sought-after degree programme with applications even from India and Pakistan." – This may also be due to the excellent career prospects for graduates.
Attractive employers for the Masters-to-be
As an employer, companies like NXP Semiconductors Austria are usually unbeatable when it comes to career opportunities, pay and working conditions. The innovation-driving firms, for their part, are dependent on highly trained junior staff due to the global pressure of competition. Wolfgang Rominger knows from experience: "In the last few years, time to market has been reduced while complexity and networking of the products has steadily increased. As a result, more and more efficient test methods and qualified employees are needed to maintain and improve the quality of the products." – And the master's degree programme System Test Engineering is geared precisely towards these needs.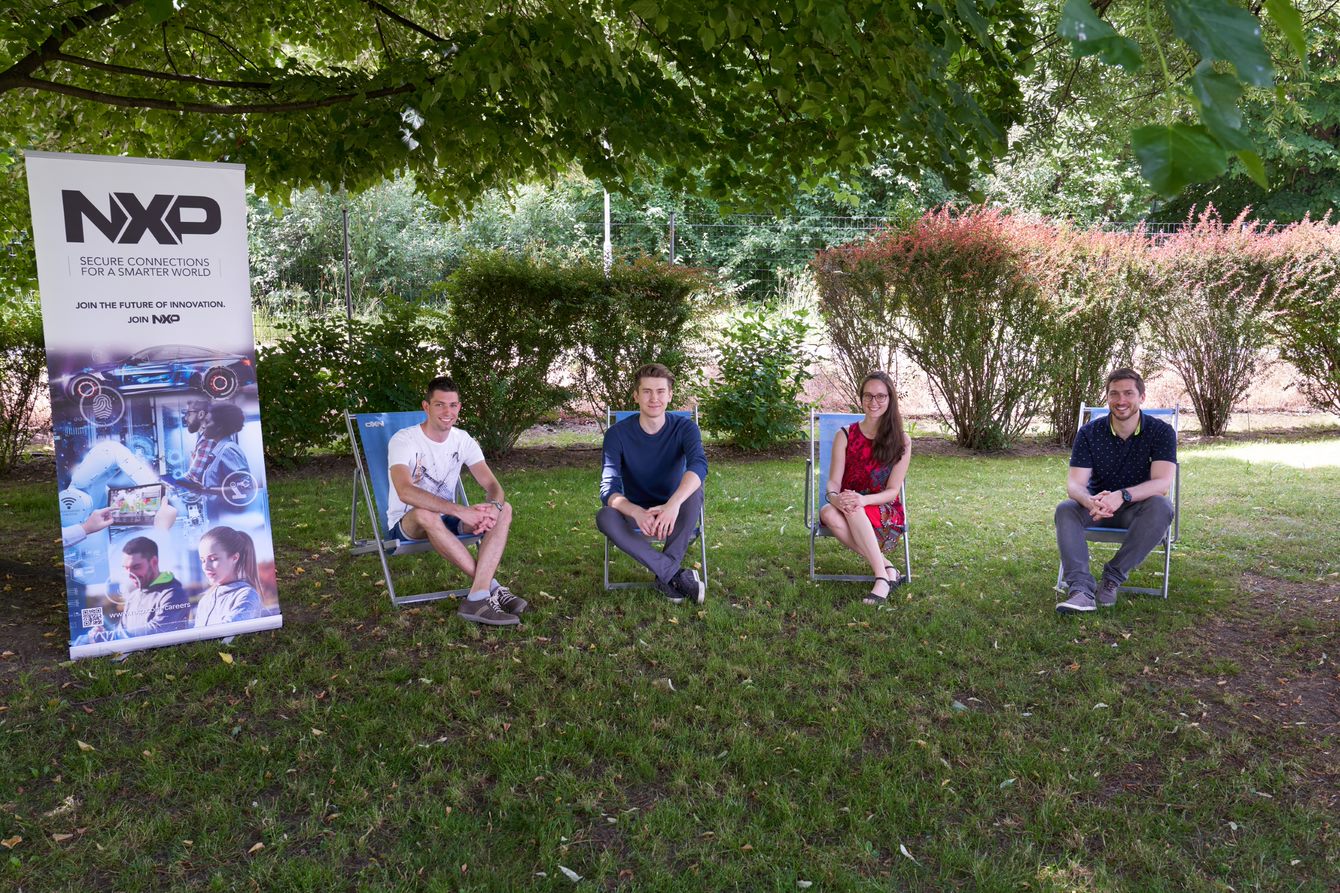 Students of the institute Electronic Engineering at NXP Semiconductors Austria.
Apply until September 19, 2021
You can still apply for one of 20 System Test Engineering study places until September 19, 2021. Further information here.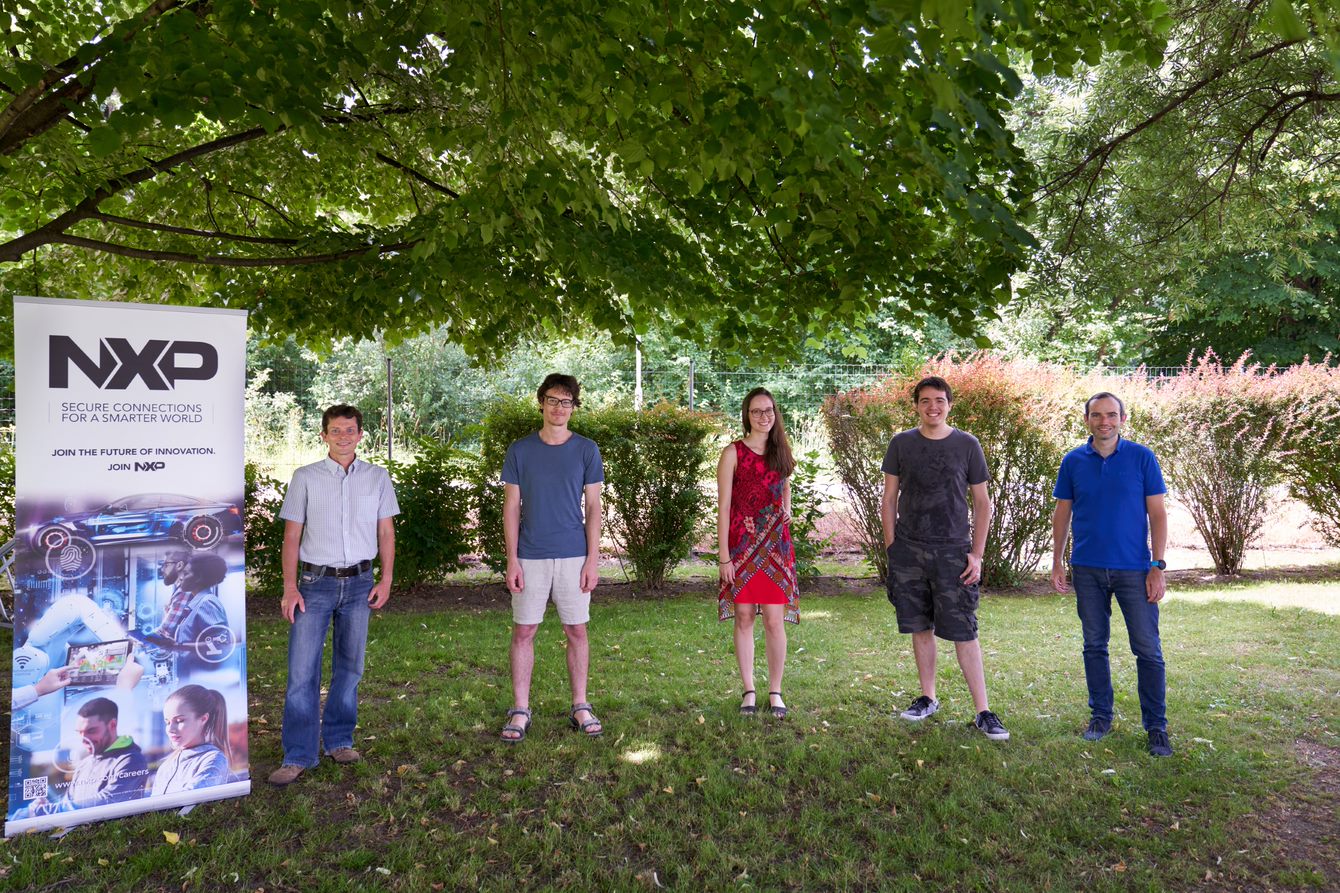 The students gained valuable insights into the company.