Institute of
Industrial Design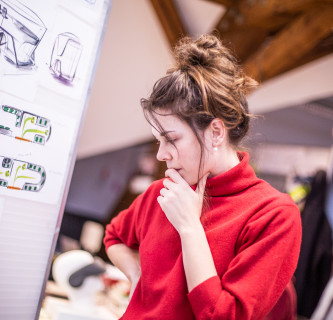 Cooperation with industrial partners offers us the unique opportunity to combine the experience and expertise of the industry with the bold and visionary ideas of young people.
We shape the products and systems of the future.
Industrial design focuses on industrially manufactured products and systems. While many designers specialise in aesthetic object design, there is a lack of designers with knowledge of construction, electronics, marketing or ergonomics. Consequently, our industrial design education takes a technical and functional approach.
The focus of the Industrial Design courses is on innovative product and transportation design. The key research areas include mobility design and eco-innovative design.
Collaboration opportunities
Exploration of research questions as part of Bachelor's and Master's theses
Collaboration with partners in research contracts or funded research projects
Degree programmes
"The ethical component is becoming increasingly important, and consequently the responsibilities of designers grow. Creative thinking also helps you achieve much in business, far beyond design. Designers are well placed to visualise and communicate future scenarios."
Projects