Outgoings
Applicants with Disabilities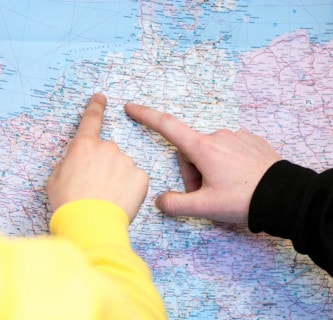 ERASMUS+ places great emphasis on inclusion. Students and academic staff with disability or chronic illness can apply for funding to cover extra costs incurred during their ERASMUS+ mobility.
Support for people with disability or chronic illness under the ERASMUS+ Programme
Equal opportunities
Each higher education institution signing the Erasmus Charter for Higher Education commits to ensuring equal access and opportunities to participants from all backgrounds. People with physical, mental or health related conditions can benefit from the support services that the receiving institution offers to its local students and staff.
Additional support: ERASMUS+ special needs support
ERASMUS+ participants with disability or chronic illness can apply for ERASMUS+ special needs support in addition to the regular ERASMUS+ study or traineeship or staff mobility grant. In preparation of your ERASMUS+ mobility, you should indicate your needs and expected extra costs you are likely to incur during the stay in your host country.
What are your access needs?
Adapted accommodation, travel assistance, medical attendance, supportive equipment, adaption of learning material, an accompanying person, etc. (depending on the individual situation).
How do I apply?
The application form for ERASMUS+ special needs support can be found at the end of this page. If you have any questions please contact the International Relations department. Please consider that the application has to be submitted to the ERASMUS+ National Agency by the International Relations Office.
Please make sure to meet the following deadlines: * 15 June of mobilities in the upcoming winter term * 15 November for mobilities in the upcoming summer term
Further information
Take a look at MappED!, an online platform developed by the Erasmus Student Network (ESN), where higher education institutions can present their accessibility for students with special needs. The Student toolkit was developed by students for students and contains tips and information to help you prepare for your ERASMUS+ mobility.
Data protection
Personal data are confidential and are processed in accordance with the statutory provisions and only to the extent necessary for the purposes of your application and your participation in the ERASMUS+ Programme. Please refer to our data protection declaration for further information.
Information and Application Form
More Informationen