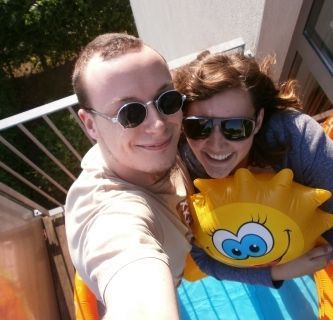 To make your arrival and your stay as comfortable and exciting as possible, ERASMUS STUDENT NETWORK (ESN) Graz offers a buddy program. At the Kapfenberg campus, the International Office will assign you a buddy. Buddies are students at any Higher Education Institute in Graz or at the Kapfenberg campus who are interested in meeting new people from foreign countries. They will be happy to help you adjusting to Austrian student life.
Your buddy will provide you with valuable information about living in Austria. Having a buddy is the best way to get to know the local culture and to find new friends at the same time.
Your buddy might provide you with the keys to your dorm room right when picking you up at your arrival. In some cases, student dormitories request an additional key deposit (about 50 Euro). If your buddy has paid it for you, please be sure to give back the deposit money to him/her as soon as you get your key.
What could you expect from the buddy program?
establish contact with your buddy by e-mail before your arrival
your buddy organizes the key to your apartment/room (dormitory offices are usually closed on weekends)
you will be taken to your house and accompanied to the registration office
your buddy can answer all kinds of questions (university, city, daily life, culture...)
a walk around the town - the buddy shows you where to shop for daily needs, public transport stops, the best places to meet, etc.
learn about cultures and establish an international friendship
practice your language skills in an informal and relaxed setting
How to become a buddy?
More information on how to become a buddy as a domestic student can be found on the homepage of ESN Graz as well. If you would like to be a buddy at Kapfenberg campus, please contact: International Office