Projekt
BEST in Social Entrepreneurship
Boosting Entrepreneurial Skills as a Tool for migrants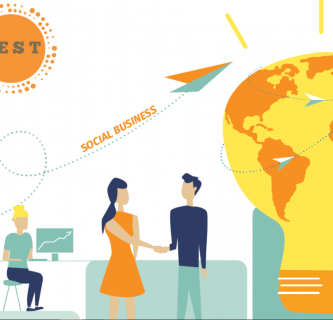 The BEST project is among the latest projects coordinated by the Institute of International Management. Currently, teaching and learning modules are being developed for third-country nationals to support them in bringing their business ideas to life. The so-called blended learning approach is being used, which means that classroom learning is being combined with e-learning.
FH JOANNEUM along with Gain&Sustain have organized the BEST project to empower refugees and other migrants by giving them tools to become social entrepreneurs and create the social impact they want to see in their daily lives. The BEST course includes 5 modules that cover core competencies for social entrepreneurship.
The first BEST's participants have already successfully pitched their social ideas and got valuable feedback from experts in the social entrepreneurship field.
Watch the video to know more about it!