Praxisprojekt
CoSA: A Museum of A Different Kind
Students are playing a big part for CoSA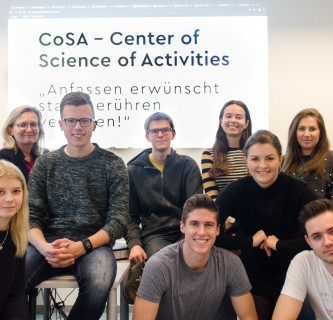 A new museum was added to the Joanneum Quarter - and the Journalism and Public Relations students of JPR18 are a great part of it.
Since the beginning of the winter semester 2019, students of Journalism and Public Relations (PR) have been jointly responsible for the public relations of CoSA, the Center of Science Activities in Graz. CoSA focuses on the natural sciences and technology. Young people aged 12 and over should be made interested in scientific topics by interactively experiencing the museum.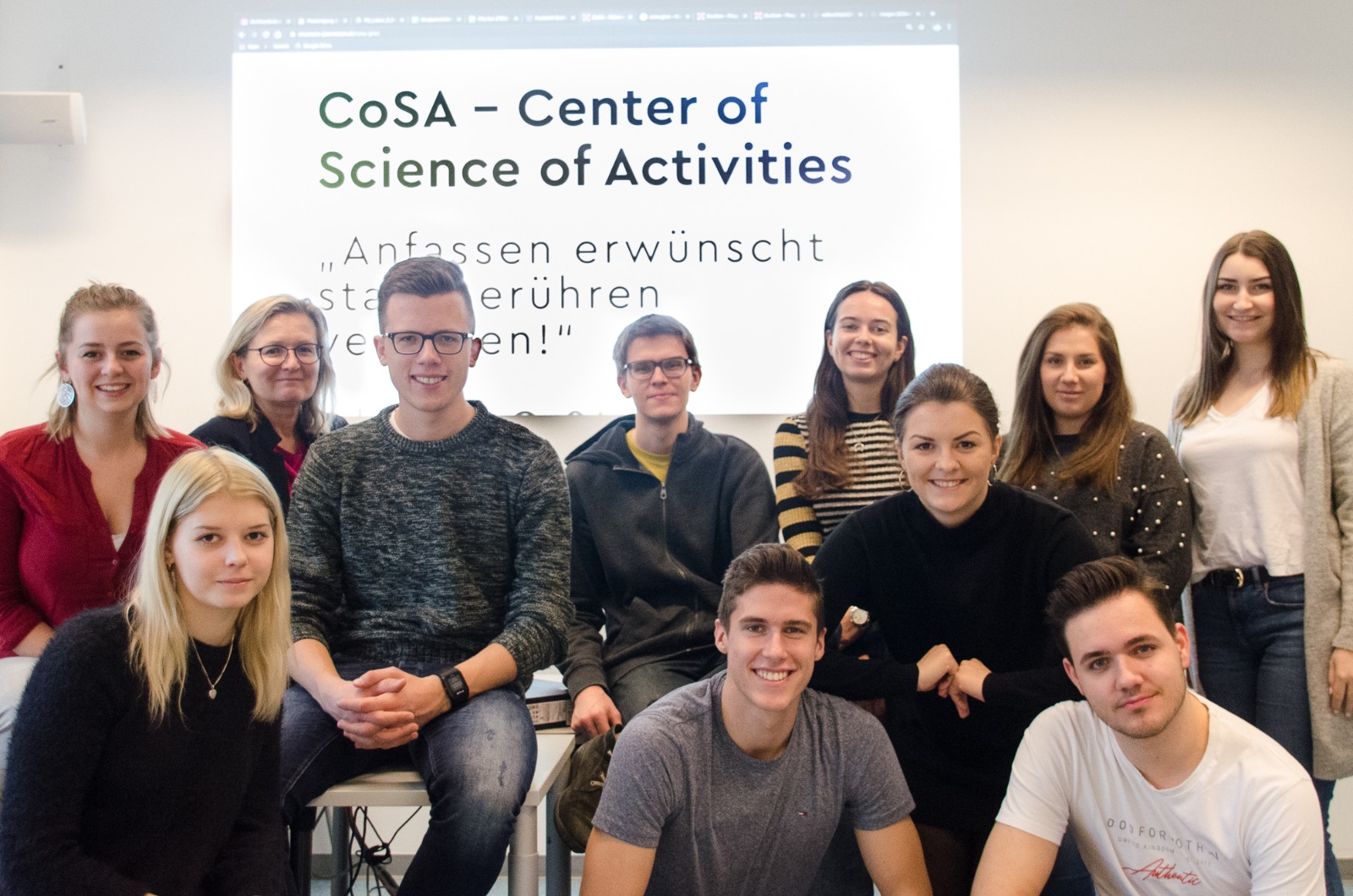 Students of JPR18
The aim is to attract visitors by offering different worlds to experience like a Mayan temple. Young people also get an insight into a research vessel. With the help of augmented reality glasses, the visitors become researchers themselves and can experience the museum interactively.
In the course PR Lab , eleven students deal with storytelling and PR measures. Under the direction of Gudrun Reimerth, the group develops the concept for a YouTube channel. They also produce photos, videos and texts for the CoSA's social media platforms. Since the beginning of autumn 2019, they have been creating posts for the Instagram channels named Joanneumsviertel and Universal Museum. In principle, it is the students' task to support the PR agency Wolke Blau in their public relations work for the CoSA. The students also contribute their own ideas. The Universal Museum is the client of the project.
The CoSA is currently planning an Escape Room in the exhibition mine of the Natural History Museum in Graz. The Escape Room will be opened in 2020 and is going to take up the topic of the resources of yesterday, today, and tomorrow. Students of JPR18 will keep you up to date on social media.
Story by Verena Schinnerl und Julia Schuster, students of Journalismus and Public Relations (PR)