Memo
Excursion to Brussels 2018
European Project and Public Management
The big highlight of our current MSc. cohorte 2017 was our Excursion to Brussels between May 7th and May 9th 2018. It was an amazing experience to visit the European Commission and the European Parliament; the heart of where decisions for Europe are actually made.
Our agenda, comprising 10 lectures from representatives of the European commission, the Chamber of Commerce and the Permanent Representation of Austria to the European Union enabled our students to directly address questions to experts in the fields of the main funding programs of the European Commission.
Ms. Verena Martelanz (Chamber of Commerce) gave us powerful and unforgettable insight into how networking and lobbying are actually executed and how they directly affect legislation and therefore each citizen in Europe. Many further guests and experts supported our excursion with impressive speeches about "Austria and its challenges in the light of its challenging role of Council Presidency in 2018", "the new financial framework" (published recently), the challenging topic of "Migration" as well as Europe's need to maintain and further develop "Excellence in Science" just to name a few.
Once again we were lucky to be able to invite our guests to the beautiful scene of "Styrian Liaison Office" in Brussels, headed by Mr. Ronald Rödl. A big thank you for all our supporters in Brussels that made this excursion so special to us.
I have done one semester at the FH JOANNEUM, university of Applied Sciences, studying European Project and Public Management. The course provides a great deal of learning material and requires a lot of work. However, I find the classes very interesting which helps me remain motivated and manage the combination of job and study. The second semester started with a highlight. At the beginning of May we took a trip to Brussels, which was arranged by our tutor Linde Wade. Her program was very well-organised keeping us busy from early in the morning to 5 pm. During our stay in Brussels we had meetings with numerous experts from different EU programs. I found Heidi Meißnitzer's input on Creative Europe particularly valuable for my own project. She managed to explain rather complex EU issues in a very accessible manner. Apart from the very helpful information from the experts, our group also had a lot of fun, which would be impossible without Linde. I really enjoy learning and this experience made a great contribution to my personal growth.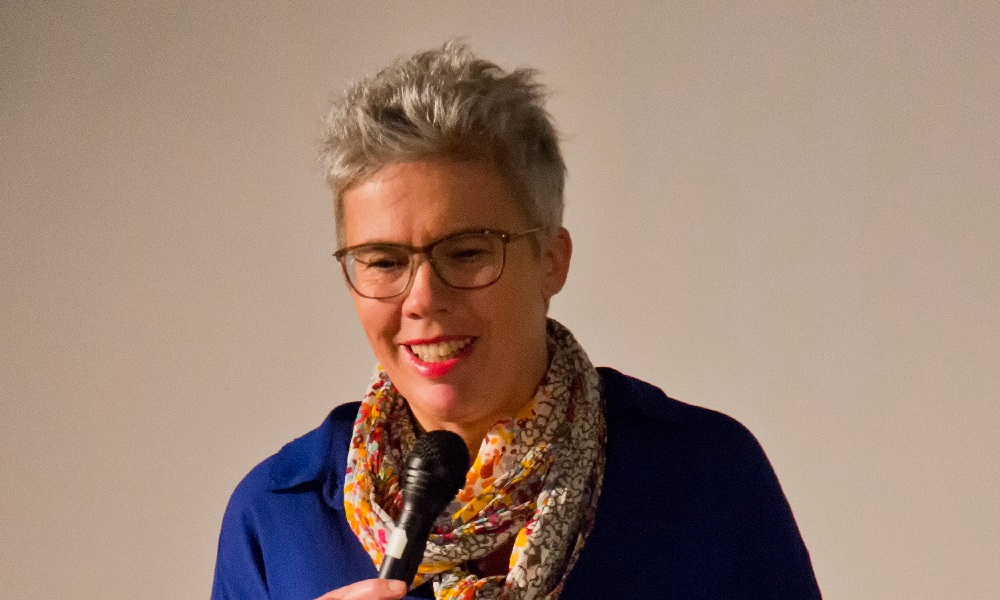 Sandra Kocuvan, EU Beratungsstelle im Kulturresort des Landes Steiermark und Teilnehmerin des MSc.
European Project and Public Management