Fh Joanneum
FH JOANNEUM x FairStyria
FH JOANNEUM x FairStyria: PR Workshops for Styrian Development Cooperation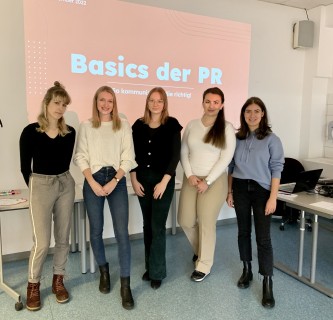 A phenomenal workshop series entered its first round last Friday. Students from JPR20 are now sharing their PR knowledge with Styrian associations and organisations.
After more than a semester of conception, development, and planning, students in the 5th semester are pleased to be able to hold five workshops on the topic of communication at our Institute for Journalism and Digital Media this autumn. In cooperation with FairStyria, an initiative for development work of the province of Styria, the workshops are made available free of charge to members of non-profit associations, organisations, and NGOs in Styria.
Five Main Topics in PR
"Basics of PR" kicked off the workshop series on Friday, 11.11.2022. The workshop is aimed at all those who may not have had much to do with PR so far, but would like to present their organisation better to the outside world. Nine interested people accepted the invitation to the Alte Poststraße and spent the afternoon with individual stakeholder analyses and a crash course in writing press releases, among other things. The programme continues in the coming weeks with exciting offers, such as a multimedia course called "Photo & Video Workshop: For everyone who wants to get the best out of their smartphone", a seminar on website design or a beginners' or advanced course on targeted communication in social media. The content of the courses was designed precisely for the target group of associations and NGOs that are active in development cooperation in and from Styria.
Successful Cooperation with the Province of Styria
"It is exciting for us to see the synergies that arise here in the workshop cooperation. The students have an outside view of our topics and can contribute ideas and perspectives that are completely new. At the same time, we are happy to bring the area of global responsibility closer to the young people." Maria Elßer from FairStyria Development Cooperation sums up the cooperation between FHJOANNEUM and the province of Styria.
The 23 students under the direction of Gudrun Reimerth selected the workshop topics after a detailed needs assessment, developed concepts specifically adapted to the target group and reached a top level in seminar delivery and presentation. They were able to count on the support of education coach Michael Kvas, with whom they did presentation exercises and discussed topics such as seminar design. In combination with their expertise from five semesters of study, nothing stands in the way of an informative as well as entertaining further education! The link to the workshop series and registration options can be found on the FairStyria website.
Written by Magdalena Münzer, student of "Journalism and Public Relations (PR)"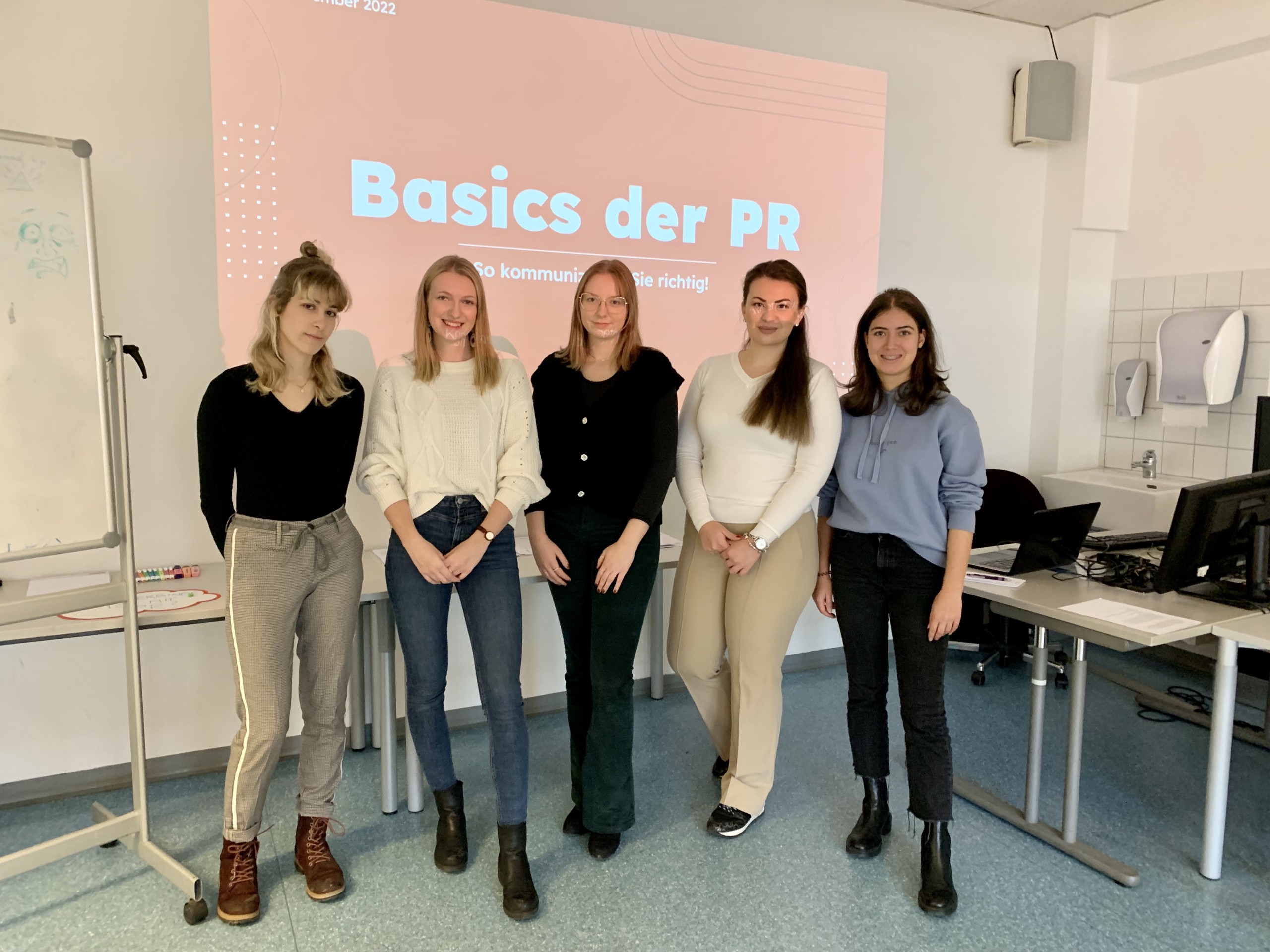 Melanie Schönwetter, Magdalena Münzer, Helene Purt, Kristiyana Kirilova and Elisabeth Michalek in the unusual role of workshop leaders