Freienbibel 2 – A Guide for Freelance Journalists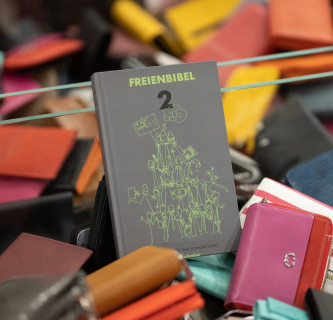 The Crowdfunding of "Freienbibel 2" started in October 2020. It is a new version of the original book called "Freienbibel" and a project created by freelance journalists. The book should prepare young journalists for their future as freelance journalists.
The organization "Freischreiber" was incorporated in 2014 and contains more than a thousand members. They stand up for the interests of freelance journalists and want to improve their labor conditions. Since the professional field in journalism changes that fast, a new version of the Freienbibel has to be published. What are the most important tips for getting started? How to get independent from a publishing company? The answers to suchlike questions can be found in the "Freienbibel 2".
COVID-19 could make it difficult for some freelance journalists to buy a book, that is why the authors started with an online blog first, called "freienbibel.de". This blog also contains a FAQ with the coronavirus as a topic. 291 people are supporting the crowdfunding, the "Freienbibel 2" should be published between summer and late autumn this year.
"Freienbibel" journalist Anja Reiter
One of the "Freienbibel 2" authors is Anja Reiter. She graduated from FH JOANNEUM in "Journalism and Public Relations (PR)" and has a Master's degree from a university in Munich. Now she is a freelance journalist in Bonn, Germany. Reiter gets orders from all over Germany and is concerned with reportages, interviews, portraits and commentaries in large areas such as economics, social, digital and educational engagement.
After her Master's degree in history and political sciences she went into business as a freelance journalist. Anja Reiter loves to be outside, investigate and search for good stories. "Freelance journalism is the classical form of journalism: Meeting people, investigating and writing stories", says Anja Reiter in an interview.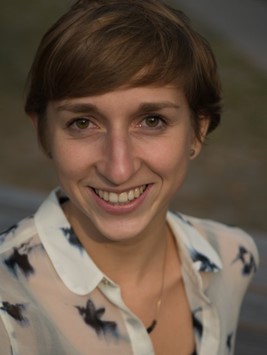 Anja Reiter is a freelance journalist since her Master's degree.
What is it like to be "free"?
A freelance journalist is a journalist that has more freedom in her or his job than a normal journalist, who works in an editorial office. Because they work on their own they can decide with whom they work together and also which topics they would like to write about. Instead of having a strict working time, freelance journalists can manage the time they work by themselves. On the other hand, the income depends on the writing commissions – so if there are not many of them you will not get enough money.
During this especially crisis like the corona pandemic it can be a very tough job. Also Anja Reiter was scared about her job when the pandemic started. She thought that she would not get enough writing commissions. During the first lockdown in March 2020 there were less than usual, but after the second lockdown suddenly there were more writing commissions than ever. Miss Reiter thinks that 2020 was due to this the most successful year in her freelancer career. But unfortunately, not all freelance journalists are as lucky as Anja Reiter. A lot of them can hardly keep afloat, because of getting less writing commissions and facing uncertainty.
Written by Marlene Borkenstein, Adela Danciu, Chiara Wenig, students of the Bachelor's programme "Journalism and Public Relations (PR)".