From the Lecture Hall to His Own Office at Home
Patrick Schlauer decided to work as a freelancer.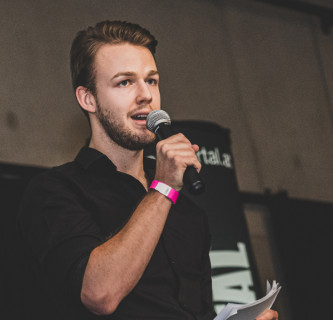 Right after finishing his BA degree at FH JOANNEUM, Patrick Schlauer started a one-man-company.
He is a recent graduate of the degree programme Journalism and Public Relations (PR) at FH JOANNEUM.
Now Patrick Schlauer's job is event host, copy-writer and conceptionist. He works in his home office and goes to various events in all different places taking care of a diversity of clients. He writes copy for print products, online media, and social media channels. He also creates communication concepts for smaller companies, builds communication structures for them, and chairs a variety of events.
Patrick Schlauer sees the combination of theory and practice in his bachelor studies as the ideal foundation for his start as an independent entrepreneur. "The theoretical knowledge we gained during our studies is the basis for all practical actions," says the graduate.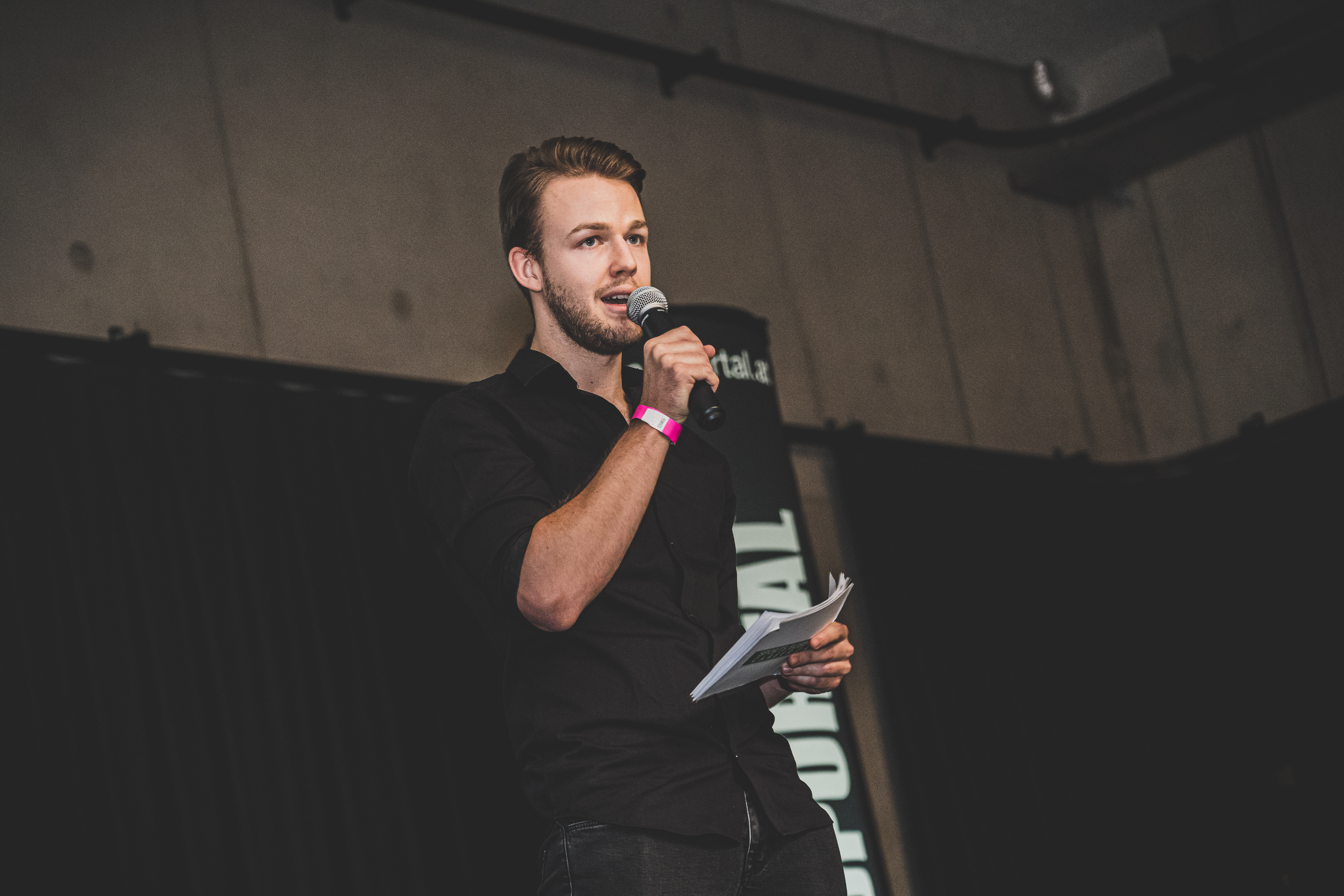 Patrick Schlauer
For him, it is important to be creative, to be passionate about writing and have a thing for spotlight to be successful in this kind of job.
Right now he is studying German language and literature at the Karl-Franzens University in Graz and has also started his master's degree in Media Competence and Digital Literacy at the FH JOANNEUM.
Patrick Schlauer likes his job as freelancer because he can structure his working day to find time to continue his studies.
Written by Petra Schwarz and Sabrina Unterreiner, students of JPR19 of Journalism and Public Relations (PR)