Award
Hammurabi recognition prize for BVW graduate Sandra Annerer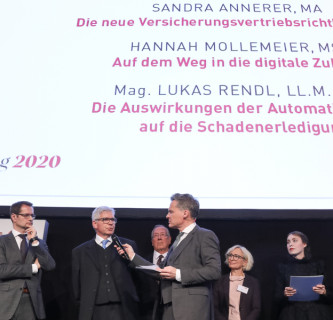 The master's thesis of Sandra Annerer, graduate of Banking and Insurance Industries (Bachelor) and Banking and Insurance Management (Master) was awarded the Hammurabi Recognition Prize at the 18th Information Day of Vienna Insurance Brokers.
Around 400 guests, including personalities from business, science and politics, accepted the invitation to the Palais Ferstel on 19 February 2020 to view the motto of the 18th Information Day of Viennese insurance brokers - "Renaissance of Values" - from various perspectives. Following a proven tradition, the coveted award of the industry, the Hammurabi Prize, which has been awarded every year since 2002 in cooperation with the Vienna University of Economics and Business Administration, was also presented on this evening.
For the first time, three submissions were awarded a recognition prize by the jurors. These works not only offer a scientific analysis, but are also particularly relevant to the working practice of insurance brokers and consultants in insurance matters due to their innovative approach to the respective topic.
In her paper "The new Insurance Distribution Directive (IDD), Sandra Annerer, Alumna of Banking and Insurance (Bachelor) and Banking and Insurance Management (Master), examines the paradigm in the Austrian insurance industry.
We would like to congratulate her on this special award for her Master's thesis.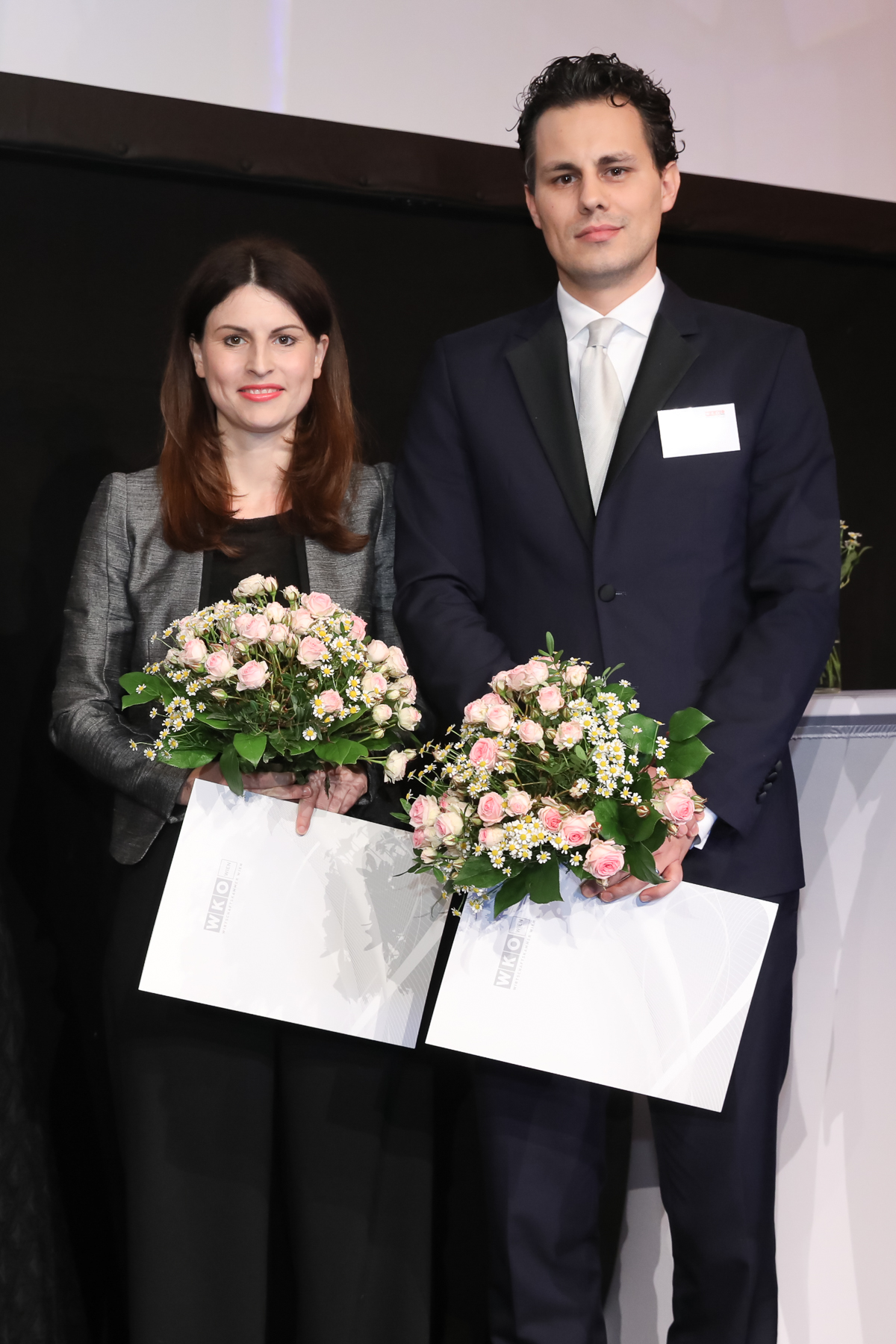 Hammurabi recognition prize for BVW graduate Sandra Annerer