Kurzmitteilung
Starting now: Course guidance by phone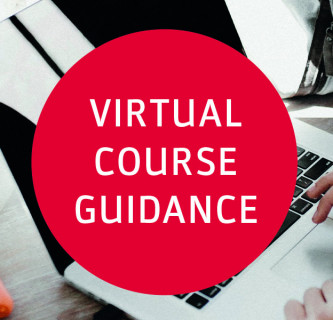 FH JOANNEUM Bachelor's and Master's degree programme experts are now at your service to provide guidance by phone. This service for potential applicants is provided in addition to our general course guidance.
As a consequence of the current COVID-19 situation, the Open House events in Graz, Kapfenberg and Bad Gleichenberg have had to be cancelled this year. As an alternative to the Open House events, at which representatives of the degree programmes usually answer specific questions about their courses, our experts will now be offering guidance and advice by phone.
Ask questions about specific degree programmes by phone
You are invited to call our experts and ask any specific questions you may have about their particular Bachelor's or Master's degree programme:
• Monday to Friday: 10:00 to 11:00 and 14:00 to 15:00
• Telephone number: +43 316 5453 + extension number of the degree programme
The extension numbers of the degree programmes can be downloaded below (PDFs of the Bachelor's degree programmes and Master's degree programmes).
Please note: The Bachelor's and Master's degree programme Social Work do not provide course guidance by phone, but can be contacted at any time by email: sam@fh-joanneum.at
Phone numbers for Bachelor's and Master's degrees: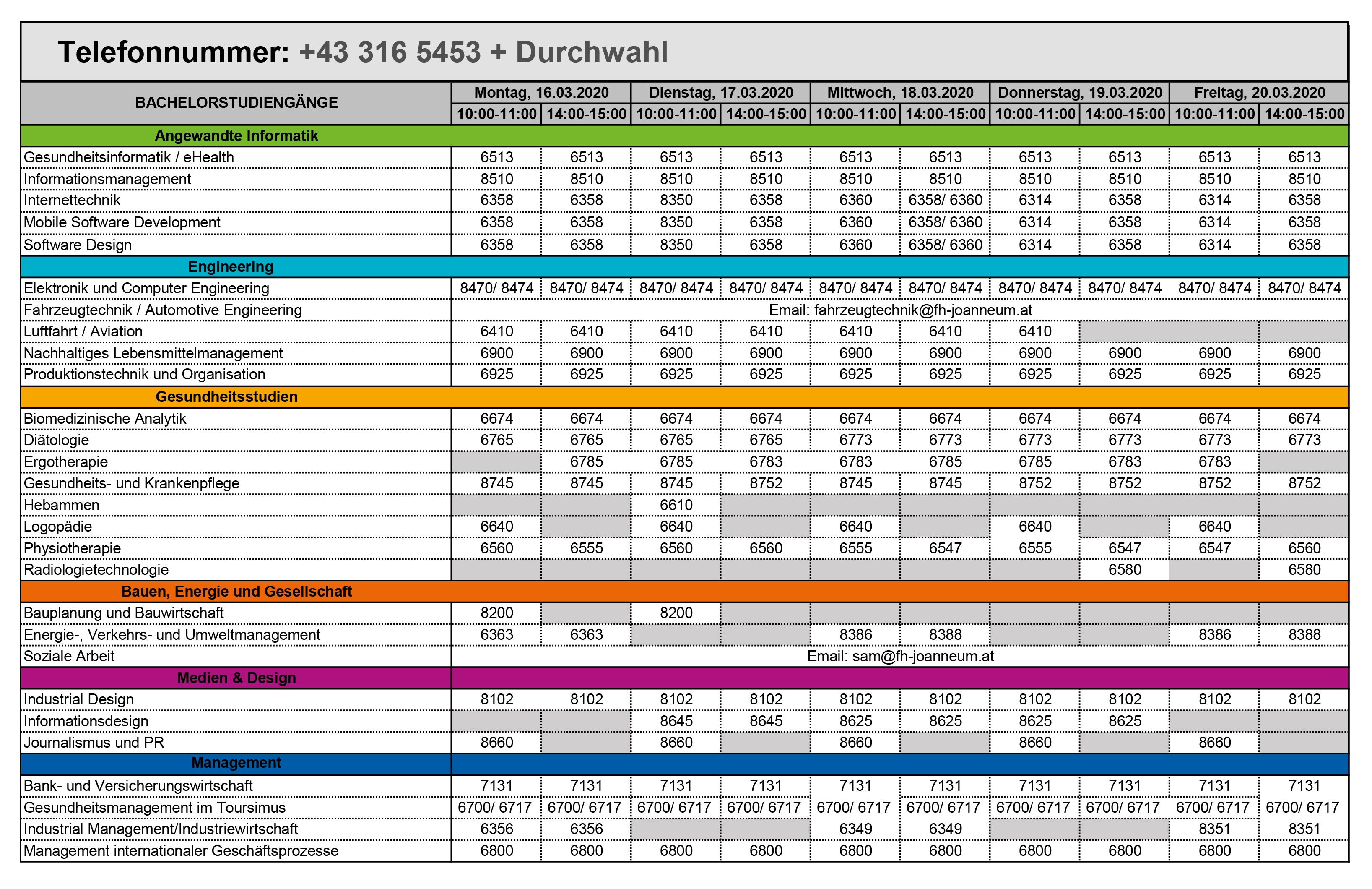 Bachelor degrees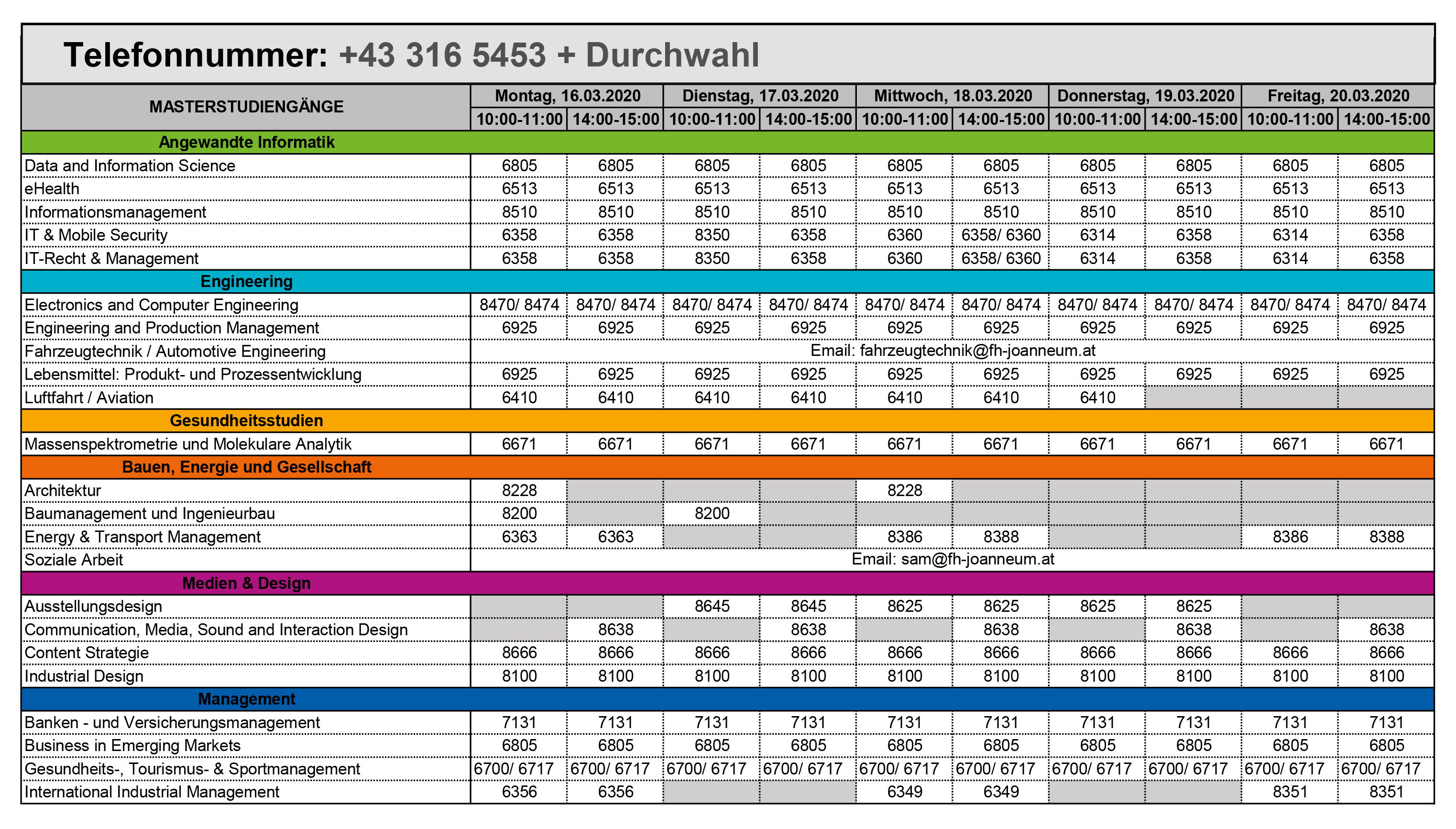 Master degrees
Virtual course guidance for general questions
If you have general questions, for example on the range of courses offered, as well as the individual degree programmes, postgraduate Master's courses, application deadlines, admissions process or assessment test, you can contact our virtual course guidance service by phone, email and on our social media channels.
• Info hotline: Tel. +43 316 5453 8800⁠ , Monday to Thursday, 09:00 to 17:00 and Friday, 09:00 to 14:00
• Info email: info@fh-joannum.at
• Social media: Facebook and Instagram
We look forward to your calls, emails and social media posts!