Memo
STEIERMARK GO! RADMOBIL enters the second lap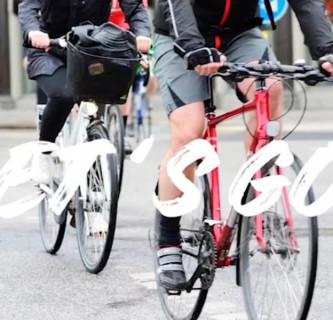 A new semester at the FH JOANNEUM has started and from now on 41 young women and men will be in charge of the project "STEIERMARK GO! RADMOBIL".
With a short resumé of last year's accomplishments, the "Journalism & PR" class of 2018 hands over the communications campaign they worked on for the past months themselves to the first-semester students of 2019.
STEIERMARK GO! RADMOBIL aims to motivate people to leave their cars at home and take the sustainable route by bike. The PR project is a cooperation between the Land Steiermark and the degree programme Journalism and Public Relations.
"We'll need three groups - Instagram, Facebook and photography", says Gudrun Reimerth, lecturer for Public Relations.
How we move from A to B and how public space will be used in the future will decisively determine the kind of society we will live in.
GO! RADMOBIL is present on various channels on social media where users can find information about events and activities, tips and pictures all about bicycles and future mobility.
The students also publish articles covering everything the topic bicycle has to offer - from cargo bikes to scenic routes in Styria or the top 10 bicycle songs. "Each of you should pay attention to your surroundings – interesting topics could be anywhere", Reimerth adds.
The texts are uploaded to the platform Medium and are displayed on the project's official website run by the Land Steiermark – the contracting partner of GO! RADMOBIL.
The Journalism & PR students of 2019 do not plan to downshift a gear. Facebook and Instagram are already sprawling with content and the first articles are already there to be read.
An article by Michaela Gsell und Hanna Gries, students of Journalism and Public Relations.