Kurzmitteilung
Presentation of the Green Energy Solutions Award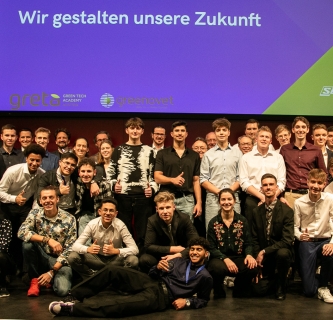 Through cooperation between schools and universities, the skilled workers of tomorrow are being trained to meet the challenges of the energy transition in Styria and beyond.
This year, for the first time, 42 students from the electrical engineering branch of the Graz-Gösting Higher Technical College and students from the FH JOANNEUM bachelor's degree programme in "Energy, Mobility and Environmental Management" were given the opportunity to solve various problems relating to the planning of renewable energy communities as part of a project week from 23 to 30 October 2022. This form of joint energy use and generation was made possible in Austria with the Renewable Energy Expansion Act. In practice, however, such communities are only slowly emerging, despite great interest. At the end of the week, the results were presented by the teams and evaluated by a jury of experts. The winning team received the "Green Energy Solutions Award" for the first time as recognition.
The aim of the cooperation between schools and universities is to qualify sufficient experts to successfully implement the energy transition. In order to counteract the future shortage of skilled workers, young people are to be enthused about the topic of "renewable energy supply" across the educational levels. Furthermore, the joint work is the cornerstone for future cooperation in teaching and research. The project is part of the EU-funded educational initiatives GRETA and GREENOVET.
The project teams were drawn by lot and each was assigned one of eight areas in Styria. The prospective energy experts were to work out the details around the establishment of an energy community. In addition to estimating consumption data, they also had to design optimised PV systems. The teams had to put a special focus on future topics such as e-mobility, security of supply or cyber security. The project week concluded with a pitch to a jury of experts consisting of David Ram (Graz city councillor), Franz Strempfl (Managing Director of Energienetze Steiermark) and Florian Haider (Compliance & Environmental Manager at Magna Steyr) in the FH JOANNEUM Audimax. The team consisting of Carmen Aschbacher, Ardin Balukovic, Basel El-Sharkawy, Georg Eustaccio, Ramez Gobran and Benedict Hohenwallner won out over all the others with their project for an energy community in the municipality of Deutschfeistritz. They succeeded particularly well in bringing together different members such as small businesses, residential buildings and municipal buildings to form a community. Due to the positive feedback from all participants, the prize will be awarded again next year with a new task. Furthermore, additional coordination and cooperation between the individual educational institutions are planned to ensure the best possible teaching for the future.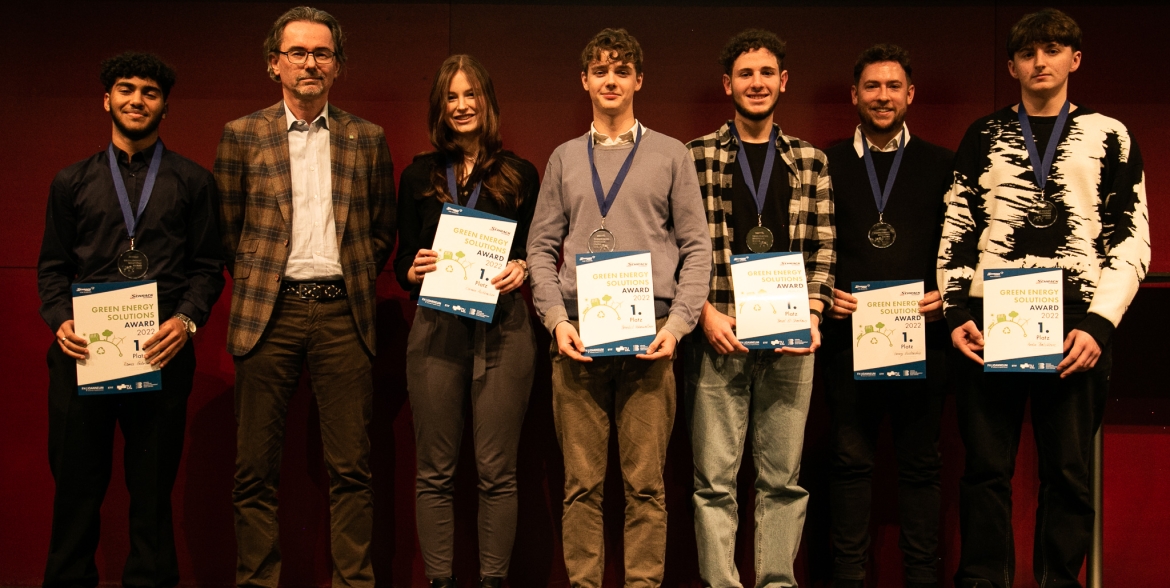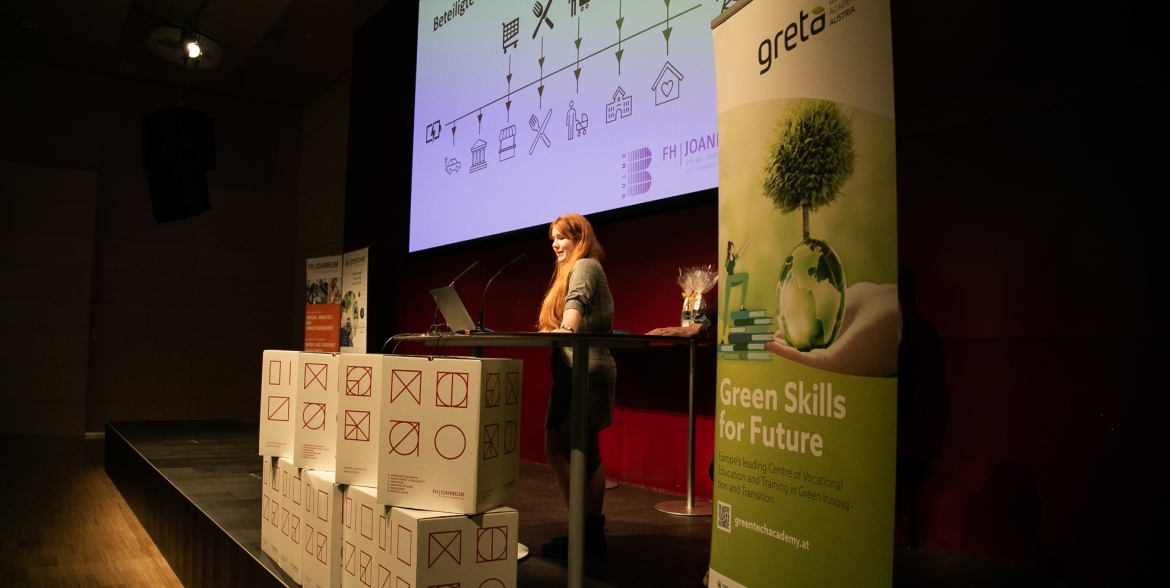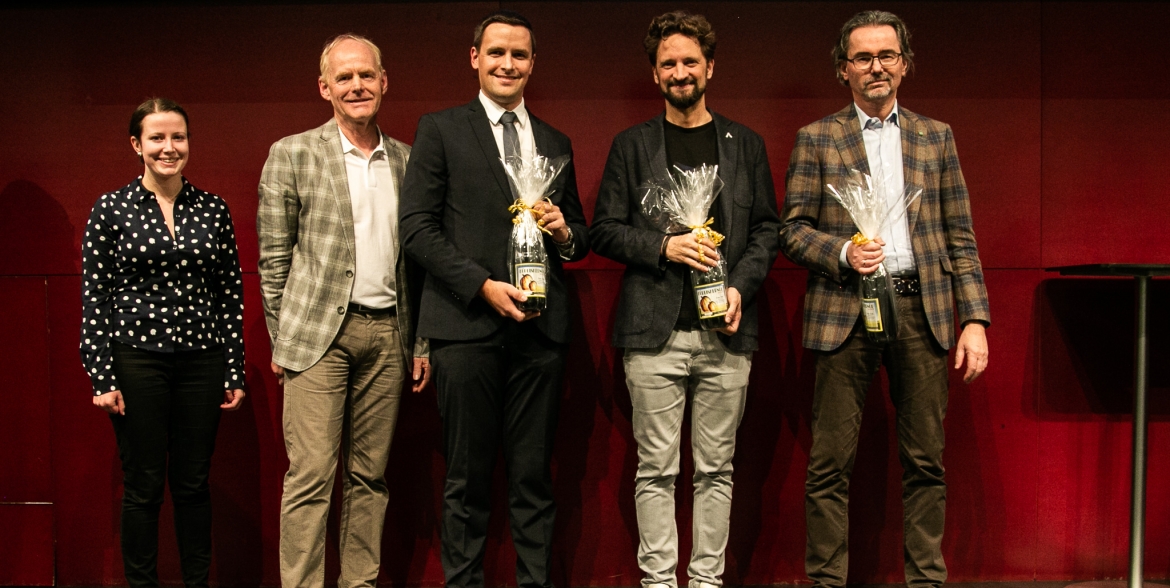 Contact:
Höhere Technische Bundeslehranstalt Graz-Gösting - Bulme
Wilfried Weigend BEd, Expert for Photovoltaic Systems
weg@bulme.at | 05 02480 66 779
FH JOANNEUM Kapfenberg - Institute for Energy, Transport and Environmental Management Marlene Loidl, BSc MSc, Expert in the field of energy and environment
marlene.loidl@fh-joanneum.at | +43 316 5453 - 6368
FH JOANNEUM Graz – Institut of International Management und Entrepreneurship
Dr. Bojan Jovanovski, Coordinator of the GREENOVET project
Bojan.jovanovski@fh-joanneum.at | +43 316 5453 - 6812