Memo
Wolfgang Kühnelt Connects Theory with Professional Experience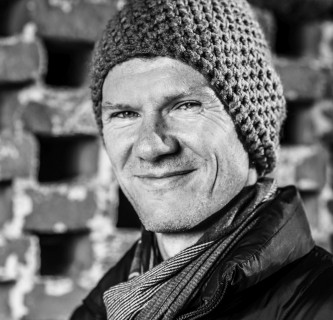 Having decided to share his knowledge, Wolfgang Kühnelt, copywriter and social media consultant, has been teaching PR subjects at the FH JOANNEUM since September 2019.
By Sarah Reichl and Jonas Rettenegger
For Kühnelt, who has already been a guest lecturer at the University of Applied Sciences several times, it was only logical to apply for the advertised position as a Senior Lecturer. In addition to his teaching activities, he is founder and CEO of the communications consulting agency Pretty Commercial, author and blogger (haubentaucher.at) Until recently he was able to travel extensively through Austria and several other countries through his social media jobs. Today he is happy to focus on other areas as it can be very stressful in the long run to have to look after customers' business accounts around the clock.
"I like coming here every morning," Wolfgang Kühnelt told us. He sees this as an indicator that he enjoys his work here. Although the balancing act between his agency and the teaching assignment at FH JOANNEUM can be time-consuming, it is still important to him not to lose contact with practice.
It is precisely this experience in practical areas, such as writing blogs and books as well as PR consulting, that he now passes on to the students.
Wolfgang Kühnelt teaches in the bachelor's programme Journalismus und Public Relations (PR), in the master's course Public Communications and - from spring 2020 - also in the master's course Media Competence and Digital Literacy.
Sarah Reichl and Jonas Rettenegger are students of Journalism and Public Relations (PR) in the first semester.