"Crazy Car" is a competition for autonomous model racing cars on the scale of 1:18. Equipped with a multitude of sensors and a microcontroller rather than remote control steering, every year the Crazy Car participants race round a specified course during a competition held at FH JOANNEUM. Obstacles on the course increase the excitement of the race, and demand huge creativity in programming the race cars.
Creativity, knowledge and a love of technology
The Crazy Car project combines creativity and knowledge with enthusiasm and a love of technology in a race setting. At first glance these autonomous model cars, or "crazy cars", differ little from radio-controlled models. However, closer inspection beneath the occasionally wacky bodywork reveals sophisticated electronics and a cleverly programmed microcontroller. Together they ensure that the model cars reach their destination on their own.
This highly topical subject matter motivates students and school pupils alike to get to grips with electronics, computer architecture and programming. It gives students the chance to deepen their understanding of the subject, and pupils their first experience of programming microcontrollers.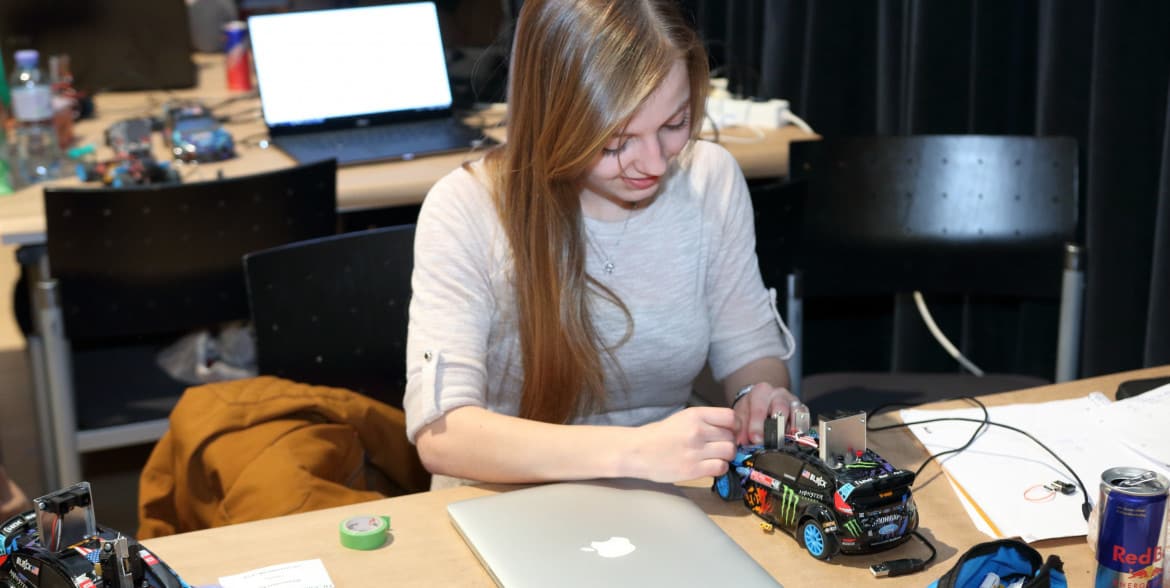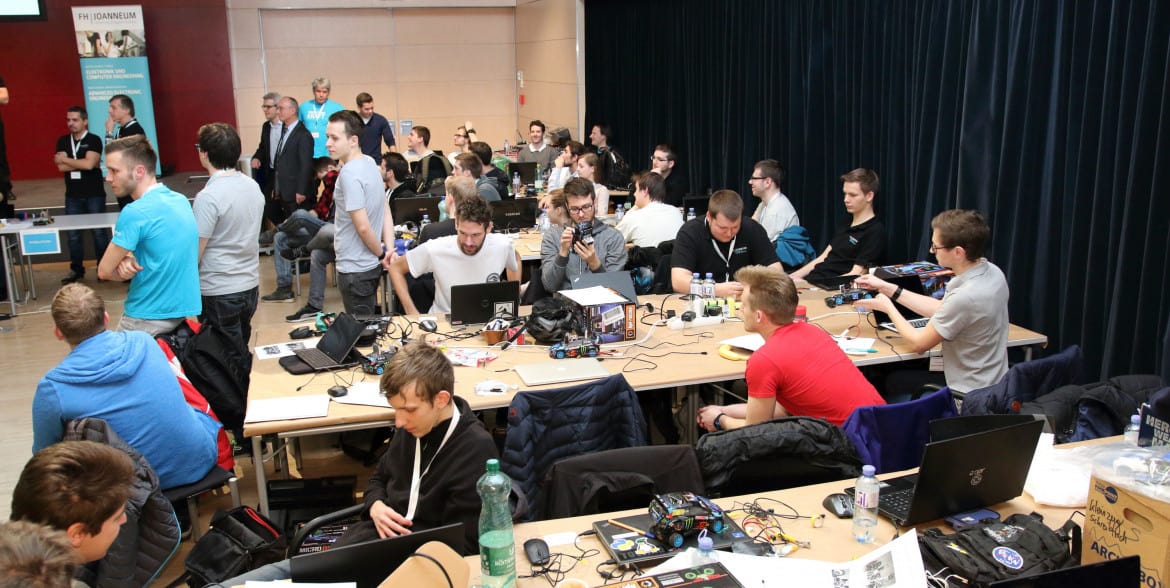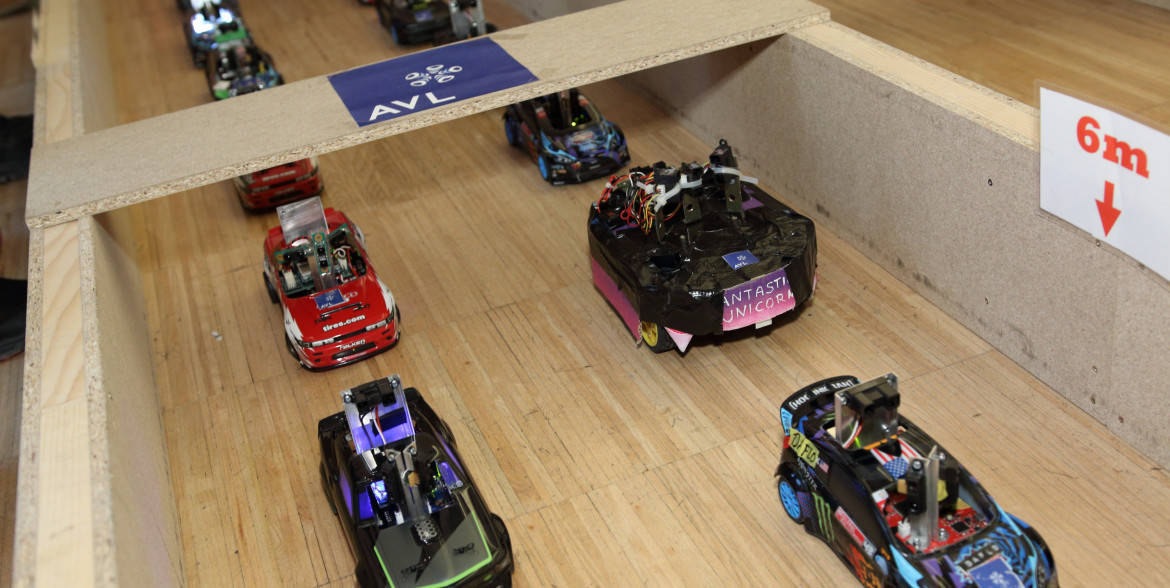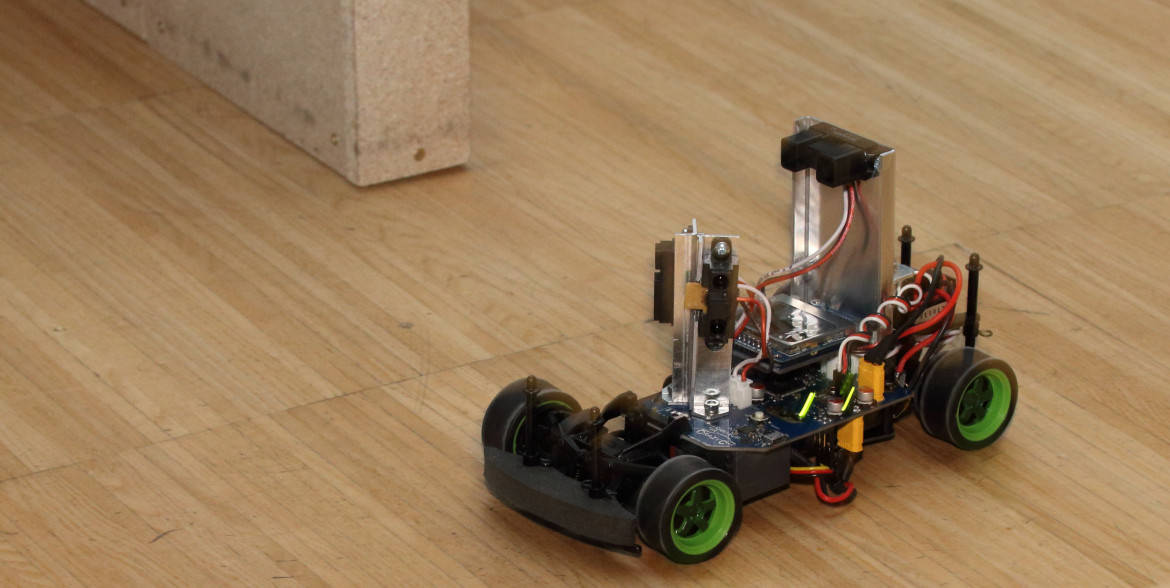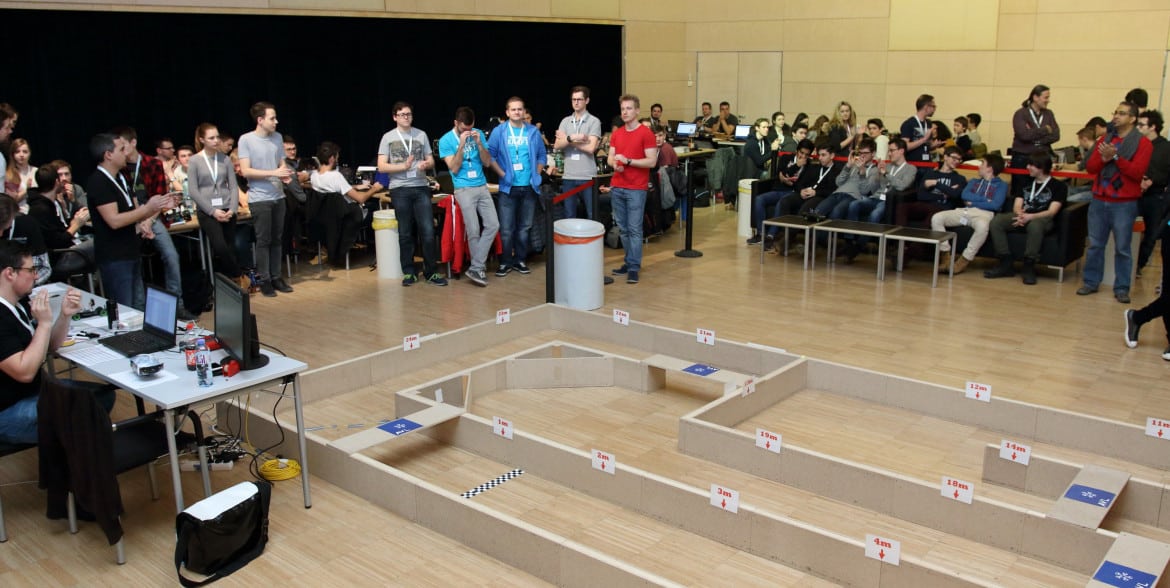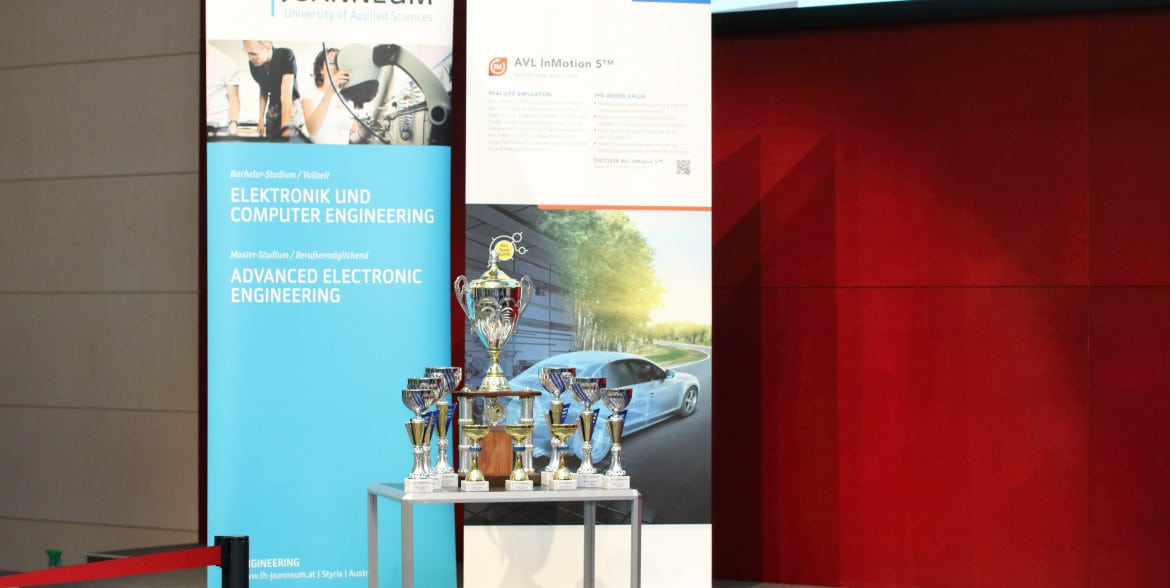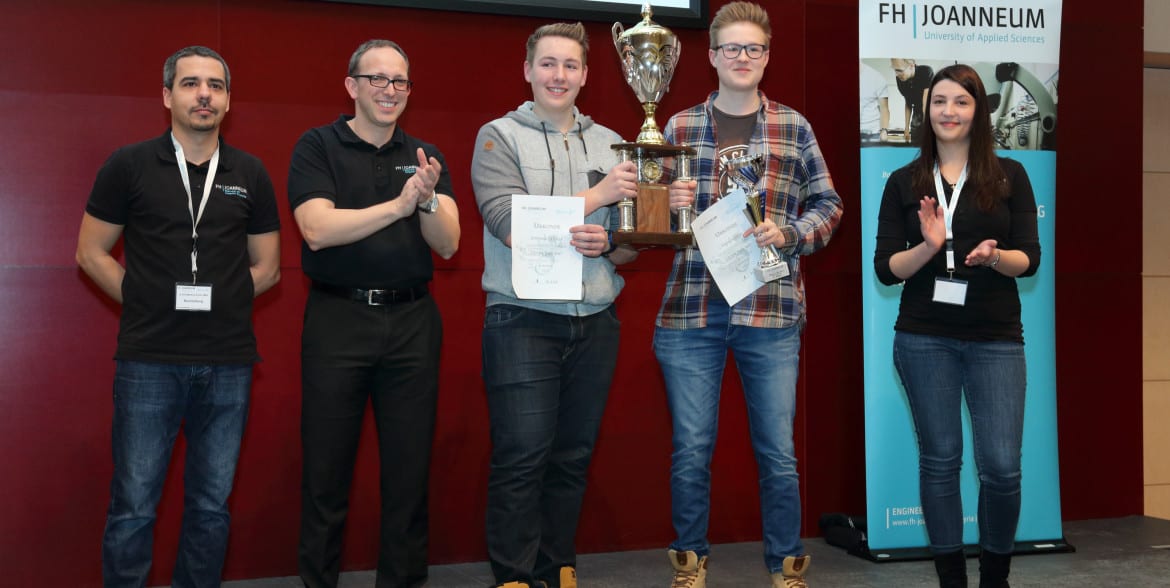 At FH JOANNEUM since 2008
The Crazy Car competition originated in Switzerland. Students from FH JOANNEUM took part in the competition for the first time in 2007, coming in second place at their first attempt. Since 2008 the race has been held at FH JOANNEUM.
Students and pupils can take part either as teams or as individuals. Staff from the Electronics and Computer Engineering programme support the participants in all technical matters, from sourcing the equipment to programming the racing cars.
Support
Further information about used hardware and development tools