Research
CWIC: Co-operative and Work Integrated Curriculum
Training partnership between education and industry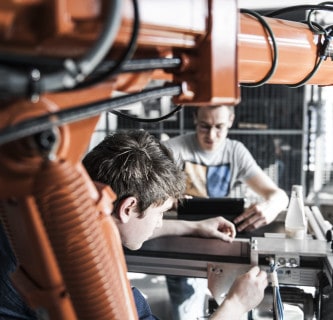 The aim of the pilot project is to develop coordinated training partnership between education and industry, the students also conveys the application of the acquired theoretical knowledge in the classroom in the operation in an alternating rhythm between school and practical training. Furthermore, this kind of cooperation ensures that the knowledge which is given in classroom is closely linked with the needs of the economy and thus keeps pace with the demands of industry and state of the art.
An obviously rising youth unemployment in Europe and the desire of the industry for well-trained (technical) school graduates were for the technical schools in Velenje and Slovenske Konjice as well for the Slovenian Education Institute CPI in Ljubljana the impetus for this pilot project in secondary level of education.
The Institute of Applied Production Sciences provides expert knowledge and many years of experience in the area of dual university education both in the field of quality assurance of practical training and in the implementation of dual education in legislation and administration. Together with project partners from Slovenia, Macedonia and Spain, a curriculum for co-operative training is being developed as well as a pilot class started.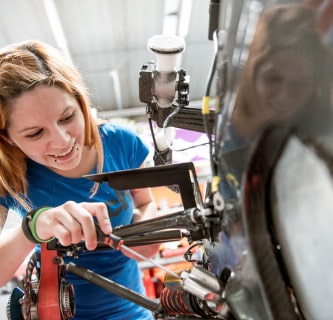 The dual / cooperative training of traditional apprenticeships in Central Europe (Germany, Austria, Switzerland) has a long tradition. It is primarily based on the elements of the medieval masters teaching, which was a means both for the qualitative as well as quantitative control of the junior staff in the guild.
The term of "dual or cooperative training" is used since the 1960s. One understands a mutual, or complementary relationship between a school education on the one hand and a company training other (see ARNOLD R., 1982, pp. 148 et seq.)
This in secondary education new training system represents a vital contribution to the business location of Slovenia and Central Europe.
Partners: