Master's Thesis | Media Design
Depression in movies
Depression feels like riding a bike up a hill with your brakes on.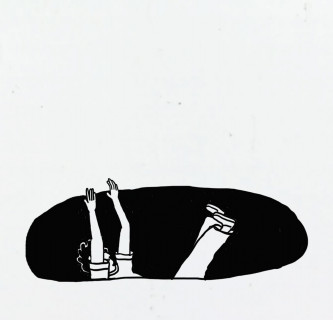 This is a quote from a person suffering from depression. In Austria, about 20% of the population has had to deal with depression in their lives. In 2015, twice as many people died because of suicide than from traffic accidents in Austria. Most of them were mentally ill. How can we make the public aware of this problem? And how can you address your own suffering without being burdened with stigma? Is the medium of film capable of solving these problems?
This master's thesis attempts to answer these questions by taking a look at the most common strategies to deal with depression in movies, as well as comparing two TV series which are centered around the topics of depression and suicide. With the help of the Suicide Reporting Guide, it tries to develop guidelines for dealing with depression and suicide in movies. Using these guidelines, two TV shows — BoJack Horseman and 13 reasons why — are then compared, analyzed and evaluated. Finally the author's own concept was developed, and following consultation with people suffering from depression, a new short film on this subject was created.