Master's Thesis | Media Design
Dogdays magazine | The rebel issue
Editorial photography as a statement against the craze for perfection.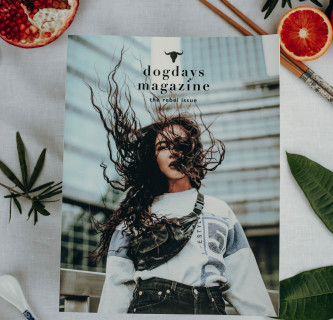 In this master's thesis the author focuses on an alternative type of fashion magazine which does not share the craze for perfection, or thousands of commercial pages. The photos do not have to be perfectly lit, and 'normal' people can be models too.
At the same time the author wished to distance herself from the existing independent magazines, and offer articles with content which is worth reading: socially relevant topics were therefore reinterpreted and (often fashionably) staged. The interviewees were styled, but nevertheless remained true to themselves. The pictures support the text — or at a second glance reveal something unexpected. Dogdays magazine. The rebel issue demonstrates how pictures and text can either harmonize together or completely contradict each other, and what consequences this can have for the reader.