Master's thesis
Encountering others | Community spirit
How can exhibitions inspire our community spirit?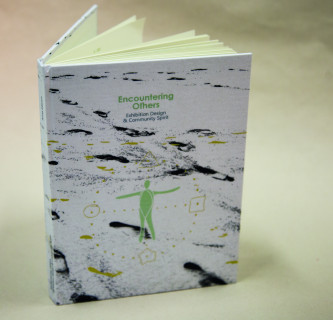 A significant shift in thinking towards a sense of community based on shared interests and universal values is urgently needed. Museum exhibitions already have excellent potential, which can be used and built upon. By integrating certain key aspects of design, exhibitions can create powerful experiences by addressing the body, mind and emotions at the same time. Exhibitions can foster empathy and raise awareness in order to break away from modern individualism and help promote a more open society.
During the course of this thesis the conceptual design of the temporary exhibition How I See You, Tbilisi was created. It is primarily directed at the inhabitants of Tbilisi (the capital of Georgia), and looks at the altered conditions of human communication and interpersonal relations there.