Master's Thesis | Exhibition Design
From private collector to museum founder
A comparison of German collectors' museums in the 20th and 21st centuries.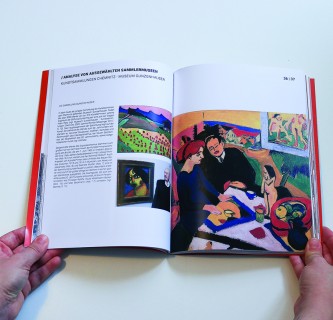 The phenomenon of collecting and its development from an existential need to survive to that of a personal, aesthetic interest has accompanied humanity over millennia. But what is behind this passion of collecting artwork and what effect does the opening of a private collection have on society as a whole? With regard to these questions, a successive process emerges, which is a process ranging from identity with one's own history through the generation of knowledge and the subsequent reworking of this knowledge for the broad public to the preservation of cultural heritage.
The author highlights four German collector's museums, selected as examples, which were founded in the 20th century and still exist today. A historic as well as a current examination of collecting as such serves as a fundamental basis for a comparison and detailed analysis of the museums. In doing so, a focus is placed on the history of the collections' origins as well as on the creative presentation and informative preparation of the exhibits of each collection.