Project
International Design Week – Prep & Design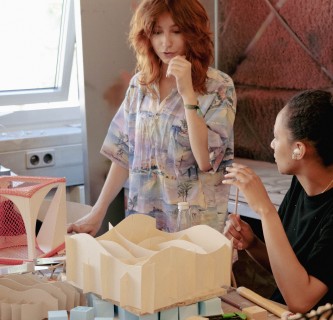 In May 2022, an "International Design Week" was held for the first time at the Institute of Design & Communication at FH JOANNEUM in Graz, UNESCO City of Design. International speakers from the institute's global partner university network were invited.
15 workshops | 16 lecturers | 10 countries | 120 students
The week, which took place within the framework of Designmonat Graz, dealt with the overarching theme of the "Prepper" - a figure who always expects the worst and prepares for the worst. Even in calm times, the "prepper" keeps all the tools and procedures at hand that enable survival under adverse circumstances. This slightly paranoid type has rehabilitated itself in the past pandemic years. We have learned: disasters can become reality and disaster fantasies have a core of reality. The International Design Week enabled the students not only to deal with an exciting topic but also to engage in cultural exchange with international design experts in the fields of media, sound, interaction, communication and exhibition design. The 15 workshops offered, in which the lecturers shared their expertise, gave rise to numerous exciting new ideas.
Impressions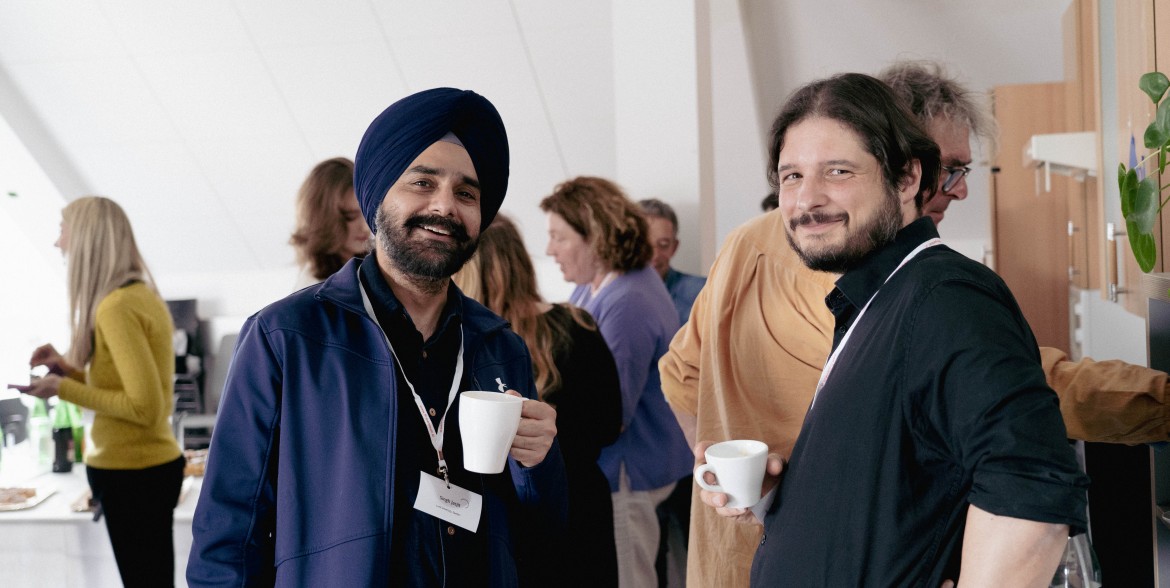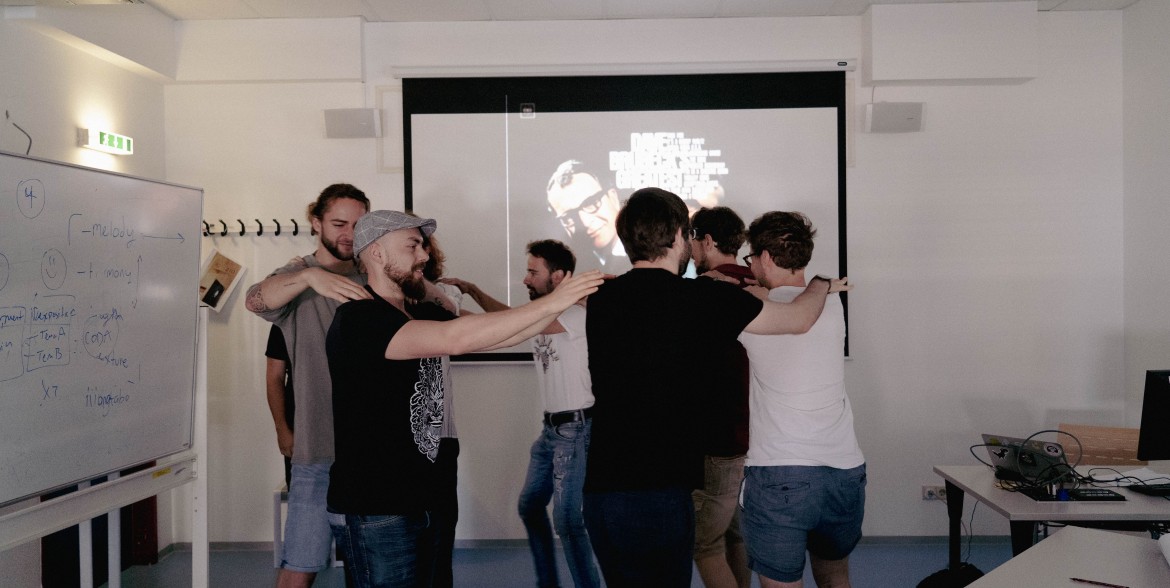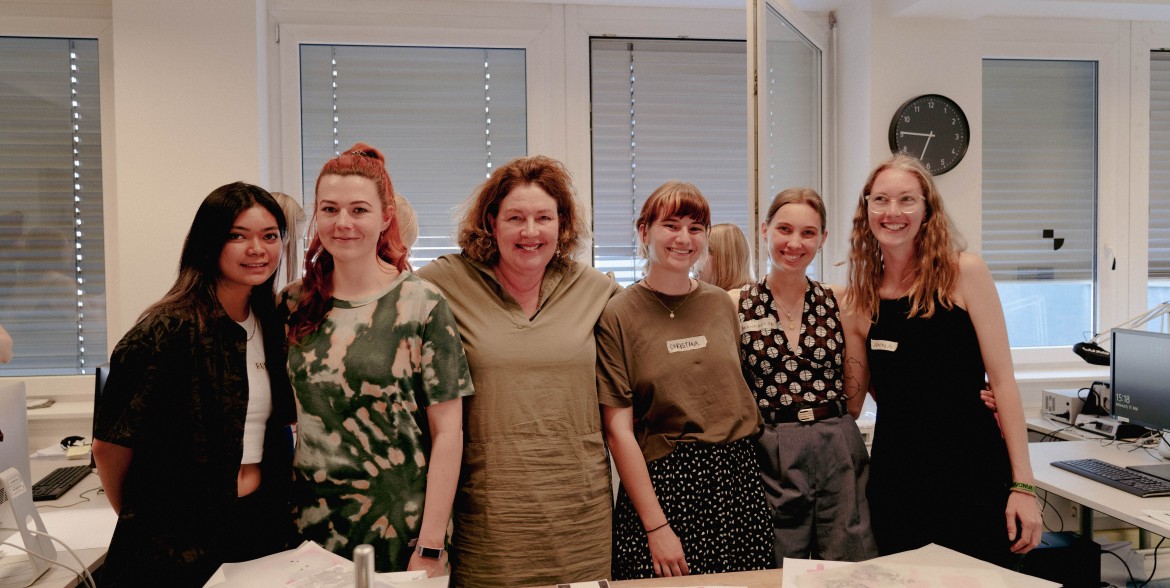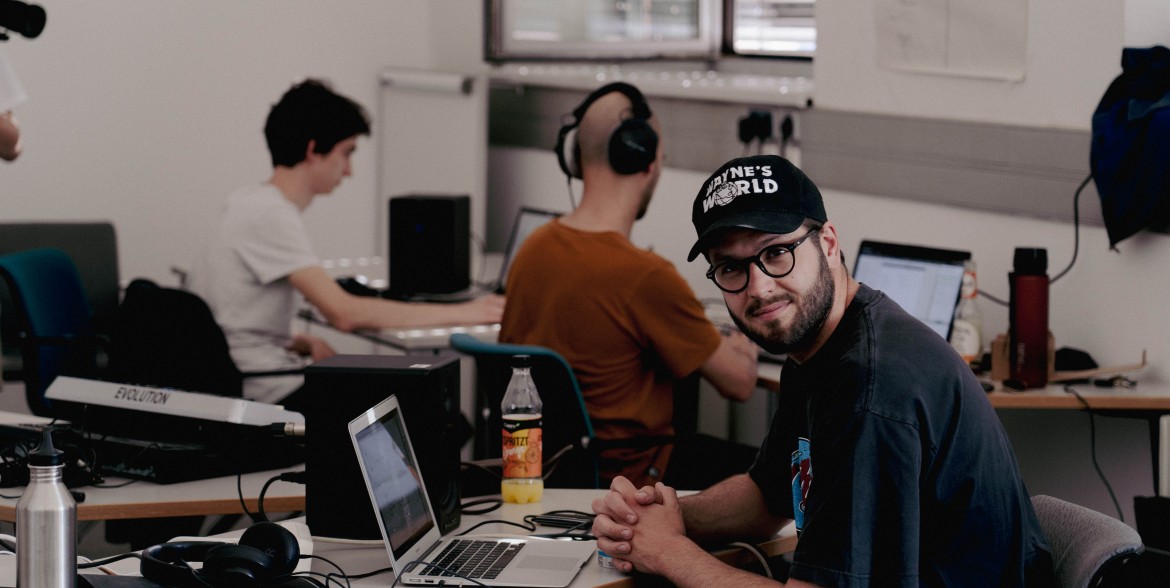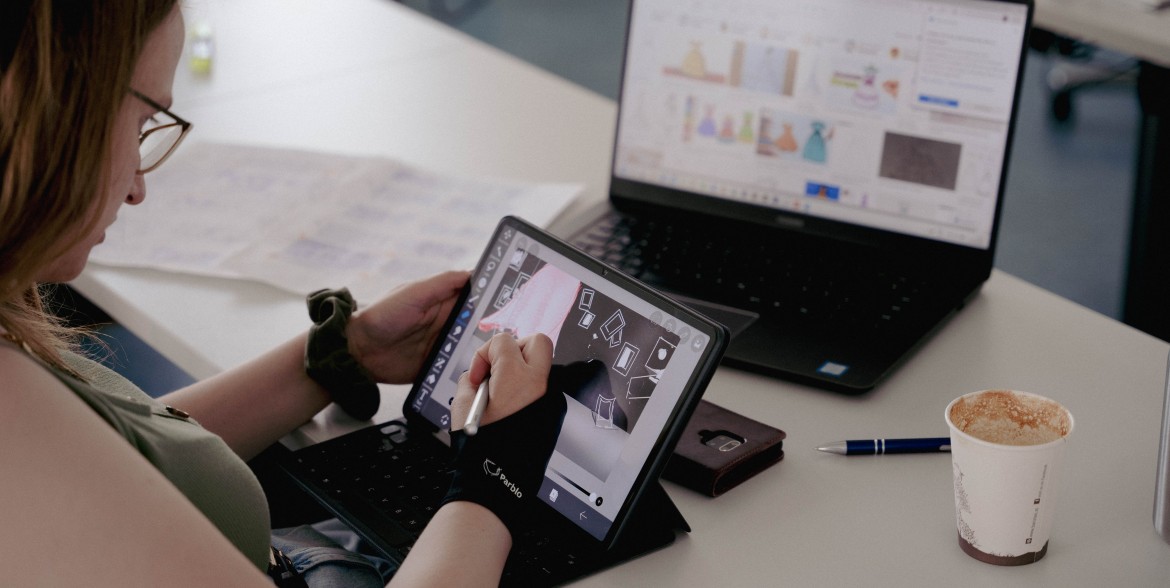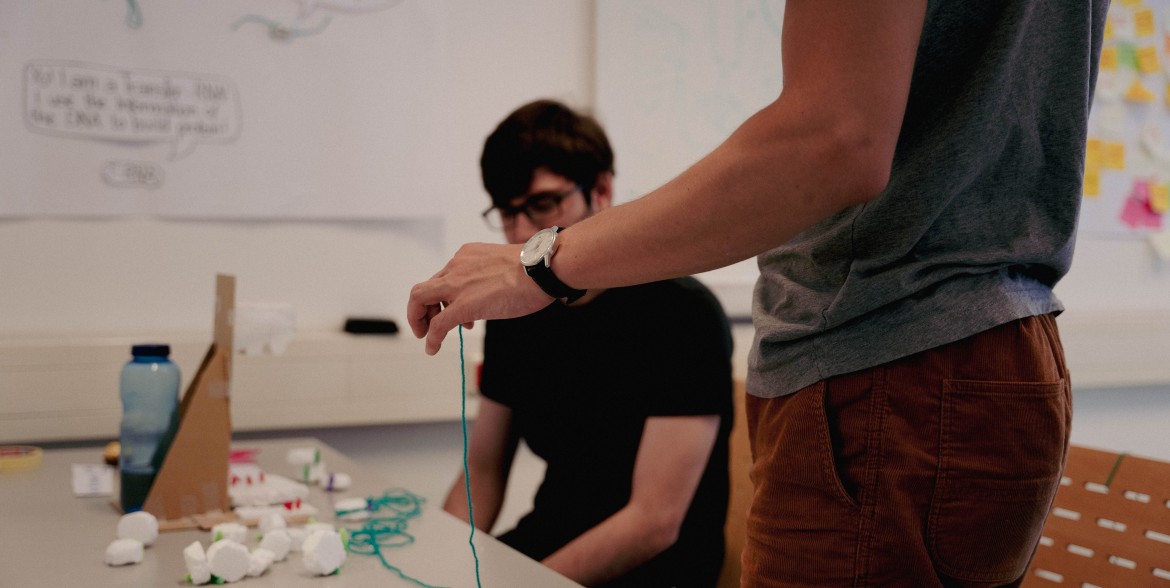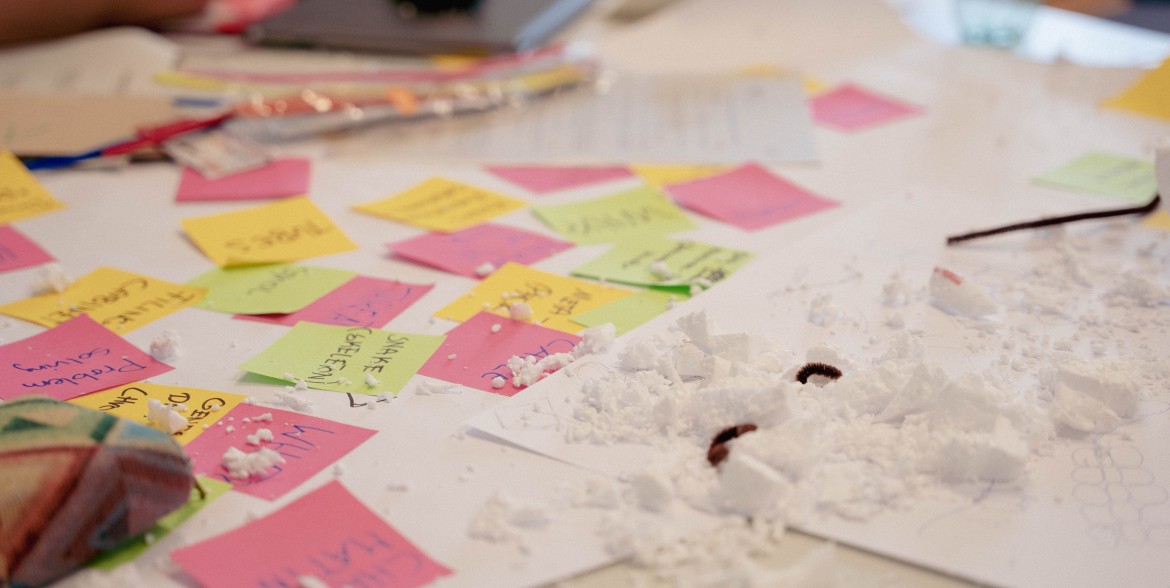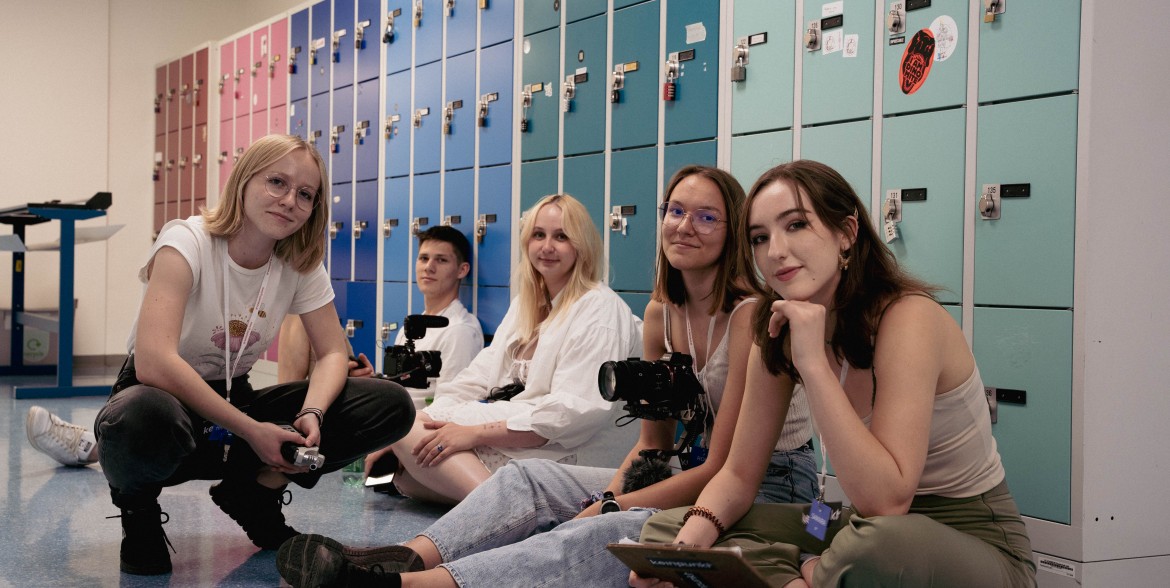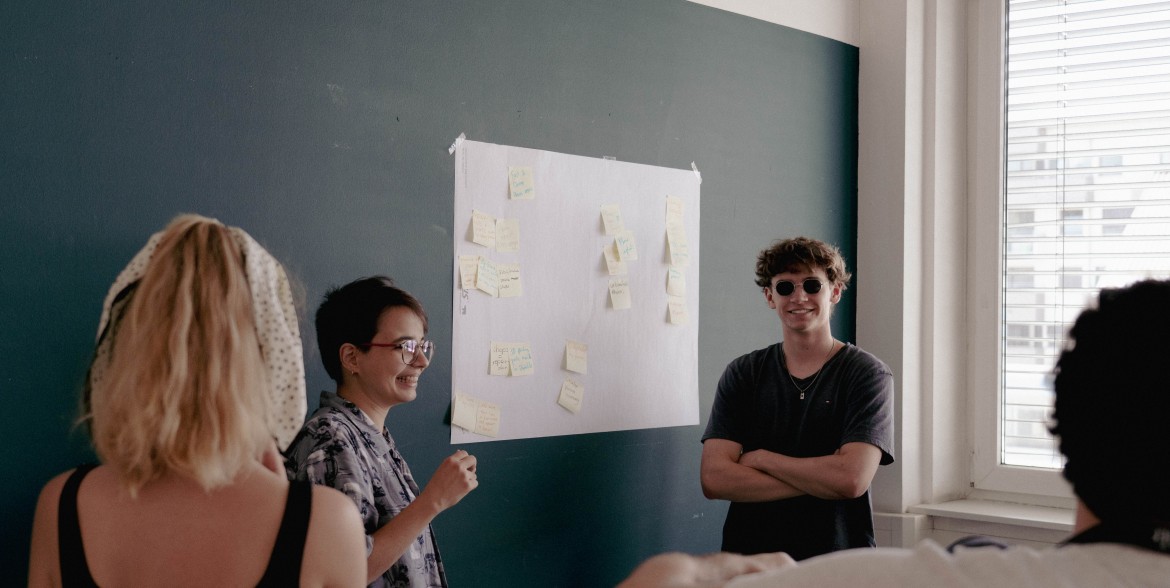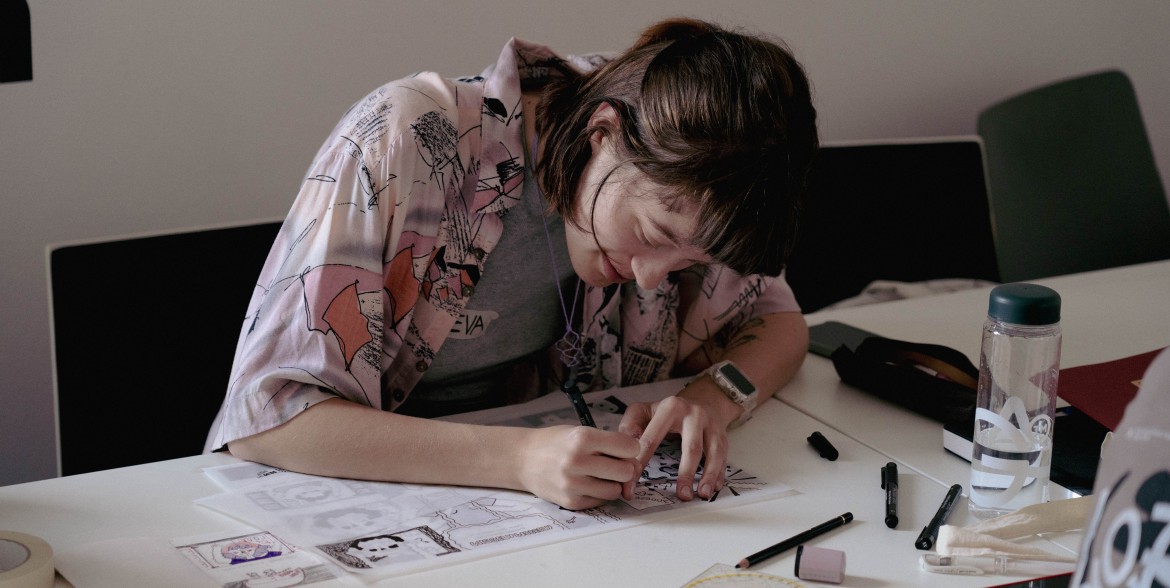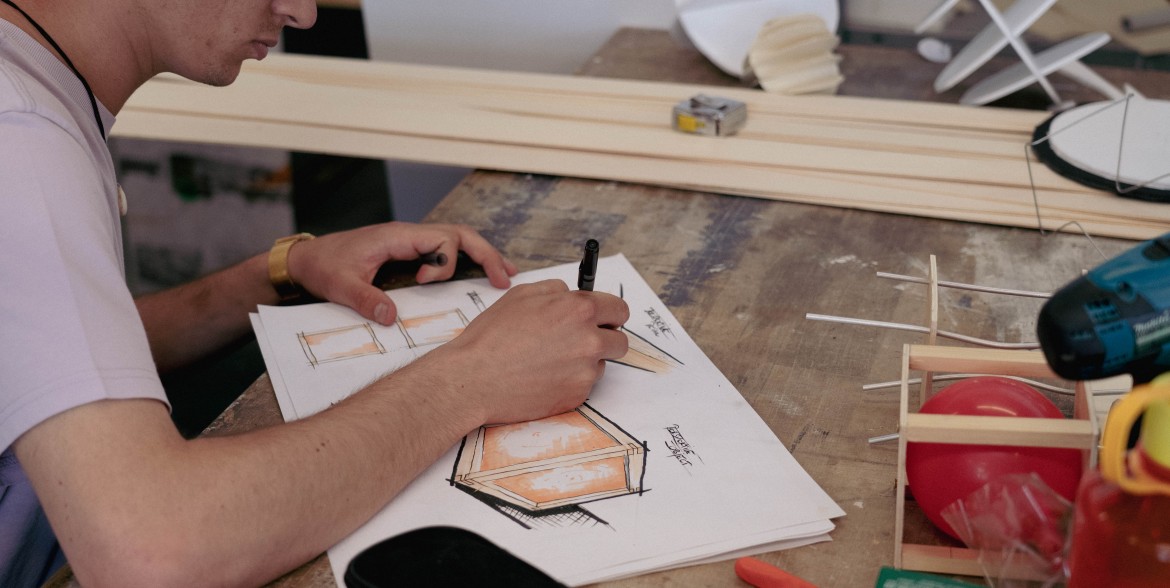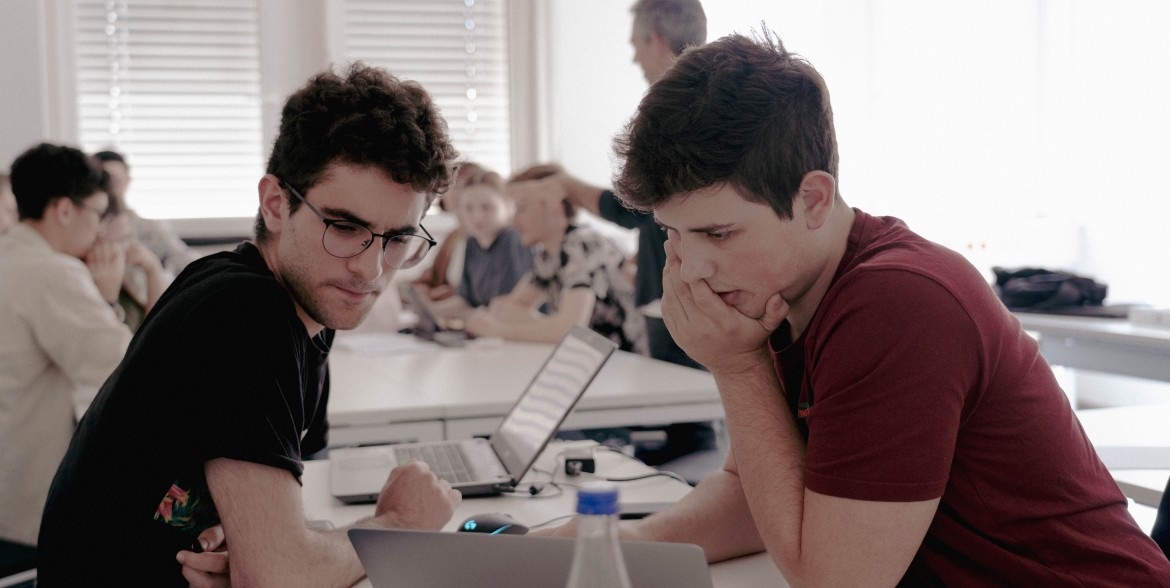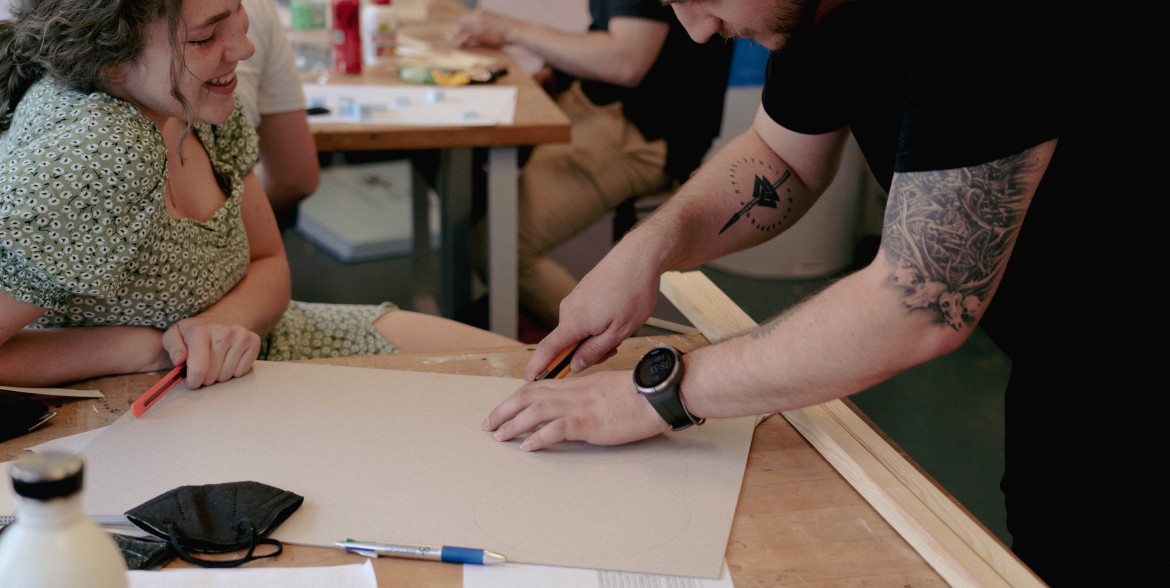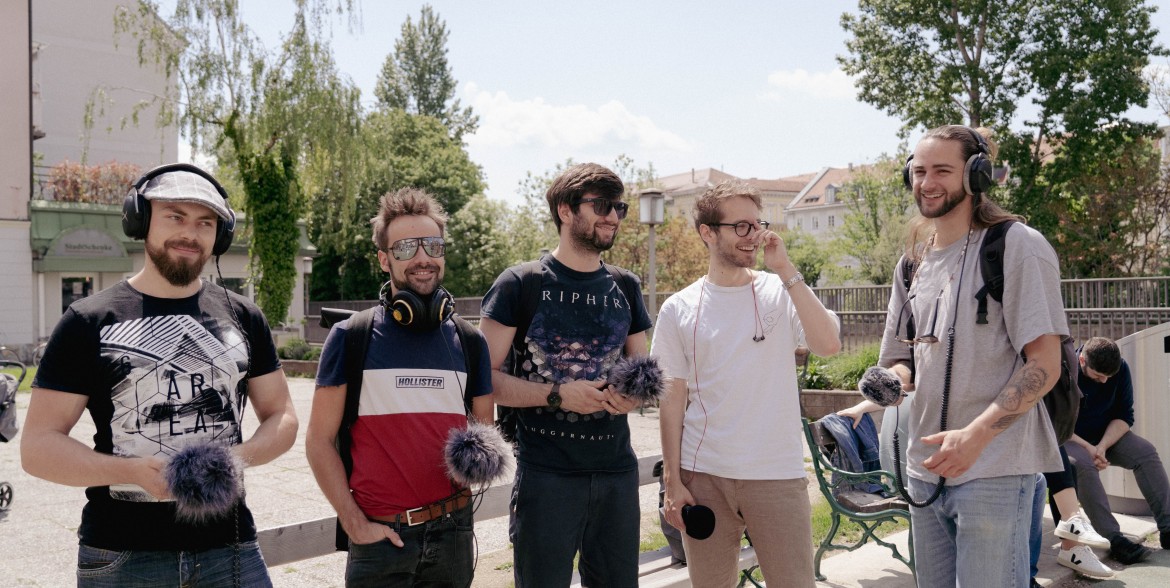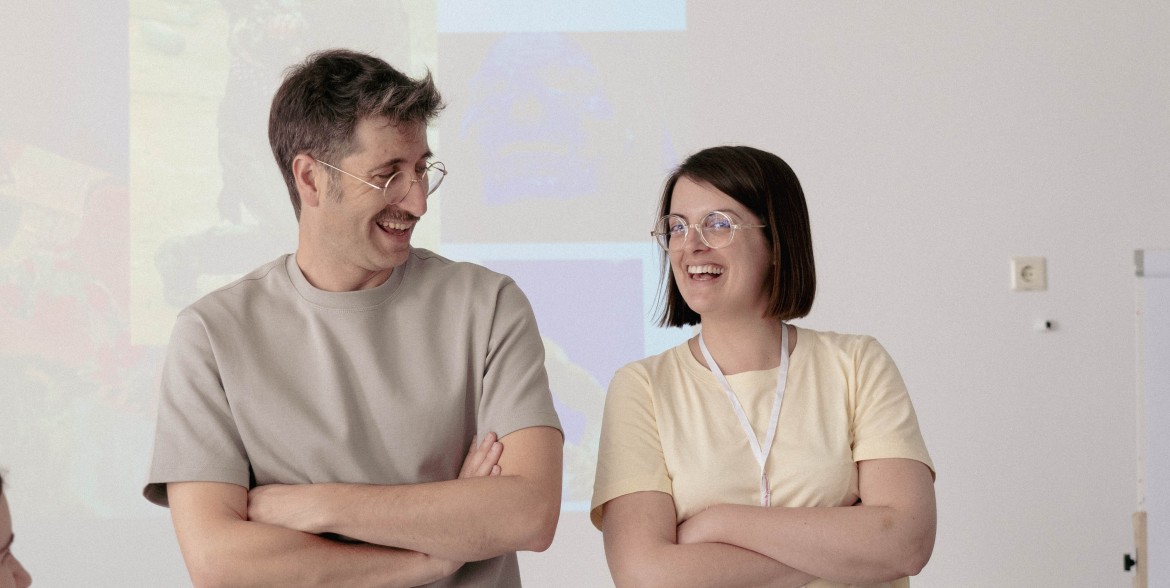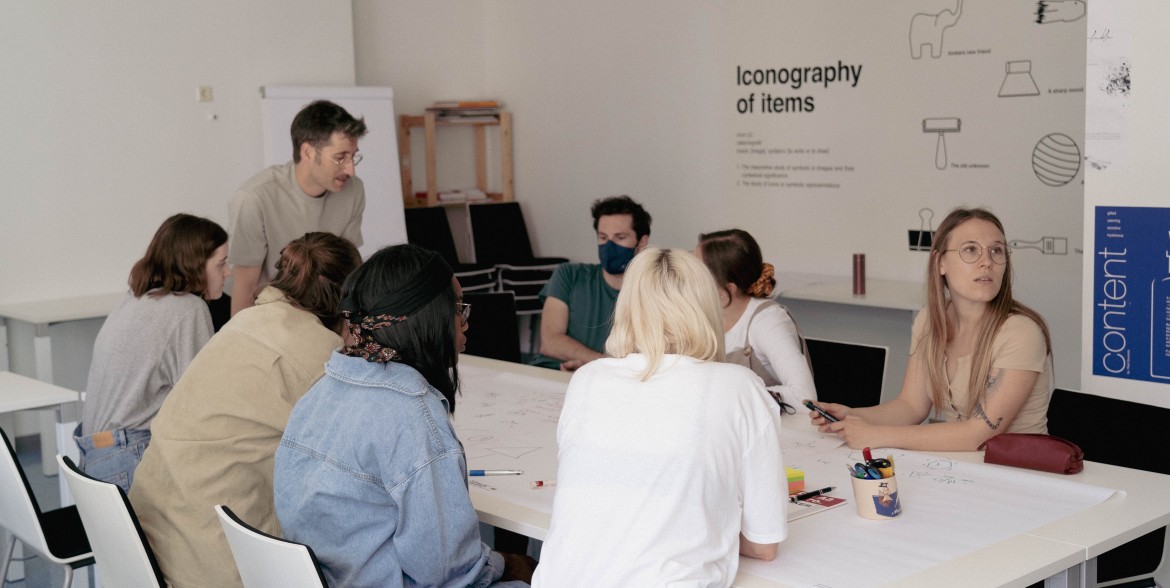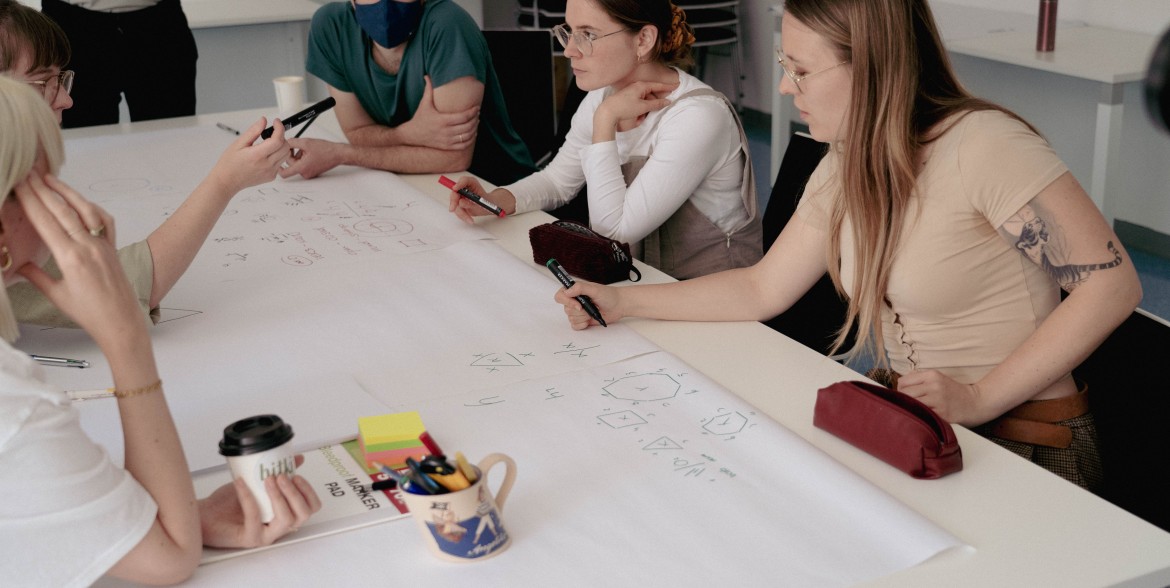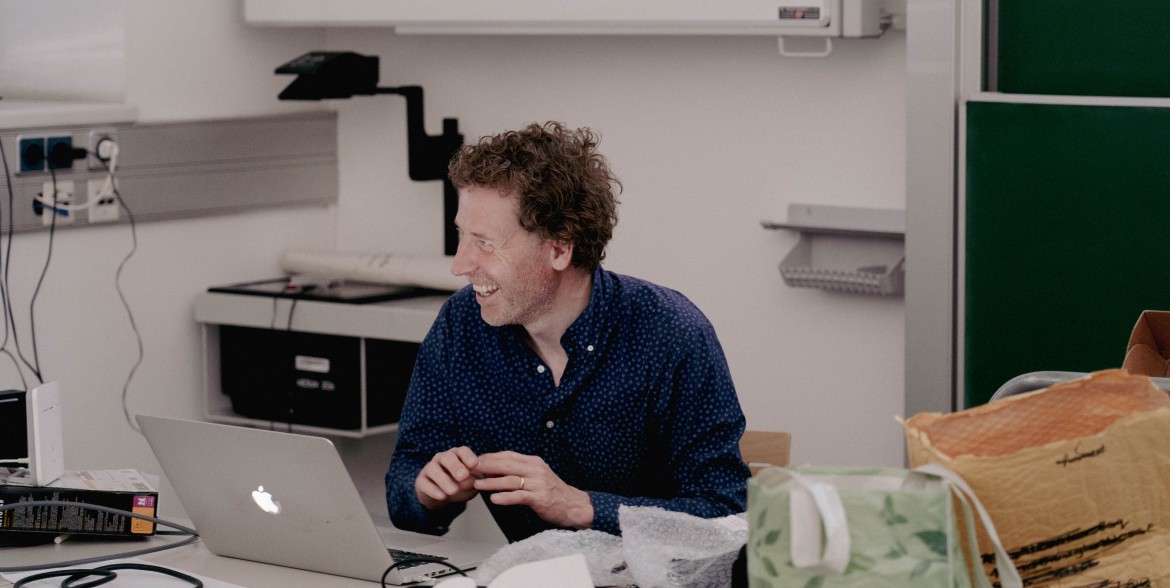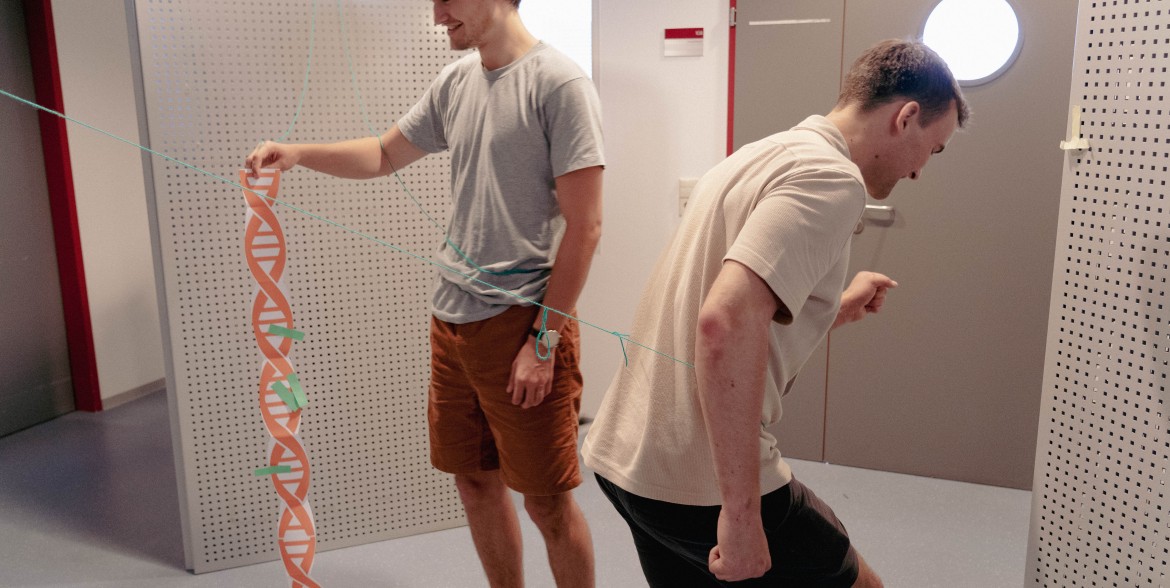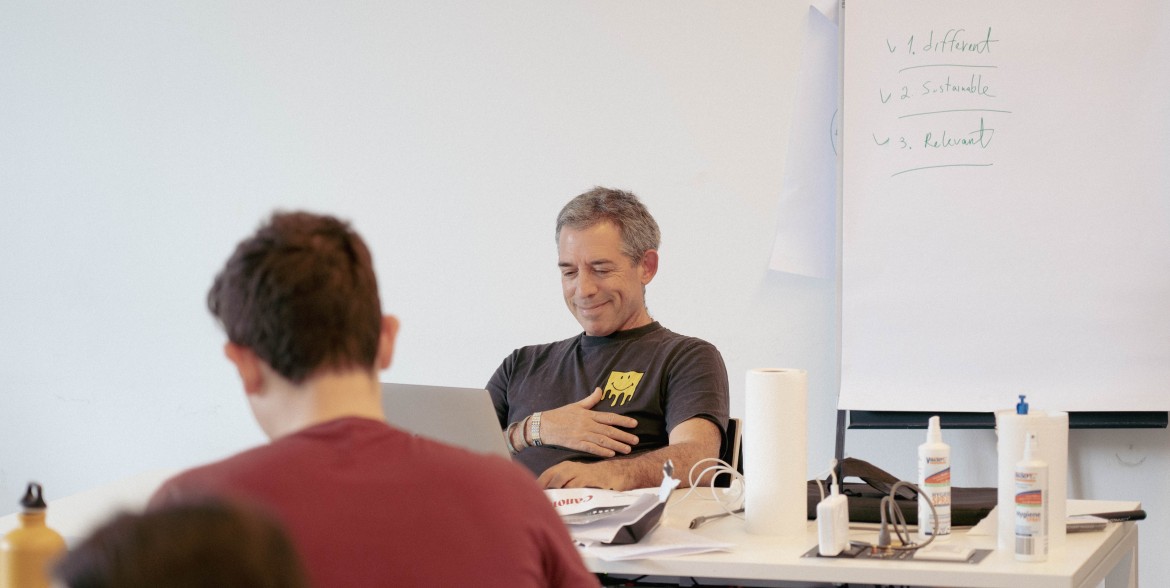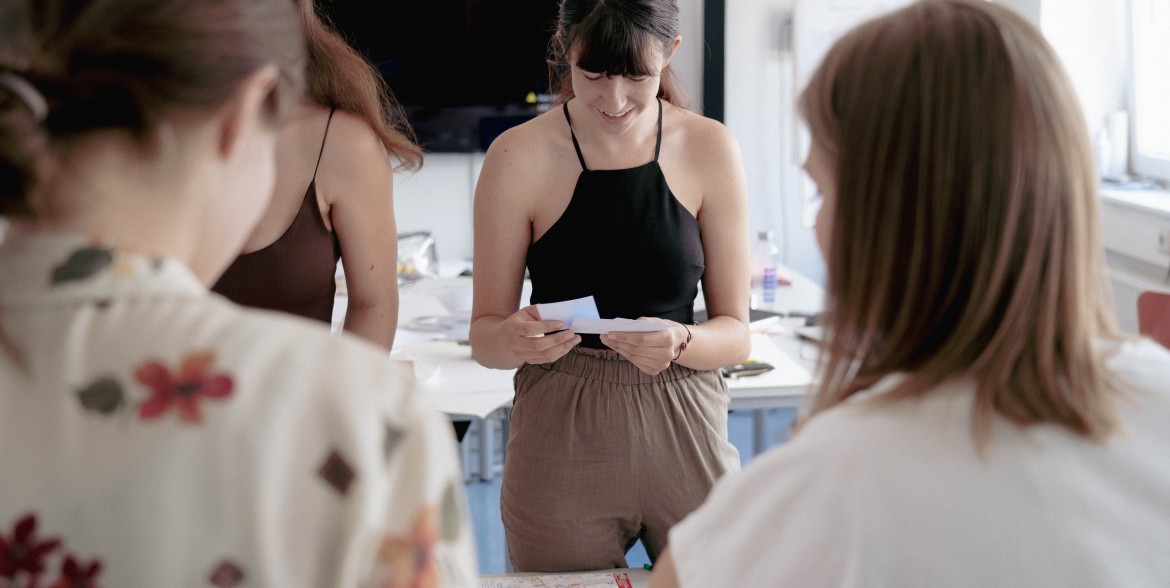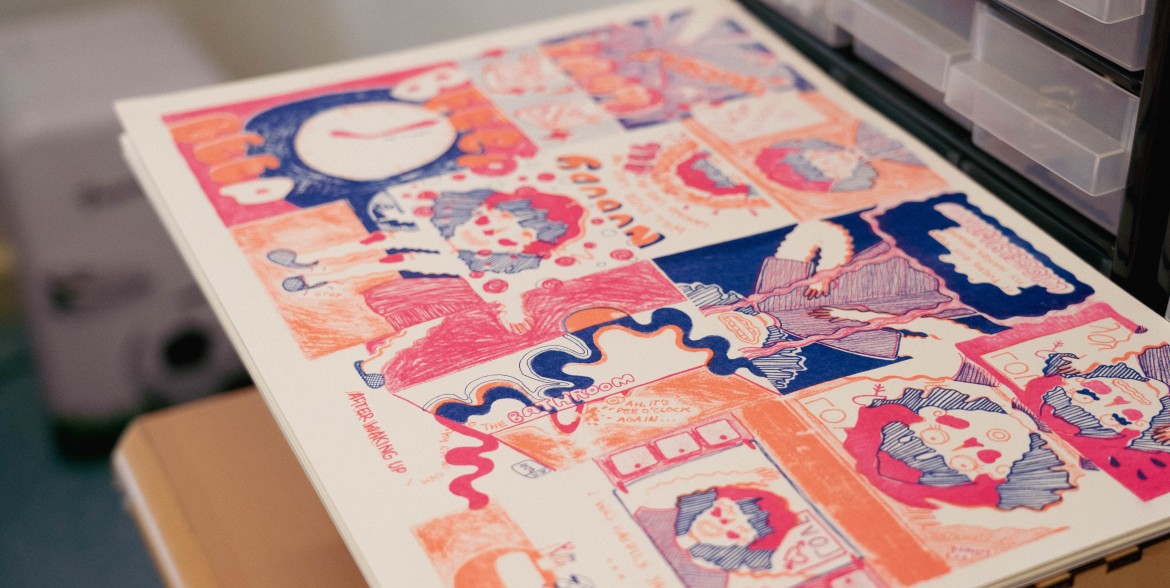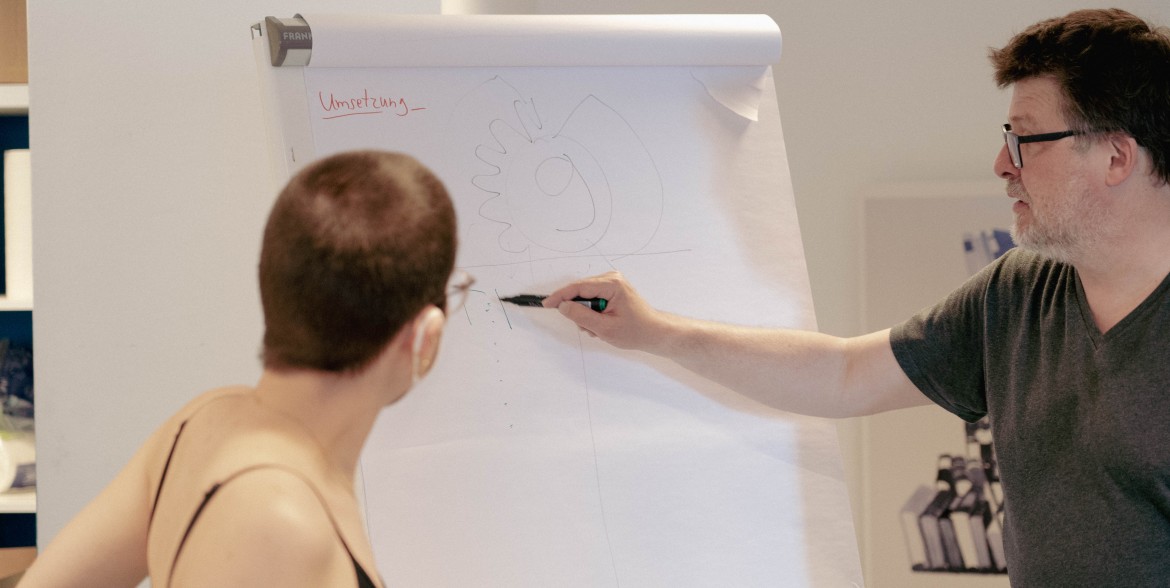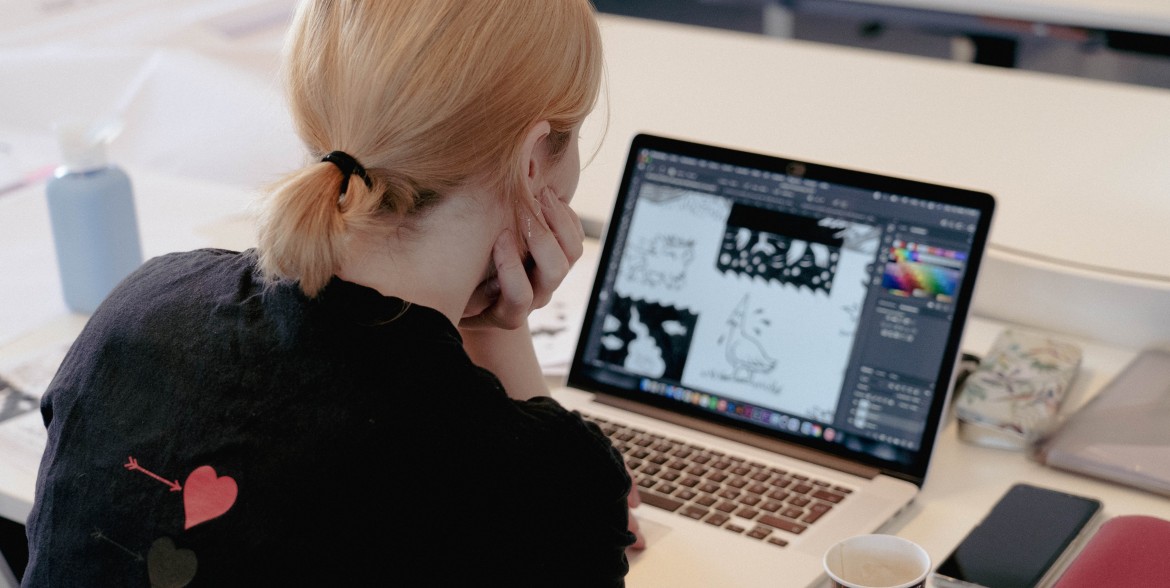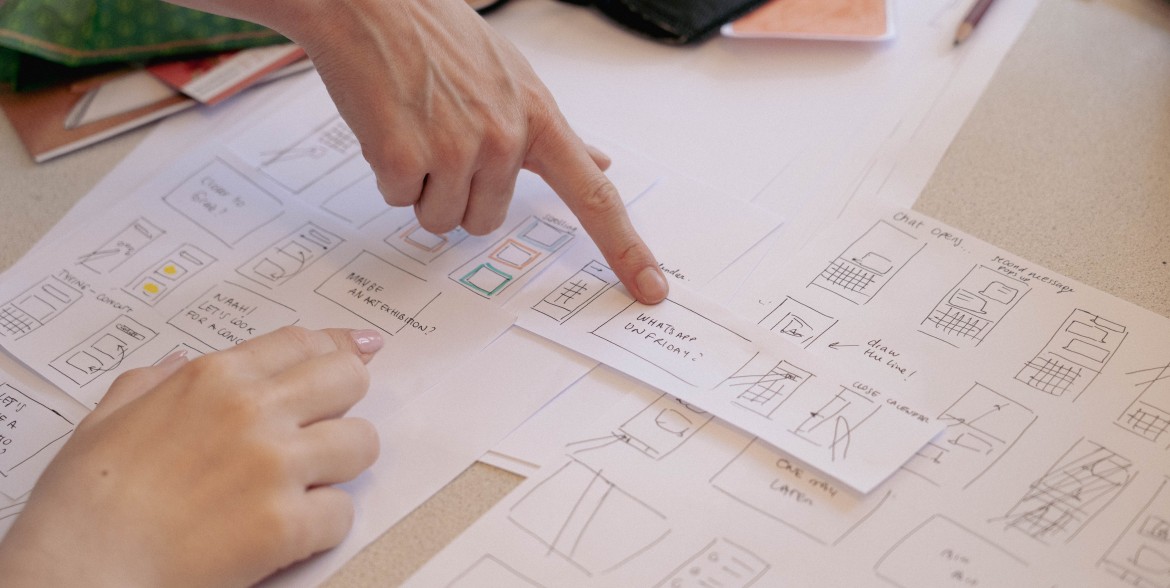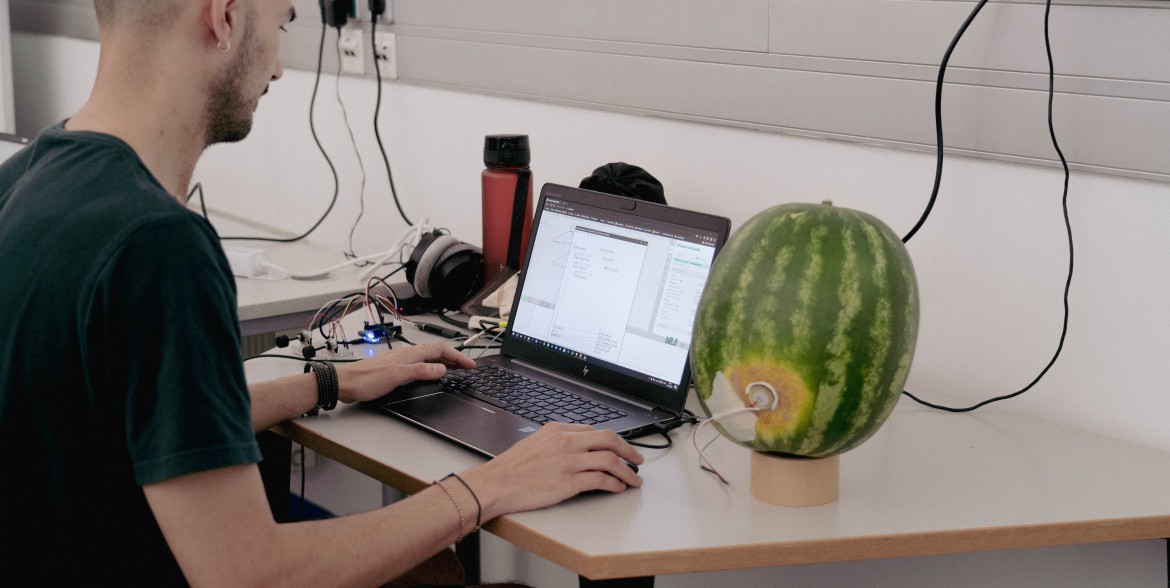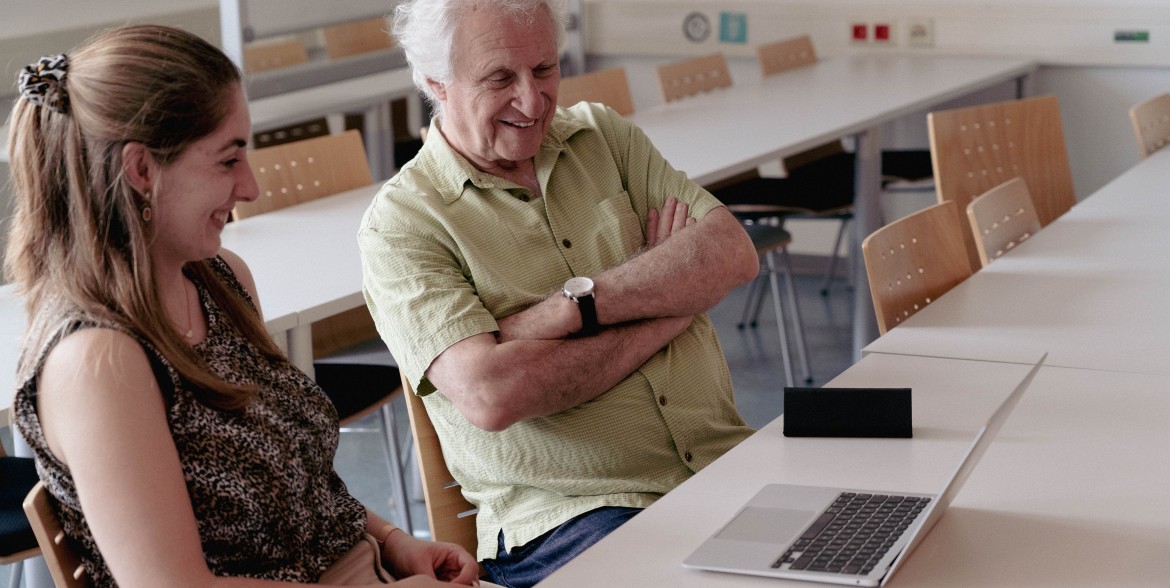 At the end of the workshop week, a total of 120 students presented their results to the teachers and colleagues of the Institute of Design & Communication in the Volkshaus Graz.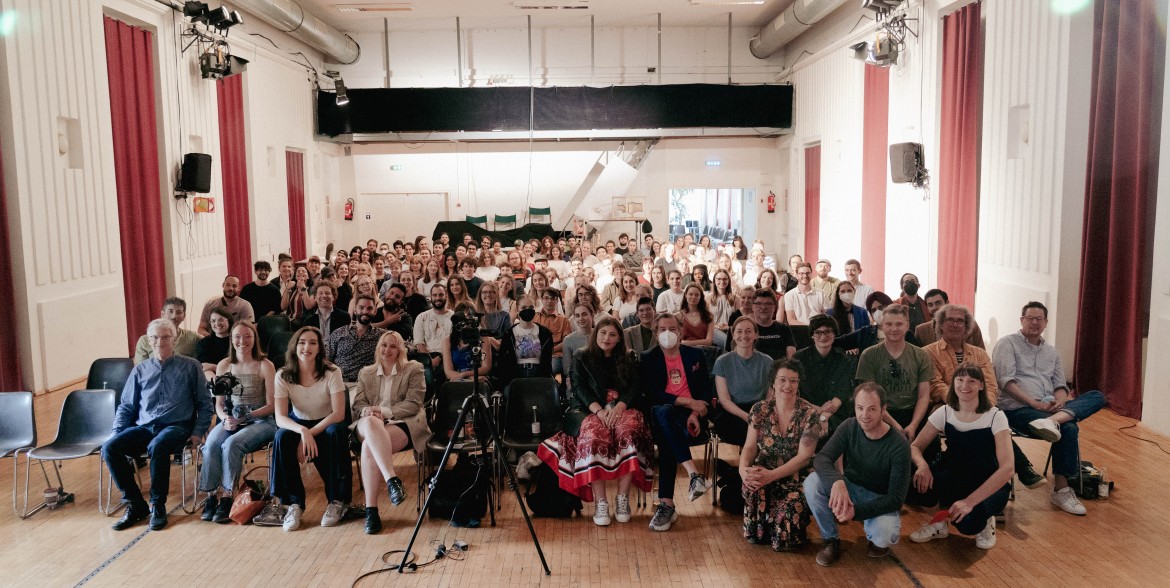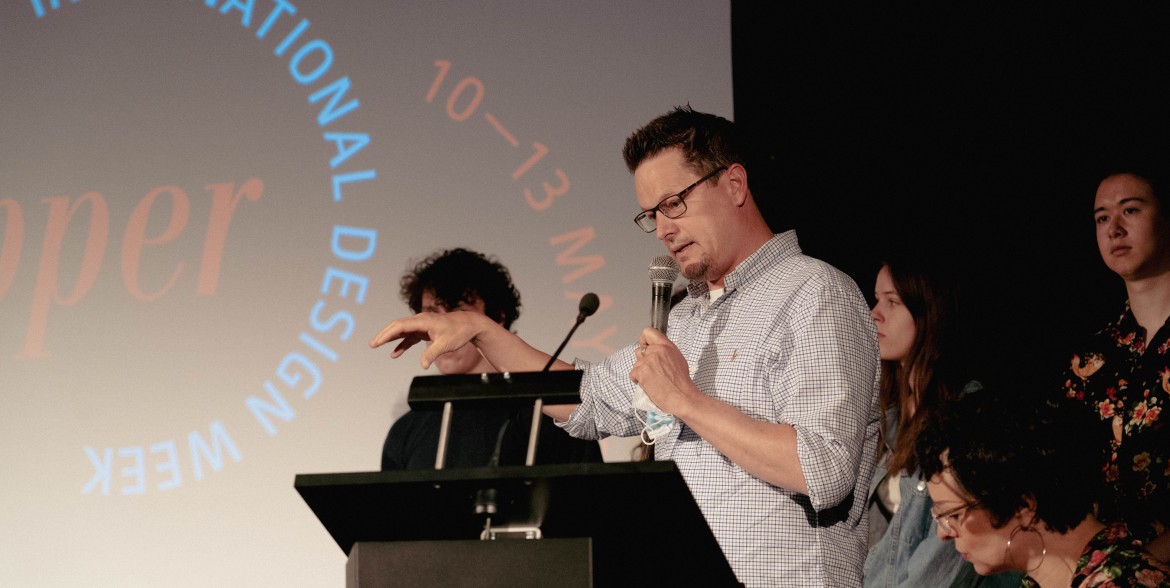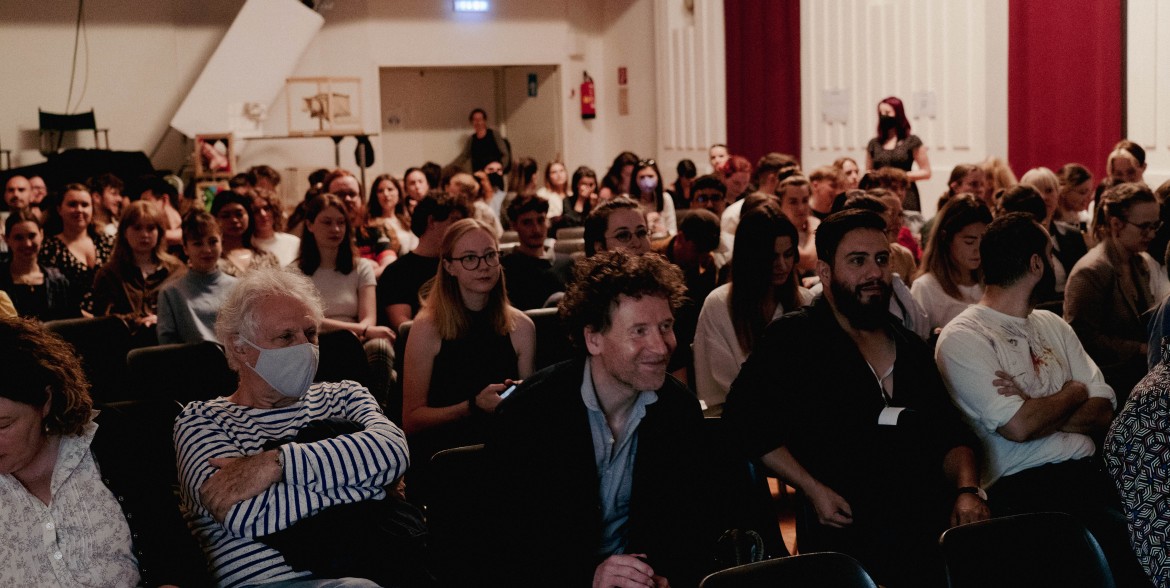 Publication
Participating experts, institutions and countries:
Information Design
JASJIT SINGH, PROFESSOR, SCHOOL OF INDUSTRIAL DESIGN,
LUND UNIVERSITY, SWE
https://www.lunduniversity.lu.se
JUDITH ASHER, SENIOR LECTURER, VISUAL COMMUNICATIONS DEPARTMENT,
FACULTY OF DESIGN, HOLON INSTITUTE OF TECHNOLOGY, ISR
https://www.hit.ac.il/
MICHAEL LEUBE, ADJUNCT PROFESSOR, SCHOOL OF ARCHITECTURE AND DESIGN,
IE UNIVERSITY MADRID, ESP
https://www.ie.edu/school-architecture-design/
ZACHI DINER, HEAD OF VISUAL DESIGN DEPARTMENT,
FACULTY OF DESIGN, HOLON INSTITUTE OF TECHNOLOGY, ISR
https://www.hit.ac.il/
Exhibition Design
ÁLVARO SANCHIS GANDÍA & MELANI LLEONART GARCÍA, ASSOCIATE TEACHERS,
FACULTAT DE BELLES ARTS, UNIVERSITAT POLITÈCNICA DE VALÈNCIA, ESP
https://www.upv.es/entidades/BBAA/
CHARLES LWANGA KAGGWA, DEAN, SCHOOL OF COMMERCIAL INDUSTRIAL ART AND DESIGN,
NKUMBA UNIVERSITY, ENTEBBE, UGA
https://nkumbauniversity.ac.ug
Media Design
HANAN KAMINSKI, HEAD OF THE MASTER PROGRAM IN INTEGRATED DESIGN,
FACULTY OF DESIGN, HOLON INSTITUTE OF TECHNOLOGY, ISR
https://www.hit.ac.il/
EMILIO LONARDO, LECTURER, SCHOOL OF DESIGN,
POLITECNICO DI MILANO, ITA
https://www.design.polimi.it/en/
Communication Design
BOŠTJAN BOTAS KENDA, PROFESSOR OF VISUAL COMMUNICATION DESIGN,
ACADEMY OF FINE ARTS AND DESIGN, UNIVERSITY OF LJUBLJANA, SLO
https://www.uni-lj.si
SAMUEL ROUX, TEACHER, GRAPHIC DESIGN,
ÉCOLE SUPÉRIEURE D'ART ET DE DESIGN D'ORLÉANS, FRA
https://esadorleans.fr
Sound Design
LUIS DANIEL MARTÍNEZ ÁLVAREZ, PROFESSOR AND RESEARCHER,
DEPARTMENT OF ART, DESIGN AND ARCHITECTURE,
UNIVERSIDAD IBEROAMERICANA OF PUEBLA, MEX
https://www.iberopuebla.mx
MARTIN PARKER, SENIOR LECTURER, HEAD OF AUBJECT AREA,
EDINBURGH COLLEGE OF ART, UNIVERSITY OF EDINBURGH, GBR
https://www.eca.ed.ac.uk
Interaction Design
CARLA MOLINS PITARCH, FACULTY & RESEARCHER,
ELISAVA, BARCELONA, ESP
https://www.elisava.net
FLORENT MICHEL, COURSE LEADER, UI/UX DESIGN,
L`ÉCOLE DE DESIGN NANTES ATLANTIQUE, FRA
https://www.lecolededesign.com
MARTINA SCIANNAMÈ, LECTURER, DEPARTMENT OF DESIGN,
POLITECNICO DI MILANO, ITA
https://www.design.polimi.it/en/