Bachelor's thesis
Media hubs
How can you connect printed media with digital media?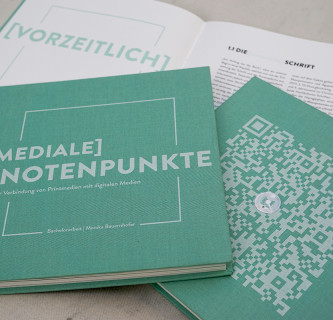 These days we live in an information explosion — however, this was not always the case. In former times mankind had one clear goal: to write information down — either for use in rituals, or to document and preserve knowledge. At that time no one could have ever foreseen that these first steps would later lead to a vast sea of information. Nowadays, printed media and digital media exist simultaneously, which brings up the question of how to combine these two types of media in order to create added value, without generating competition.
The main objective of this thesis was to observe and analyze tools which could merge the two types of media. In the end it was discovered that tools such as QR Code, NFC Tag, Google Goggles App and Augmented Reality (in combination with a smartphone or tablet) can and should be used as extensions of printed media, because digital media enables the reader to receive additional information in a direct and fast way.