Campus
FH Sport Kapfenberg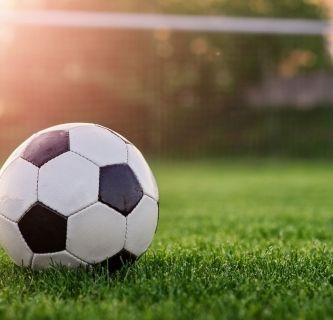 FH Sport Kapfenberg provides students, graduates, employees and the general public with an interesting range of sports offers. Anyone can take part – there are no physical requirements. The aim is to offer something to suit everyone: football, volleyball, basketball, fitness training, aerobics, badminton and swimming …
Tip:
If you can't see anything you fancy, simply let us know and perhaps we might be able to establish sufficient interest for a new offer.
Offer
Our portfolio currently includes the following sports:
Indoor football: Tuesdays from 19:30 to 22:30, BG/BRG Kapfenberg sports hall
Volleyball: Tuesdays from 19:30 to 22:30, BG/BRG Kapfenberg sports hall
Swimming: Tuesdays from 19:00 to 20:00 with a trained instructor, Thursdays from 20:00 to 21:00 with a trained instructor, Kapfenberg indoor pool
Running: time and place on request – usually Wednesdays
Fitness studio: use of the weights room at the Franz Fekete Stadium
Jiu Jitsu cooperation: Jiu Jitsu is a comprehensive, popular and highly efficient self-defence technique. FH Sport members receive a discount on the membership fee. (contact: Christian Eberl at +43 664/39 71 427 or info@jiujtsu-kapfenberg.net).
The full range of sports offers is for the exclusive use of FH Sport members. FH JOANNEUM students and staff, and people from outside the university can become members by paying the membership fee at the office of the Energy, Transport and Environmental Management programme.
Current annual membership fees:
Students: 25 euros
Staff: 45 euros
General public: 60 euros
Executive Board
The FH Sport Executive Board consists of students and staff and ensures the ongoing continuation of the club.
Chair: Leon Bader Deputy Chair: Balint Kiendler Secretary: Elena Behofsits Treasurer: Marvin König
Partners
FH JOANNEUM staff council