Library
Temporary arrangements due to COVID-19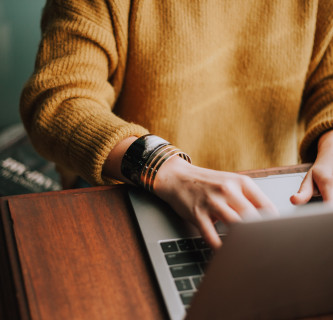 Due to the current COVID-19 crisis the reading rooms of our libraries remain closed until further notice. Access to the reading rooms and the book shelves is strictly prohibited. Nevertheless, we are trying our best to support you. Here you find information regarding our services during this challenging times.
Borrowing
Students, staff and external lecturers have the possibility to order media from the print collection of all four libraries of the FH JOANNEUM and pick them up at our libraries in Graz WEST (Eggenberg), Kapfenberg or Bad Gleichenberg.
For your own and our safety, we kindly ask you to check if a scan would cover your needs.
Please bear in mind that not borrowable media, e.g. bachelor or master theses or books from the reserve book collection, are excluded from this service. However, you can request scans of not borrowable media and we provide access to theses (see below).
Please use this form for ordering media from our print collection.
As soon as you receive a hold request e-mail your order is ready for pick up.
When collecting your order please follow the official protective measures in force by keeping distance between yourself and others. Please note: Only one person at a time will be allowed to enter the library.
Ordered items can be collected Mon – Fri between 10 a.m. and 1 p.m.
Otherwise the access to the reading room is prohibited.
Please use the book return boxes in front of the libraries for returning the books. You can also return your books via mail. However, the library will not reimburse the postage costs.
Do you need access to bachelor or master theses? After setting up an appointment (please call us between 10 a.m. and 1 p.m.) you can access all bachelor or master theses at our libraries in Bad Gleichenberg, Graz west (Eggenberg) and Kapfenberg from now on. Regarding bachelor theses at our library in Graz east (LKH/hospital) we will offer individual solutions. Please contact us. Please note that that only one person at a time can access the theses and that following the official protective measures is mandatory.
If you need media from our library in Graz East (LKH/hospital) place an inter-campus loan order.
Procurement of literature
Classic media acquisition (printed books) is possible as usual.
e-book acquisition requests
Additionally, students currently have the possibility to send e-book acquisition requests for urgently needed e-books. Please use this form and explain shortly why you recommend this purchase. Please note that not every e-book title is available for an institutional purchase. However, we are doing our best to make relevant literature available to you.
Scan-service
As of now, we are providing a scan-service for students, staff and external lecturers:
Please use this form for your scan request.
We can only provide scans of single chapters not entire books. In our online-catalogue you can often find table of contents, otherwise we are happy to help.
Please note: According to the right to make content publicly available for teaching and educational purposes (as expressed in §42g of the Austrian Copyright Act), you are free to share these scans with a restricted group e.g. through Moodle. This authorization does not apply to publications intended for use in classrooms or schools (textbooks). The digital copy may merely be used for research purposes or private and other personal use. Using it for pursuing commercial purposes is strictly prohibited.
As most study programmes have digital copies of their graduates' theses, we kindly ask you to contact the respective degree programme if you need more than single chapters from a bachelor or master thesis.
Inter-campus and inter-library loan service
Furthermore, we are able to provide inter-campus loans from all four campus libraries of the FH JOANNEUM. Please note that collecting ordered items at the library in Graz EAST (LKH/hospital) is still not possible, but we will send these items to another FH JOANNEUM library of your choice.
We are also able to order inter-library loans. This means you can send inter-library loan requests for books from other libraries (from Austria and abroad).
However, please bear in mind that there could be delays in delivery.
Please note: Due to a switch-over to a new library system this summer inter-library loan requests are not possible anymore and there is a closing date for inter-campus requests (see here at "inter-library loan").
Finding literature
Our various search tools are available as usual. Resources licensed by the FH JOANNEUM (e-books, databases, e-journals) are remotely available to all members of the FH JOANNEUM (students and employees). Please do not forget to establish a secure VPN connection.
During the Covid-19 crisis, numerous publishers have made scientific content freely available to everyone. Here you can find a collection of relevant links to free scientific content and open access sources. Additionally, please use our catalogue plus (tab next to online catalogue), as it searches not only our catalogue but also within the full texts of our licensed databases and open access resources.
Support with your search
On the Moodle-platform you can find a new course regarding searching electronic resources and an introduction to Zotero, an open reference management program (both in German only). Members of the FH JOANNEUM find our courses in the course section of the library.
The videos of our library guide may help with your search. Please note that they are only available in German.
We are happy to help with your search regardless of being in our home offices. Therefore, you can write an email or even use our book-a-librarian service via MS teams.
Support for lecturers
Additionally, we would like to provide support for your students regarding their search for literature for their theses. Please refer them to our Moodle courses in the course section of the library. Furthermore, we have put together an advanced research quiz for your students (German only) that we would activate for your lecture upon request.
Our newest addition to the library section on Moodle is an introduction to Zotero, an open reference management program (in German only). For requests regarding our publishing services please contact us.
Walk-in users
Borrowing and our scan-service are restricted to members of the FH JOANNEUM at the moment.
Unfortunately, you cannot gain access to the electronic resources licensed by the FH JOANNEUM off-campus. Nevertheless, there is a variety of currently free scientific content and open access resources you can use instead.