Erasmus+ CBHE Project UNITED
2nd UNITED-SAIG International Conference
Green and Future Mobility Concepts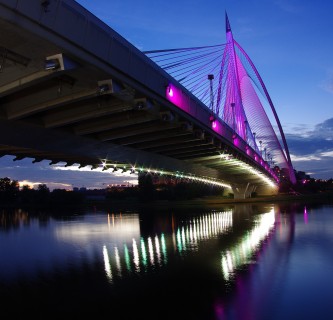 The second edition of the UNITED-Southeast Asia Automotive Interest Group (SAIG) Conference is proudly organized by the SAIG network and hosted by Universiti Putra Malaysia and will take place from 23-24 May 2022.
The UNITED-Southeast Asia Automotive Interest Group (SAIG) Conference is a platform for the automotive and mechanical engineering community to share the current state of art in the areas of sustainable mobility, manufacturing, policies, education and training in the field of automotive engineering.
The organization of this conference is part of the activities under the Erasmus+CBHE project UNITED (598710-EPP-1-2018-1-AT-EPPKA2-CBHE-JP), which is aimed to enhance the skills of the labor workforce in the area of automotive engineering with a view to increase the positive impact of the automotive industry on regional development and internationalization. The conference has now entered into its second edition and will be hosted by Universiti Putra Malaysia, aiming to continue the success from the first edition that was previously hosted by Chulalongkorn University, Thailand back in April 2021. The conference's theme for this edition is "Green and Future Mobility Concepts" with the conference program including keynote lectures and invited technical presentations in the specialized areas of automotive engineering that are relevant to the conference theme.
The Extended Abstract Submission for the following topics is possible until 9th of May!
The organizing committee cordially invites full paper submission for a technical presentation in the following areas:
Vehicle Dynamics
Alternative/ Sustainable Energy
Powertrain
New Business Models and Automotive Evaluations
Automotive Materials
Noise, Vibration & Harshness (NVH)
Safe Mobility (Active and Passive Safety
Mobility Network (IOV, P2P)
Uni-business cooperation in the automotive field – good practice
Tip:
For further information, paper submission or conference registration, please follow the link to the SAIG conference webpage below!