SEMINAR
(cancelled) Equality and Difference in Adult Civic Education
Intercultural skills and intercultural competence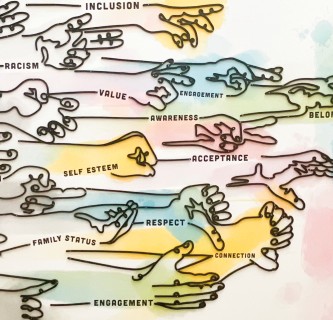 Diversity, difference, dissimilarity, otherness ...There is no lack of terms to describe an essential feature of our society - it is characterised by diversity. This raises the question: How should we understand and deal with diversity so that, on the one hand, basic values such as equality and justice are not violated, but, on the other hand, the social structure does not fall apart?
In terms of democracy, real equality is only possible among those who are different. Political education must also face this challenge. It is not enough to focus on migrants, refugees, minorities and discriminated groups. Political adult education has to look at social structures, especially power relations, and its own didactics under the sign of diversity.
In the two-day workshop designed by the ÖGPB - Österreichische Gesellschaft für Politische Bildung - participants will deal intensively with the demands and pitfalls of diversity in an interactive setting. Contents, methods and possibilities of communicating differentiated equality will be reflected upon and tested together. The following questions are central:
How are structural relationships of power and domination related to the question of diversity?

What way of dealing with differences promotes equality?

What political fields of action does social diversity open up?

How can I address and communicate the issue in my own or future courses, trainings or classes? How can it help shape everyday university life?
Trainers:
Sonja Luksik, MA Österreichische Gesellschaft für Politische Bildung, Political Scientist
Dr. Hakan Gürses Österreichische Gesellschaft für Politische Bildung, Philosopher
About the seminar "Equality and Difference in Adult Political Education "
Mon, 24 April 2023 - 10:30h - 18:30h
Tue, 25 April 2023 - 09:00h- 17:00h
Places: max. 10 (Places will be allocated on a ´first come, first served´ basis).
Who can participate?
The workshop is aimed at all FH JOANNEUM staff.
Language of instruction: German