SOCIAL EVENT
Goodbye Picnic
Intercultural skills and intercultural competence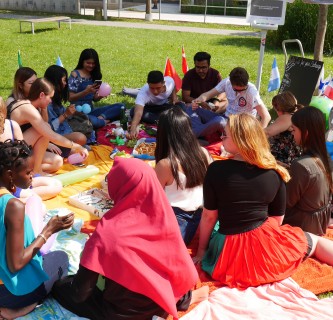 Time is flying by, and the semester is coming to an end, so we would like to take the opportunity to say goodbye to all international exchange students before they leave Graz! So let´s all have a Goodbye Picnic on 8 June 2022!
So, what do you have to bring?
Good mood
Instruments (show us your talent)
Blanket
Balls, Cards, or any other game
Music
Tip:
If you want to share any traditional food or drinks, we would of course be delighted!