Event
Lecture Series: Innovation in Automotive Engineering 2017/2018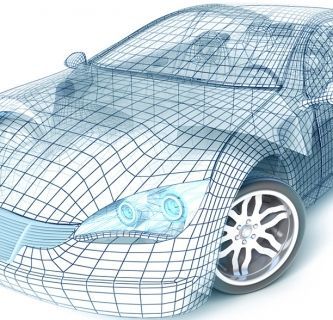 Experts have been lecturing for many years at the FH JOANNEUM Institute for Automotive Engineering as part of the lecture series "Innovations in Automotive Engineering". In the academic year 2017/18 we would like to invite you to eleven guest lectures.
18.10.2017
Wasserstoffspeichersysteme
Lecturer: Guido Bartlok and Axel Bernt, MAGNA Steyr Engineering, Graz
08.11.2017
Die Erweiterung der effizientesten und leistungsstärksten V8 Motorenfamilie für Mercedes-AMG und Mercedes-Benz
Lecturer: Bertram Tschamon, Mercedes AMG, Affalterbach
22.11.2017
Electric and autonomous. Where is the fun?
Lecturer: Mate Rimac, Rimac Automobili, Sveta Nedelja
10.01.2018
Batterie Design und Integration von zylindrischen Zellen
Lecturer: Helmut Kastler, Kreisel Electric, Rainbach im Mühlkreis
24.01.2018
Die Elektrifizierung als Treiber für neue Getriebearchitekturen
Lecturer: Mario Brunner, AVL List, Graz
07.03.2018
Realität + X: Entwicklung und Erprobung automatisierter Fahrfunktionen mit virtuellen Elementen
Lecturer: Roland Kallweit, IAV, Ingolstadt
21.03.2018
Motorentwicklung in der Formula Student
Lecturer: Dominik Rößmann, Joanneum Racing, Graz
18.04.2018
Strukturelle Anwendungen von CFK in der automobilen Serie - vom Rohbau bis zum Rad
Lecturer: Florian Karl, Christoph Renner and Andreas Summer, Mubea, Salzburg
25.04.2018
PEKING – PARIS: Einmal um die halbe Welt im American La France (1917)
Lecturer: Ingo Strolz and Werner Gassner, Lech am Arlberg
16.05.2018
Die Gegenwart und Zukunft der Formel 1: Technische Innovationen versus Einheitsserie
Lecturer: Peter Schöggl, AVL, Graz
06.06.2018
Mireo© – die neue S-Bahn von Siemens: Innovative Transportlösungen für Megacitys am Beispiel von Fahrzeug- und Subsystemkonzepten
Vortragende: Christian Küter and Michael Kammler, Siemens, Graz and Erlangen
13.06.2018
Wenn der Winkel zählt - im Toyota Corolla Hachiroku zum Drift-Vize-Europameister
Vortragender: Clemens Kauderer, Graz
Tip:
Free entrance. Registration is not required.