Event
Lecture Series: Innovation in Automotive Engineering 2019/2020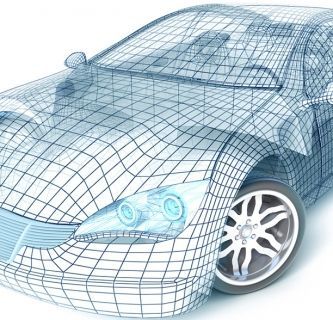 Experts have been lecturing for many years at the FH JOANNEUM Institute of Automotive Engineering as part of the lecture series "Innovations in Automotive Engineering". During the academic year 2019/20 we would like to invite you to the following guest lectures:
09.10.2019: Power to the Wheels – Wege zur skalierbaren Mobilität
Lecturer: Walter Sackl, MAGNA Powertrain, Lannach
23.10.2019: Practical Motorsport Engineering – How to bend the beast!
Lecturer: Gottfried Grasser, GRT Grasser-Racing-Team, Knittelfeld
06.11.2019: Die neue G-Klasse – (R)Evolution einer Ikone
Lecturer: Fabian Schossau, Mercedes-Benz G, Raaba
20.11.2019: Klassische Maserati GTs – italienische Karosseriebaukunst der 1950er und 60er Jahre
Lecturer: Leo Peschl, Leo B. Peschl Classic Sports Cars, Köln
04.12.2019: AUSTRO DAIMLER BERGMEISTER – eine neue österreichische Fahrzeugentwicklung
Lecturer: Roland Stagl, Austro Daimler, Gänserndorf
08.01.2020: Automatisiertes Laden als Schlüsseltechnologie der Elektromobilität
Lecturer: Hermann Stockinger, Easelink, Graz
22.01.2020: Hat der Verbrennungsmotor noch eine Zukunft im PKW?
Lecturer: Günter Fraidl, AVL List, Graz
26.02.2020: Oldtimer und Originalität – von Fälschungen, Replikas und anderen Zweifelsfällen
Lecturer: Richard Kaan, Graz
11.03.2020: Fliegen auf Höhe NULL - der Hochgeschwindigkeitszug VELARO NOVO
Lecturer: Alexander Prix, Siemens Mobility, Graz
25.03.2020: Formula Student – über Leidenschaft und Lernen
Lecturer: Michael Trzesniowski, Pankl Racing Systems, Kapfenberg
22.04.2020: Autonomes Fahren – mit Sicherheit und Fahrspaß?
Lecturer: Peter Schöggl, AVL List, Graz
06.05.2020: WASSERSTOFF-ANTRIEBSKONZEPTE FÜR RENNFAHRZEUGE DER ZUKUNFT
Lecturer: Dieter Grebner, Peak Technology, Holzhausen
27.05.2020: Die Dekarbonisierung des Transportsektors – electric only?
Lecturer: Hermann Pengg, Audi, Ingolstadt
17.06.2020: Holz im Automobilbau – Chancen und Herausforderungen
Lecturers: Martin Karner, Weitzer Parkett, Weiz, Thomas Gimpel, Lean MC, Graz, Thomas Große, VW Konzernforschung, Wolfsburg
Note:
Free entrance. Registration is not required.