Event
Open House 2017: FH JOANNEUM Graz
Welcome!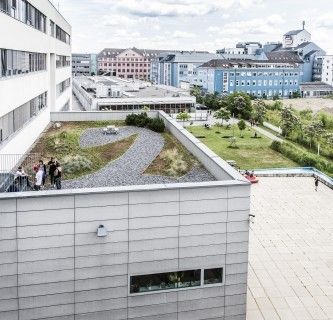 At our Open House event in Graz on 11 March 2017, you will have a chance to find out all the information you need about studying. Gain insight into the university and perhaps even into your own future! We look forward to welcoming you!
Our Open House Days 2017 are the best way of finding out about a particular course at our university. Whether a Bachelor's or Master's: we can provide comprehensive insight into the course content as well as showing you some projects you could be involved with and offering insight into your individual options.
Take the opportunity: meet our lecturers, speak with the students and find out from our graduates what awaits you after graduation. Our team would be happy to accept your application at our applications centre as well as answering any questions you might have about the sequence and content of the admissions process. Find out about the opportunities to spend a semester abroad as well as scholarships and accommodation options. The programme is rounded off with talks, tours and presentations. Details of the Open House event can be found at: www.fh-joanneum.at/openhouse.
More information about our campuses
Want to explore our other campuses too? We are also opening our doors there: