Profile
Annabell Spötl
The Exhibition Design graduate has been working in Graz as a freelance advertising designer since 2015.
What I do
I develop concepts for exhibitions, trade fair stands and shops for my customers. I translate their wishes and requirements into designs and also organise the implementation, on request. Me on the web
Why I love my job
I love my job because
creative work and activities make me happy
I learn something new each day
I enjoy supporting design projects from the initial idea to the implementation
Important skills in my job
Securing new work
Creating
Presenting
The greatest success in my career to date
The development and production of a cash desk made from the keys of old computer keyboards. It was selected as one of the top 25 entries to the Recycling Design Award 2015 and was displayed as part of an exhibition tour in Germany and Austria.
How I found my current job
Setting up my own company was the result of a follow-up order from my Master's thesis. At FH JOANNEUM, I was able to design and implement real-life projects as part of my studies. This allowed me to put my professional and entrepreneurial skills to the test and so there was nothing stopping me from setting up AMBIBELL.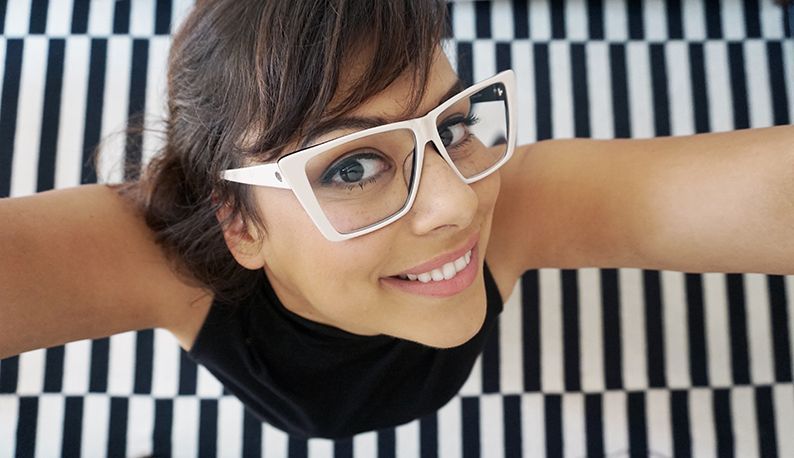 What I learned for this job during my studies
Theory and practice of exhibition design
Conservation standards, project management and networking
Confident presentation to customers and dealing with the various stakeholders involved in a project
An awareness of my own value and how to avoid selling myself short.
Job prospects in my field
Someone with talent, motivation and design skills will always find a job in this sector.
I am
An optimistic realist with a tendency to find creative solutions.
About my job
My short-term goal is to gather experience as a freelancer which I can apply during my future at AMBIBELL. In the long-term, I could imagine managing a company with several employees.
For anyone interesting in pursuing the Master's degree programme in Exhibition Design, I can recommend exploring both the theory and practice of the field before your studies.