Services
Study Center
All services in one place.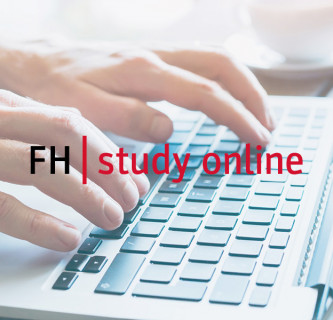 In line with our motto of "Study online", we have moved the Study Center to digital communication until further notice. All our services for students, applicants, prospective students, alumni and lecturers are available by phone or online.
Virtual Course Guidance
Are you looking to find out more about the degree programmes on offer at FH JOANNEUM, or to choose the course which is right for you? The employees of our course guidance will be pleased to answer your questions and help you with the orientation.
Contact
IT Helpdesk
Guidance and advice on IT questions. Help with registration. Password management service. Setting up emails and VPN. Ticketing system on-site. Installations on FH JOANNEUM devices. Members of the Central IT Services team are on hand to provide help and advice at the Study Center.
First Level Support
During semester:
MON, TUE, THURS: 8 a.m. to 4 p.m.
WED: 8 a.m. to 5 p.m.
FRI: 8 a.m. to 3 p.m.
During vacation:
MON–FR: 9 a.m. to 12 p.m.
Note:
Extended IT support for students and lecturers on part-time degree programmes and postgraduate courses at FH JOANNEUM Graz: Our team is available on-site on Thursdays from 5 p.m. to 10 p.m., on Fridays from 3 p.m. to 10 p.m. and on Saturdays from 8 a.m. to 4 p.m. at Eggenberger Allee 11, room 308.
International
Internationalise yourself! The International Relations team supports incoming and outgoing students with their trip abroad. We can provide advice on scholarships and grants for international and mobile students as well as information about our intercultural activities and international programmes such as Erasmus Mobility. Students at FH JOANNEUM can also collect their International Student Identity Card (ISIC) from the Study Center.
Advice & information
TUES and WED: 9 a.m. to 12 p.m.
THURS: 1 p.m. to 3 p.m.
öh joanneum
We provide information on study grants, legal issues related to studying, campus life and various funding opportunities.
Advice & information
WED: 2 p.m. to 4 p.m.
THURS: 2 p.m. to 4 p.m.