Campus
Bad Gleichenberg
Studying in the picturesque landscape of eastern Styria.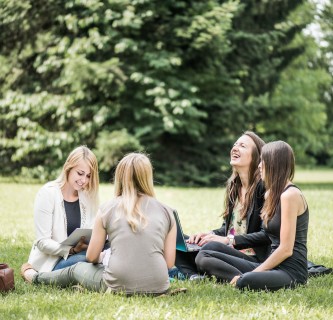 Study programme for Incoming Students
For international students (Incomings) the degree programmes at the Bad Gleichenberg Campus of the University of Applied Sciences FH JOANNEUM have joined forces to create and offer an "International Programme" in English. Further information can be found at International Programme Bad Gleichenberg.
Studying at the Bad Gleichenberg Campus
A traditional health resort in the heart of the Styrian spa region, world-renowned training centres for the tourism and hospitality industry, seven hot mineral springs, the life medicine RESORT: Bad Gleichenberg is an ideal location for FH JOANNEUM institutes in the fields of health care and management.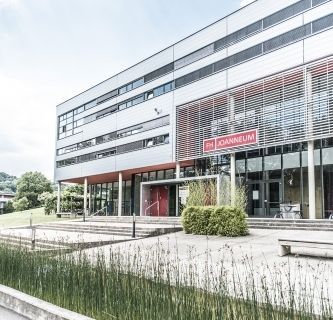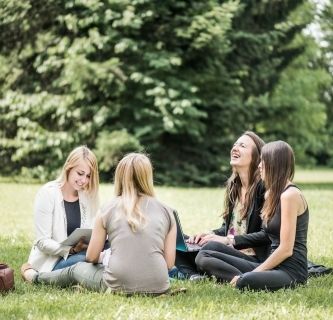 Students can expect a campus in green surroundings and a wide range of sports and leisure activities in the picturesque rolling landscape of eastern Styria.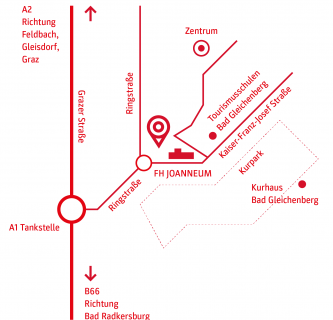 Location, FH JOANNEUM Bad Gleichenberg