JOANNEUM ACADEMY
ZML online courses
Benefit from our know-how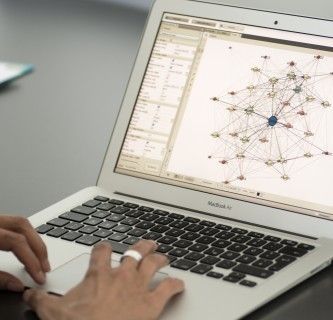 The "ZML − Innovative Learning Scenarios" provides qualified training in the didactics of web-based learning for different target groups in online courses. The training is based on currently implemented as well as new educational approaches.
In our 3- to 4-week online courses, you as a participant benefit from the expertise of our team. In terms of content, we have been offering the classic course on "e-moderation" since 2006. Our offers on online didactics or the creation of online learning materials such as videos and visualizations also take place regularly.
The pure online process allows flexibility in terms of time and location. Continuity in the online learning process promotes in-depth exchange with the group; feedback from the trainer brings new aspects to the discussion.
Online courses
Note:
The following offers are aimed exclusively at teachers (internal and external), students and staff of FH JOANNEUM and are available for free as part of our e-learning service. Individuals outside FH JOANNEUM (university lecturers, school teachers, trainers as well as employees from companies) are not permitted to participate in the following courses, but are welcome to take part in our online courses and online workshops.
Please notice, that all of our courses and workshops are held in German.