As temperatures start to fall and the first leaves turn orange and brown, we know that autumn is here! And autumn means the start of studying! The beginning of a new year, a new semester and a new stage in life. We are pleased to welcome you back to FH JOANNEUM and have summarised all the information you need for the start of your studies here.
Students Welcome Celebration
Student's Welcome Celebrations are held for all first-semester students. With this we want to guarantee that everyone starts their studies top-informed and we are looking forward to seeing many new faces.
Bad Gleichenberg: October 3, 2023 at 11:00 a.m.
Graz: October 4, 2023 12:00 p.m. (Audimax)
Kapfenberg: October 6, 2023 at 3:00 p.m.
Graz: October 6, 2023 at 5:00 p.m. (for part-time degree programs)
Our central contact points
The Study Center in the foyer at Alte Poststraße 149 is the central contact point for our students. This is where enrollment takes place and the student ID card is issued and renewed. In the Study Lounge next to the Study Center, students can study together in a pleasant and quiet atmosphere. In addition, there is a publicly accessible PC by each copy and print machine, which you can use after logging in with your personal access data.
Regarding the login details – all students receive an e-mail address and the necessary access data at the beginning of their studies. But what if you forget your password? The Helpdesk assist students with all technical issues. The Helpdesk is available by email helpdesk@fh-joanneum.at or telephone +43 316 5453-8888.
The library and the reading rooms are open. More about the services and opening hours of the library can be found here.
In order to start your professional career during your studies or immediately after graduation, we connect our students and alumni with companies at the Career Center and offer a wide range of jobs.
The International Relations team supports international students and offers language courses. The team helps with the internationalisation process and answers all questions regarding semesters and internships abroad.
The study time is exciting, but it can also be stressful. Students can make use of the Psychological Student Counselling Center free of charge, confidentially and, if desired, anonymously.
The most important platforms
JOANNEUM ONLINE is the central campus management system of FH JOANNEUM. Here students can find all information about their studies: grades, exams, courses, etc.. The confirmation of enrollment, which is required for the Öffi-Ticket, for example, can also be downloaded here.
The platform Moodle is used by the degree programmes for teaching and learning materials are provided here.
The academic calendar helps students keep track of courses and plan the academic year.
If you always want to be up-to-date, you should get the free Studo App. It serves as a communication and information channel between students and the university. It contains all news and events, grades and classes as well as the Digital Student Card for discounts and student rebates.
What tools are available to students?
Some of the teaching can take place virtually, therefore it is necessary to install Microsoft Teams. Students can chat, hold audio and video conferences and share content with colleagues. This collaboration platform is available for each year group and each course. Download links: iOS and Android.
FH JOANNEUM students are provided with all Microsoft Office programs free of charge: They can use Word, Excel, PowerPoint, Outlook, OneNote and other applications in the web app and install them on up to five private devices. Further details and the download can be found at portal.office.com.
At FH JOANNEUM, students have access to WiFi services, including eduroam as well as FHJOANNEUM2WORK and FH JOANNEUM4FREE. You can log into the first two using your FH account details to gain internet access. FHJOANNEUM2WORK gives you additional access to FH JOANNEUM drives.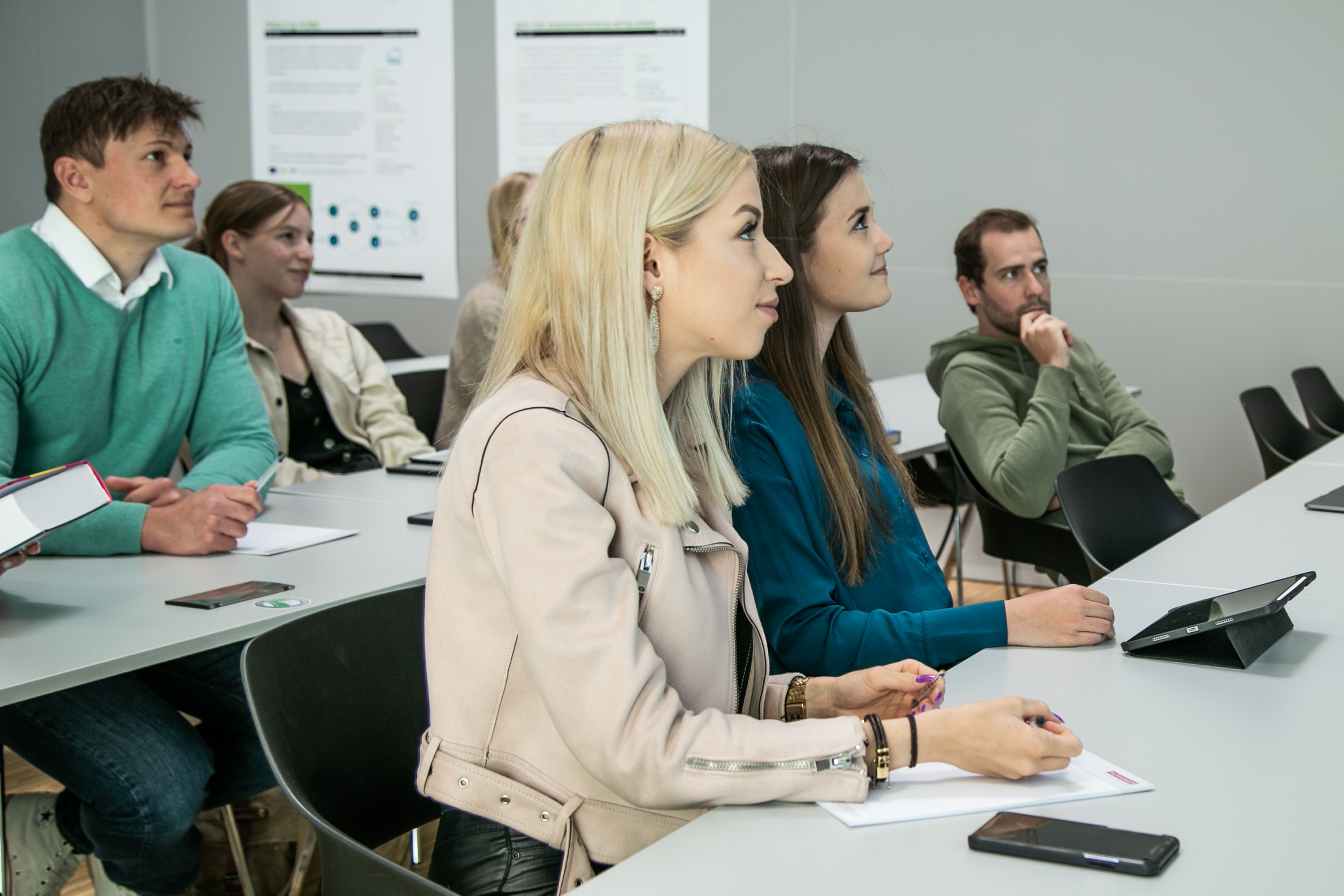 Around 5,000 students will start the new academic year in autumn.
Networking and studying together
Studying is not only about learning, but also about networking and making new friends. Many study programs offer a buddy system in which students from higher semesters provide freshmen with tips and tricks.
Another important companion during your studies is öh joanneum. It supports all students in questions of study law and represents the interests of students.
If you have any general questions, requests or suggestions, please contact us via the chat on the website, by phone at +43 316 5453 – 8800, by email at info@fh-joanneum.at or on social media at Facebook and Instagram.
Tip:
We wish all students a good start to their studies and much success!