Division
Central IT Services
We create an ideal IT environment for our students and lecturers and accompany them through the student life cycle.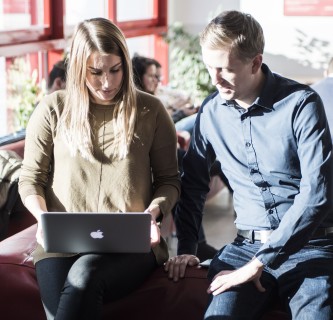 Students, lecturers and all other people at the university work with IT systems: from the Campus Management System JOANNEUM|online to the SAP system and tools for online teaching. We provide these and are your central IT service provider.
Our central infrastructure consisting of server, storage and cloud systems serves as the basis for all IT systems. We operate and maintain around 400 servers and 650 network components.
We support many applications such as JOANNEUMonline, SAP, our Identity Management System or Mobility Online and one tool each for internship management and ticket processing and develop them further as needed. If new IT solutions are required, we provide support in defining the requirements and clarifying the implementation options.
As the central point for IT purchasing, we take care of the procurement of IT equipment, installation and the handling of old equipment. For our users, the helpdesk is the first point of contact for challenges with our IT systems and hardware. Through the helpdesk, we respond to about 1,000 inquiries per month.