Services
Our Team
We are here for you. What ELS!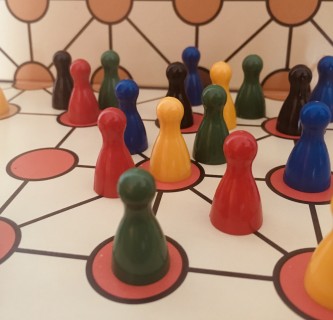 We, the E-Learning Service Team, support you in the development, implementation and evaluation of your online teaching.
Who are we and what do we stand for?
Our multidisciplinary team consults, supports, trains and researches in the areas of online teaching, e-didactics as well as in the use of media and technical tools - with the goal of establishing digital learning in teaching as a matter of course. We follow the approach that learning emerges through relationship and communication.
We offer technical-didactic online training (TeDis), online workshops and online courses on the latest topics and trends in e-learning - promptly, flexibly, practice-oriented - and create professional, individual videos for teaching, research, business and marketing.
Our work is oriented towards our clients (teachers, students and administrative staff) and their needs. Solving their concerns quickly and efficiently is our strength.
We see ourselves as the single point of contact for an FH-wide e-learning community and consider it our task to promote the networking of the various e-learning experts within FH JOANNEUM and to increase the exchange and communication among them.
We are your service team