Memo
Annenpost – a community blog by students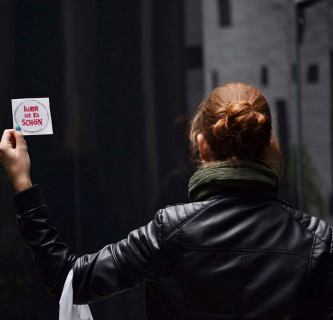 The local blog Annenpost is a big part of the first year of "Journalism and Public Relations (PR)" where the students learn the basics about news writing and reporting.
As the official community-blog of the Annenviertel, the students find their own topics to write and report about. The articles range from politics to stories about the people who live and work in the Annenviertel in Graz.
Good and precise research is a very important part of the editorial routine for everybody involved. The students of "Journalism and Public Relations (PR)" conduct interviews, do online research and critically check information.
The students work on the complete publication process for Annenpost: writing, proofreading and copy-editing, with a helping hand of the lecturers who give constructive feedback to improve the students' writing skills.
Publishing the articles on social media as well as community building on Instagram, Facebook and Twitter is also element of the students' task area.
Since 2011 the news-blog of the Annenviertel project has been in the hands of the FH JOANNEUM. To this day, the students have been producing articles, photos and videos on the Annenpost's various channels.
An article by Manuel Deutschmann and Lukas Lorber who are studying "Journalism and Public Relations (PR)"