Memo
Erasmus+ PRINTeL Project
Kick-off meeting at Yerevan State University in Armenia
During 15th to 16th February 2018, Yerevan State University (YSU) in Armenia hosted the kick-off meeting of the ERASMUS+ "Change in Classroom: Promoting Innovative Teaching and Learning to Enhance Student Learning Experience in Eastern Partnership Countries" PRINTeL project.
FH JOANNEUM participated in the meeting as a member of the project consortium.
The main goals of the project are:
the promotion of development and innovation in teaching and learning
the introduction of new technologies in the teaching process in Armenia, Georgia and Belarus
modernizing higher education in the partner countries.
Topics were discussed by the representatives of the European Union and Eastern partner country universities: Yerevan State University (YSU), National Polytechnic University of Armenia (NPUA), Vanadzor State University after H. Tumanyan (VSU) and National Center for Strategic Research in HE (NCSRHE), Ilia State University (ISU), Georgian Technical University (GTU) and Iakob Gogebashvili Telavi State University (TeSaU), Belarusian State University (BSU), Brest State Technical University (BrSTU) and Yanka Kupala State University of Grodno (YKSUG), Universitat de Barcelona (UB), Universidade do Porto (U. Porto), Linkopings Universitet (LiU), Katholieke Universiteit Leuven (KU Leuven) and FH Joanneum Gesellschaft mbH (FHJ).
FH Joanneum was represented by Jutta Pauschenwein, Head of ZML- Innovative Learning Scenarios and Ingrid Kienberger, Researcher Tranfer Zentrum.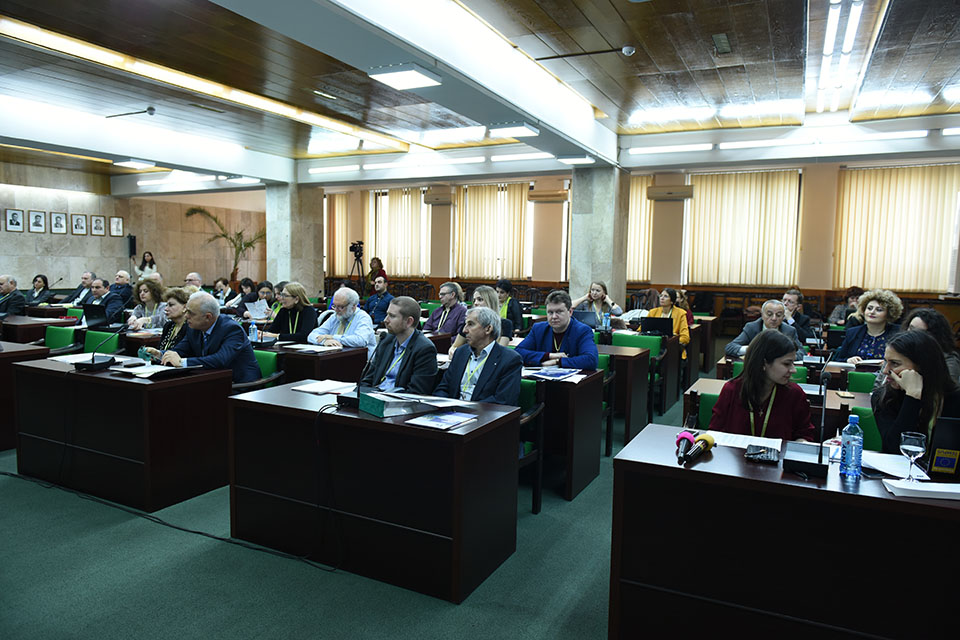 Erasmus+ PRINTeL project kick-off meeting (© PRINTeL)
An Overview of the Project was followed by short presentations by EPC partners on their institutions with special focus on: teaching & learning practices, current issues & teaching staff development centres , as well as EU partner countries on the existing innovative teaching & learning practices, along with the trainings it can offer to EPC partners' teaching staff within the project activities.
The conference was attended by RA Deputy Minister of Education and Science Vahram Mkrtchyan, YSU Rector Aram Simonyan, Vice-Rector for Academic Affairs Alexander Grigoryan, Head of Erasmus + Armenia Office Lana Karlova, representatives of universities and experts.
PRINTeL is a 3 years project – it ends in 2020.