Master's thesis | Interaction Design
iMooX | A data-driven UX process for MOOC design
Improve user experience of the Massive Open Online Course platform iMooX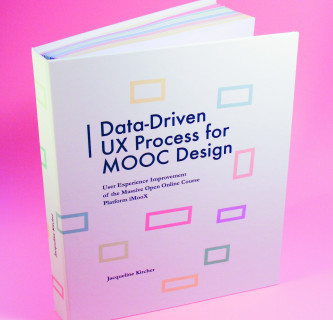 MOOCs (Massive Open Online Courses) have revolutionized how students from around the world learn. Students can now learn anywhere just by using their smartphone, tablet, laptop or computer.
iMooX is currently the only Austrian MOOC platform, and was founded by the University of Graz and the Graz University of Technology in 2013. It offers free online courses in German and English at a university level. However, in the beginning far too little attention was paid to the user experience, which is why iMooX needed a fresh start in 2017.
The research focuses on a data‒driven, user experience design process, which is made up of the following steps: strategy, research, analysis, design, testing, production and launch. This thesis looks at the significance of user experience in terms of the rise of Massive Open Online Courses in order to attain increased user satisfaction. The results of the conducted research and analysis led to constructive solutions that were then put into practice.