Master's Thesis | Communication Design
LAWIF | LookAroundWhatIFound
An App motivating users to buy regional products offline in their cities.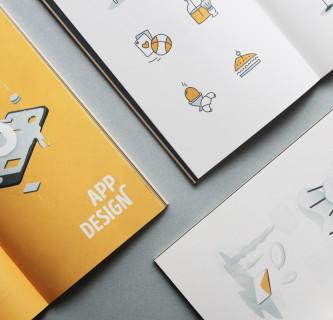 The purchasing behavior of consumers in cities is currently subject to a radical change. Consumers increasingly rely on online recommendations and ratings when it comes to their buying decisions, which puts small local businesses in a predicament. The restaurant trade is also suffering from the constant decline in local purchases. Really unique products, which account for much of a city's charm, are mostly sold by small retailers whose limited financial resources certainly do not include a substantial budget for marketing or an online shop.
The startup LAWIF tackles this problem with an app which presents local products online, but at the same time motivates users to buy offline in their cities with a new form of intelligent recommendation marketing.