Research
LETHE (λήθη)
A personalized prediction and intervention model for early detection and reduction of risk factors causing dementia.
As the world's population increases in age, the number of people living with dementia grows. The aim of LETHE is to apply a data-driven risk factor prediction model for older individuals, detect risk factors at an early stage, and to provide digital intervention methods for cognitive decline prevention.
Background
The Finnish Geriatric Intervention Study to Prevent Cognitive Impairment and Disability (FINGER) showed a positive effect after a 2-year intervention targeting several lifestyles and vascular risk factors simultaneously. LETHE will go beyond and provide a data-driven risk factor prediction model for older individuals at risk of cognitive decline building upon big data analysis of cross-sectional observational and longitudinal intervention datasets from 4 clinical centers in Europe including the 11-years analysis of FINGER. LETHE will establish novel digital biomarkers, for early detection of risk factors, based on unobtrusive ICT-based passive and active monitoring.
Aim
The aim is to establish a digital-enabled intervention for cognitive decline prevention based on the evolution of a successful protocol (FINGER) evolving into an ICT-based preventive lifestyle intervention through individualized profiling, personalized recommendations, feedback and support (FINGER 2.0) – well targeted on a population stratified by cost-effective biological biomarkers. The LETHE solution will be tested in a feasibility study validating the achieved improvements.
Project Start
The project's official start took place on January 25th and 26th 2021 in form of an online kick-off meeting chaired by project coordinator Sten Hanke. The meeting provided a platform for all partner organization to introduce themselves and to establish first collaborations and concluded with a general assembly assessing the project's main challenges.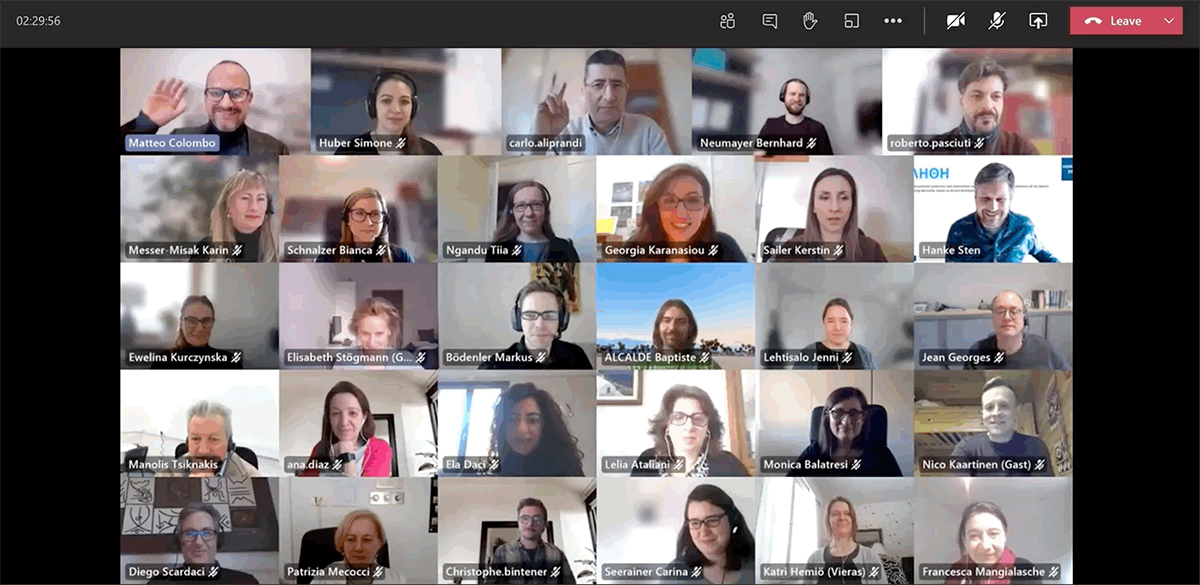 Impact
A successful LETHE project could lead to a more personalized risk factor prevention for persons with beginning cognitive decline, thereby empowering people to an active and healthy lifestyle. Expansions of prevention trials on large scale by an automatized roll out of a multimodal intervention approach, reaching out to large populations, could save future costs on expensive traditional interventions and confer benefits for the wider society.
Research partners
FH JOANNEUM (Coordinator)