Project
Let's Learn Innovative Logistics
Are you innovative? Do you want to start a career in logistics? Are you an innovation designer or innovation absorber?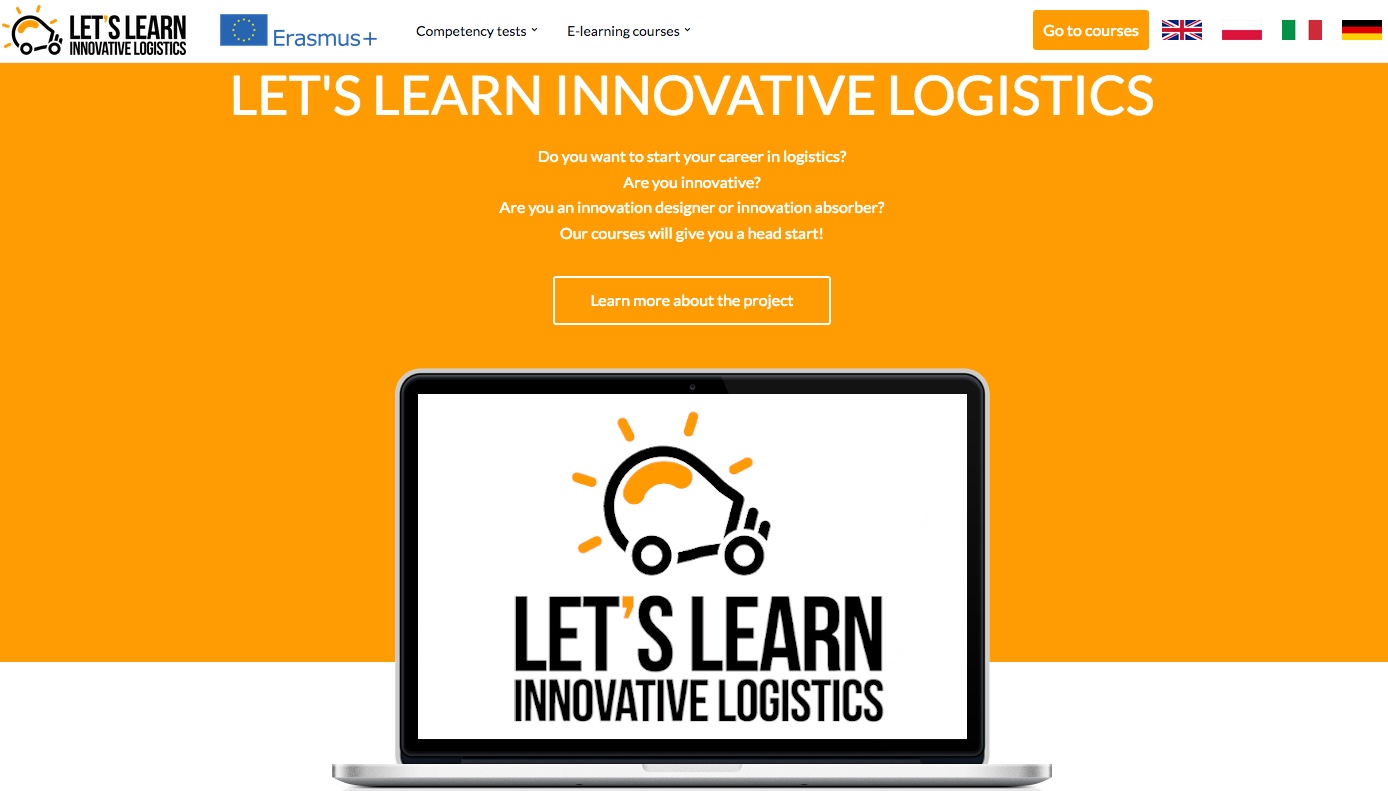 The LLiL E-learning platform is an environment that is hosting of e-learning courses that will give you a good head start and will help you to improve the missing competences. Based on the completed character test you get to learn if you are innovation designer or innovation executor. Further competency tests help to assess existing level of your competences in different areas and based on results the system designs an individual learning path for you. In addition, games and gamification elements allow for a fun and highly interactive learning experience.
Are you an INNOVATION DESIGNER or INNOVATION EXECUTOR?
INNOVATION DESIGNER is characterized by a higher level of creativity, is more aware of the needs of market innovation, quickly and easily develops innovative solutions, is creative and open-minded.
INNOVATION EXECUTOR transforms innovation into organiza- tional solutions, effectively monitors the market for new solutions. Both must have knowledge, but either they get ideas or are looking for implementations.
Find out with a character test and take part in several online courses to educate yourself. The platform offers you a specific personal learning path reflecting your character.
You can select from four complex e-learning courses to improve your competences.
Innovation Design course consists of three sections: Immersion, Ideation and Prototyping.
From an idea to its implementation course consist of fourteen different lessons.
In the Innovation Absorption course you will learn amongst others about principles, methods and strategies of design thinking method, empathy and lateral thinking.
Innovation Logistics course consists of four sections: Modern logistic solutions, Communication standards and traceability, Automatic identification and The future of logistics.
The platform and courses are available in English, Polish, Italian and German language.
In our event we will show you how that works and what is there to learn.
If you are interested in participating try on llil.eu and join our webinar on July 8th from 10:00 - 12:00 to find out if you are an innovation designer or innovation absorber at ZOOM